Edition 142 of Century Ireland is out now with all the news from 100 years ago.
The main stories include:
More Deaths From Flu Than War
20 December 1918
6 million dead in 12 weeks, it is claimed
More lives were lost to the influenza epidemic in recent months than were lost to war in the last four years.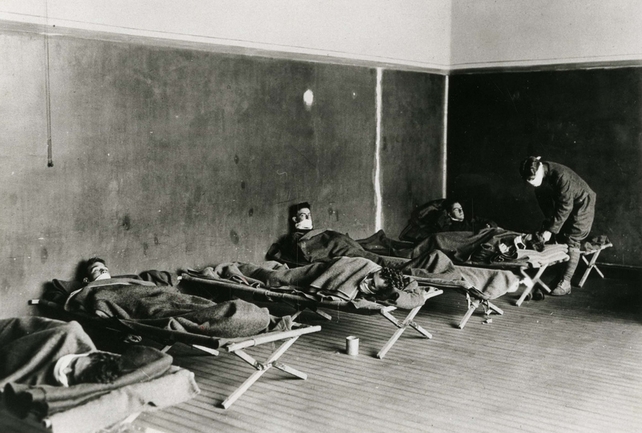 Luxembourg Flu

Ireland Celebrates Its First War-Free Christmas In 4 Years
27 December 1918
Ireland was a different place this Christmas. The dark shadow of a destructive world war did not hang over it for the first time in four years.

Big Welcome For President Wilson During Historic Visit To Britain
27 December 1918
President Wilson, who is currently engaged in a historic visit to Britain, last night told a gathering in Manchester that America has never had an interest in European politics – and has none still.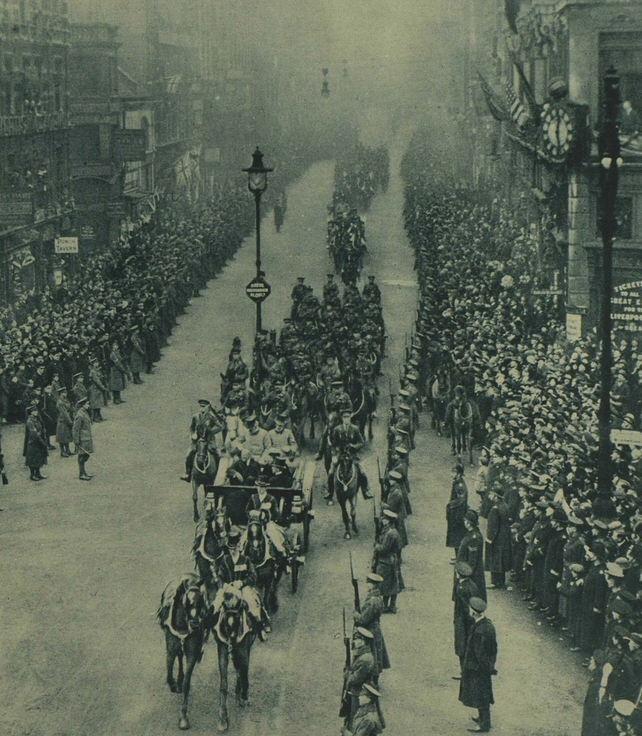 President Wilson in London

Ireland Votes For An Independent Republic
30 December 1918
Ireland has voted – and the result, if not surprising, is still sensational.
The Irish Parliamentary Party, the political standard-bearers for Irish nationalism almost half a century, has been all but destroyed.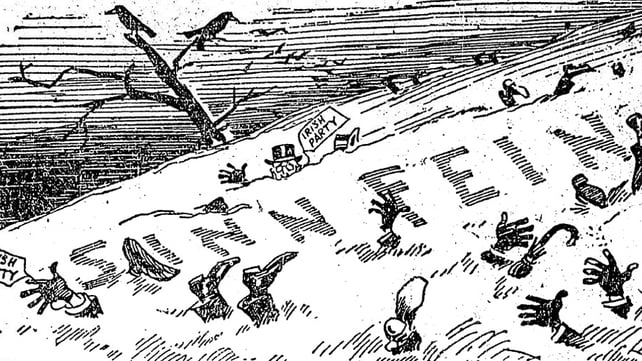 Election Cartoon
Liberals Routed As Lloyd George Returned As British PM
30 December 1918
The decision of the British Prime Minister, Mr. Lloyd George, to call a general election so promptly on foot of the ending of the war has been vindicated.
Across Great Britain, the vote has delivered an overwhelming vote of confidence in the PM's leadership and ensured a comfortable majority for him in the incoming Westminster parliament.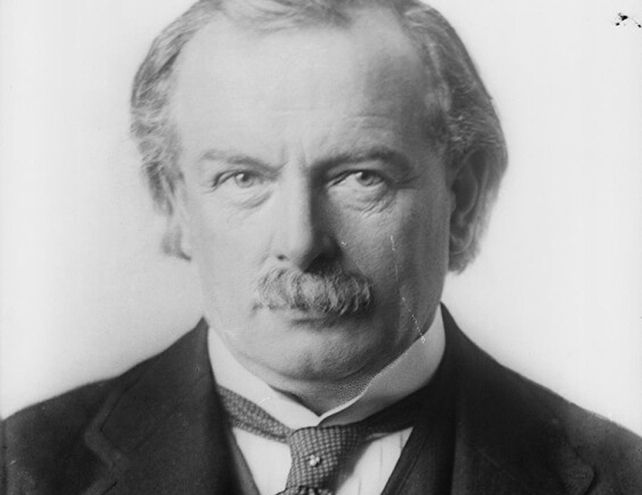 Lloyd George
Madame Markievicz – The First Woman Elected MP
30 December 1918
The results from the Dublin city and county divisions were announced in the Green Street Courthouse in Dublin.
Outside there were enthusiastic scenes as Sinn Féin supporters celebrated the results, none more so than the historic election of Madame Markievicz in the St Patrick's constituency.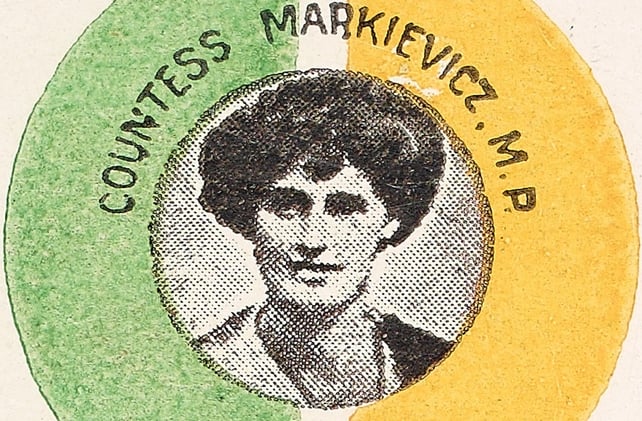 Countess Markievicz
Election 1918 – What The Papers Say
31 December 1918
The scale of the electoral earthquake delivered by Irish voters has been the subject of many wide-ranging newspaper editorials in recent days.
'With the suddenness of a thunder-clap the electors have spoken their minds', the Cork Examiner has observed, 'and many distinguished figures as a consequence have, for the moment at all events, disappeared from the political arena. Chief amongst these are Mr. Dillon and Mr. Asquith.'

News From The Jails: Count Plunkett Released From Birmingham Aas Trouble Flares In Belfast
1 January 1918
Count Plunkett MP returned to Ireland yesterday having been released unconditionally from prison in Birmingham Jail, where he had been imprisoned for the previous 7 months.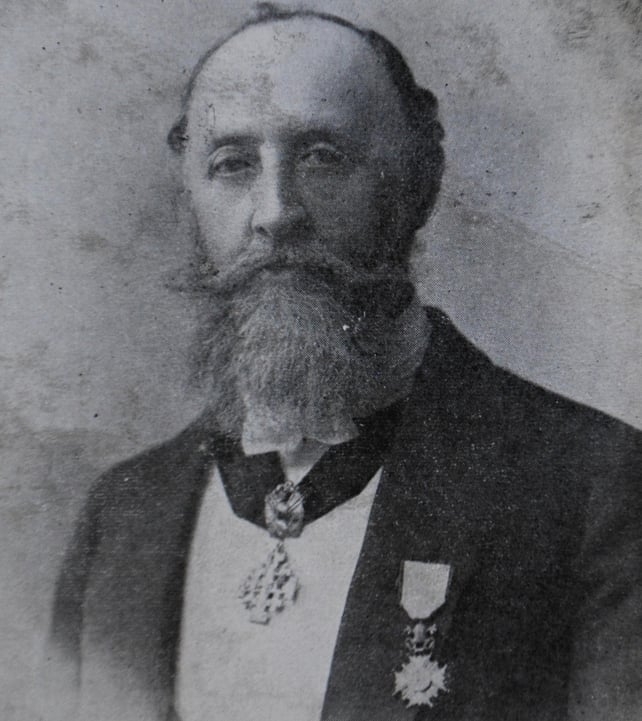 Count Plunkett

For more from Century Ireland, visit www.rte.ie/centuryireland