Edition 146 of Century Ireland is out now with all the news from 100 years ago.
The main stories include:
De Valera says he escaped to do the country's work
Suffragist meeting draws attention to those still incarcerated
Dublin, 26 February 1919 - A message from Éamon de Valera, the on-the-run President of Sinn Féin, was read to a meeting of the party's Ard Comhairle at the Mansion House. The message was short and enthusiastically received.
Belfast gets back to work after big strike ends
Belfast, 21 February 1919 - Belfast is returning to normality following the conclusion of what the Belfast Newsletter has described as 'one of the greatest and most menacing strikes in the history of the city'.
Sean T. O'Kelly delivers Ireland's Paris plea for independence
Paris, 24 Feb 1919 - Sean T. O'Kelly, MP, has delivered a letter to the Secretary of the Peace Conference in Paris at the Quai d'Orsay which claims recognition of the Irish Republic and the admission of Ireland as a member of the League of Nations.
Peace Conference publishes plans for League of Nations despite American criticisms
26 Feb 1919, Boston - President Wilson has delivered a stirring defence of the League of Nations in a speech before a capacity crowd of 8,000 people in Boston's Mechanics' Hall.
Housing 'famine' is helping profiteering landlords
25 Feb 1919 - The Chief Secretary of Ireland, Ian Macpherson, has said that discussions with the Treasury over potential solutions to Ireland's housing problem were 'very far advanced'.
£48 billion – Huge German reparations bill estimated as armistice renewed
Paris, 25 February 1919 - France has estimated that the costs of the material damage to Allied countries in the recent war is a massive £48 billion. And that's before any interest is applied.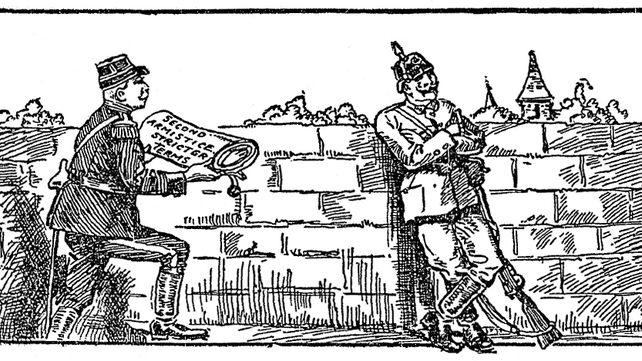 Second Armistice Cartoon
Horse shot in Meath as Sinn Fein's anti-Hunt campaign continues
Dunshaughlin, 20 Feb 1919: The ward hunt fixed for today in Dunshaughlin, Co. Meath, had to be abandoned following a Sinn Fein protest.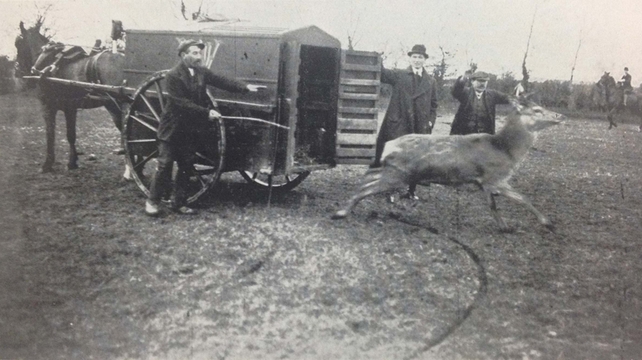 Ward Union
Wexford footballers complete GAA's first 4 in a row
Dublin, 17 February 1919 - The gaelic footballers of Wexford created a significant piece of Irish sporting history yesterday at Croke Park. In defeating Tipperary by the narrowest of margins – five points to four – in the delayed 1918 All-Ireland football final, they became the first team to win four titles in succession.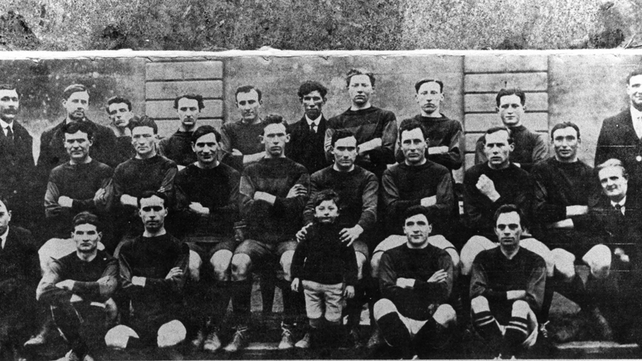 Century Ireland Edition 146 Wexford GAA (1919)

For more from Century Ireland, visit www.rte.ie/centuryireland