Edition 148 of Century Ireland with all the news from 100 years ago.
The main stories from Century Ireland include:
Anniversary of John Redmond's Death Marked
Wexford, 7 March 1919
The first anniversary of the death of John Redmond, the former leader of the Irish Parliamentary Party (IPP), has been marked by an impressive demonstration in County Wexford.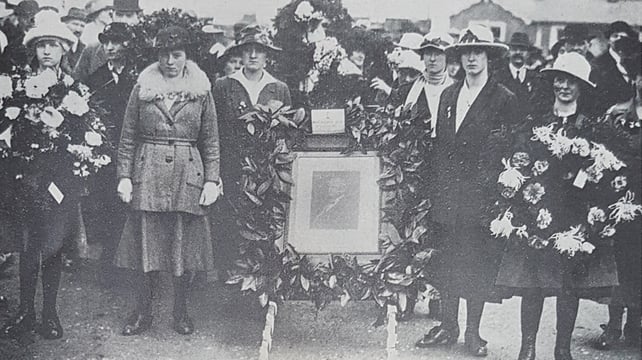 Redmond Anniversary Wreath Irish Life, 21 March 1919
Famine in Europe Means No Solace in Peace
Berlin, 15 March 1919
Five months since the conclusion of the war, there has been no end to the suffering of many people across the European continent.
£50 Ford Car Set To Drive Sales
London, 15 March 1919
Ford is set to revolutionise the motor industry by releasing a £50 car.
Markievicz Returns
Dublin, 17 March 1919
Constance Markievicz has returned to Ireland after 10 months incarceration in Holloway Prison for her alleged role in the so-called 'German Plot'.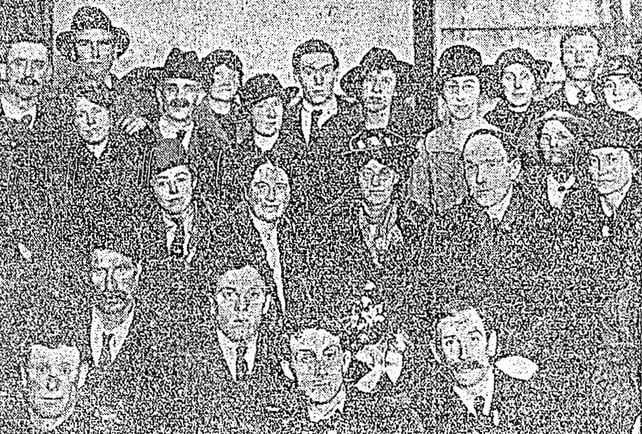 Markievicz and group in Dublin
Ireland Celebrates St Patrick's Day with Politics, Prayer, Language and Leisure
Pomeroy, 18 March 1919
This year's Saint Patrick's Day was the first since the end of the war and the Irish republicans established a parliament of their own in Dublin.
Cracks in Allied Unity at Paris Peace Conference
Paris, 22 March 1919
Divisions have opened up between the American and French positions over the inclusion of a League of Nations covenant in the preliminary peace treaty.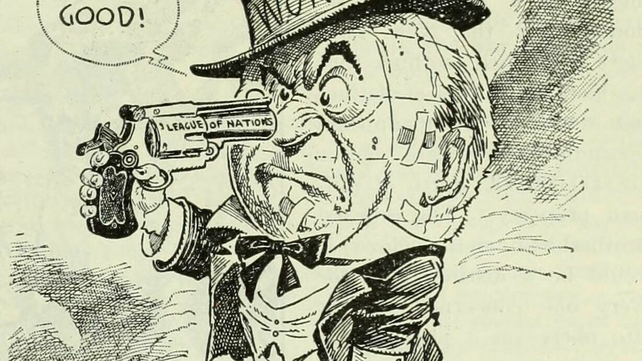 League of Nations Cartoon
Arrest Warrant Issued for Michael Collins for Inciting Raids for Arms
22 March 1919
Michael Collins, the Sinn Féin MP, has been charged with inciting raids for arms in Co. Longford.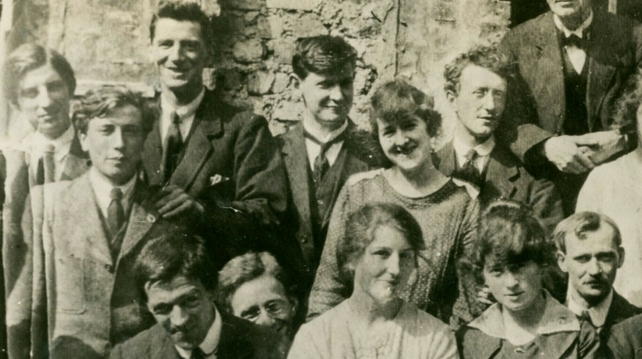 Michael Collins
Nationwide Protests Over Treatment of Belfast Prisoners
Sinn Féiner Robert Barton escapes from Mountjoy
Dublin, 25 March 1919
Catholic parishes across the country yesterday held protests against the treatment of political prisoners in Belfast Jail.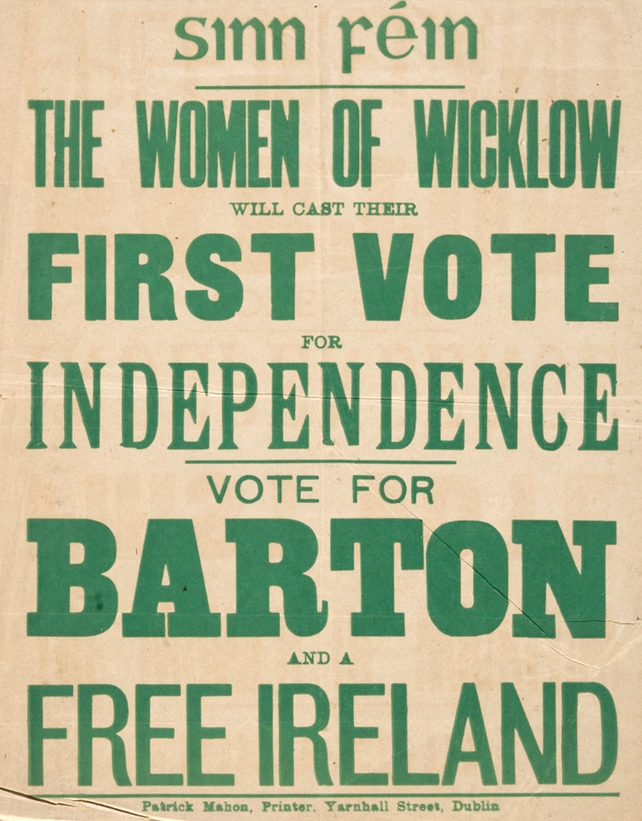 Barton Election Poster, 1918
Unionist MPs Say They Don't Want Proportional Representation
Westminster, 25 March 1919
Unionist MPs in the House of Commons have opposed a bill that would introduce proportional representation (PR) for local government elections on the basis that Ireland would no longer align with Britain on such matters.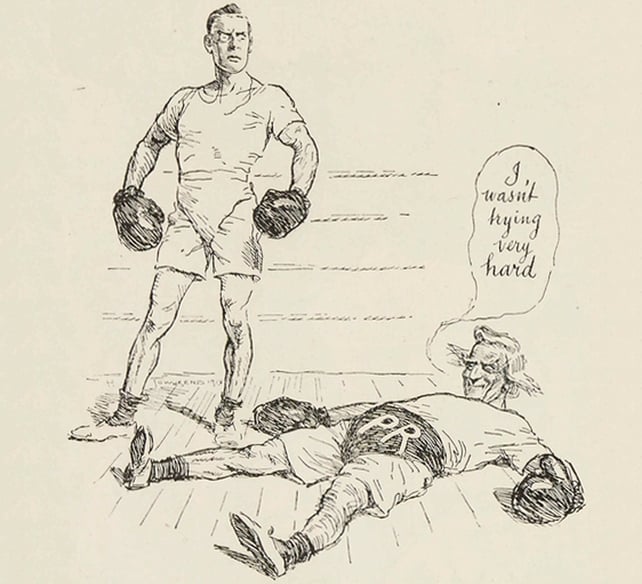 Proportional Representation Cartoon, Punch 22 May 1918
For more from Century Ireland, visit rte.ie/centuryireland