Edition 151 of Century Ireland with all the news from 100 years ago.
The main stories from Century Ireland include:
British troops kept in India to deal with growing unrest
Delhi, 25 April 1919
British troops due for repatriation to England have remained in India owing to the growing unrest of recent weeks.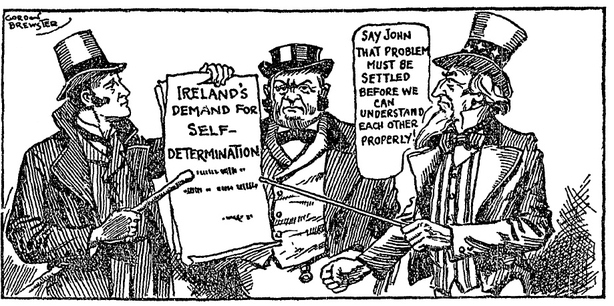 Irish American Cartoon, Sunday Independent 6 April 1919
Russia will stand by Ireland if America will not
Dungloe, 28 April 1919
The Irish people are not placing all their hopes on the Paris Peace Conference, a commemoration in honour of the 1916 rebellion has heard in Donegal.
Limerick strike ends
Limerick, 28 April 1919
Striking workers in Limerick have been called on to resume their employment in a proclamation issued by the strike committee on 24 April.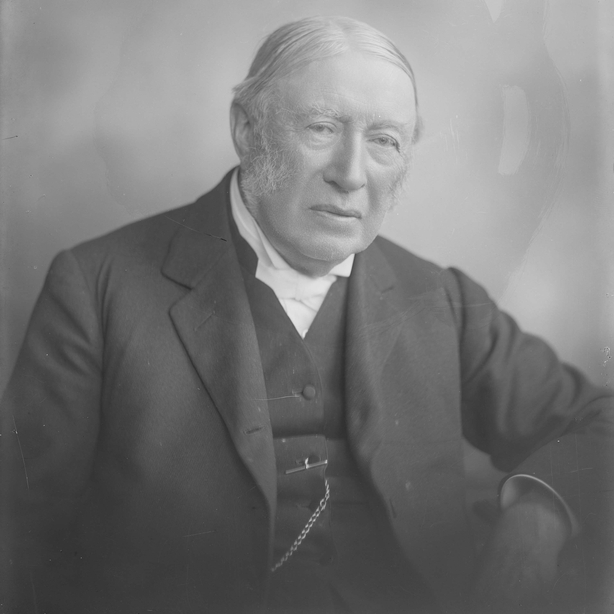 The late John Pentland Mahaffy Photo: National Library of Ireland, KE 194
Trinity College Provost, Sir John Mahaffy, dies aged 80
Dublin, 2 May 1919
Sir John Pentland Mahaffy, Provost of Trinity College Dublin, has died, aged 80. His death comes 13 days after suffering a paralytic seizure.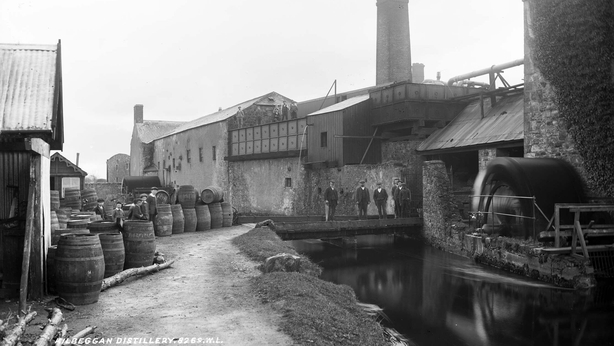 Kilbeggan Distillery, National Library of Ireland
Irish businesses concerned at tax increase on beer and spirits
Dublin, 3 May 1919
The head of a big Irish distilling firm has said that the whiskey for which Ireland is famed may no longer be available as a result of the new budgetary changes announced by the Chancellor of the Exchequer, Austen Chamberlain last week.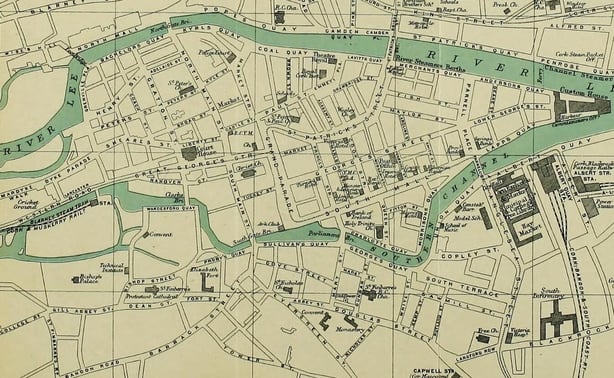 Cork Map
Bomb factory discovered after Cork house explosion
Cork, 6 May 1919
A bomb-making factory has been discovered in Cork city after an explosion last week in a house on Grattan Street left a number of people requiring treatment for burns and shock.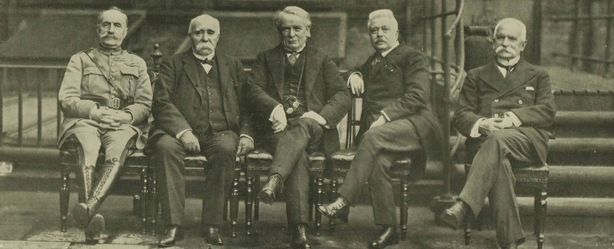 L-R: Marshal Ferdinand Foch, Georges Clemenceau, David Lloyd George, Vittorio Emanuele Orlando and Sydney SonninoPhoto: Illustrated London News [London, England], 3 May 1919
Problems in Paris - don't sign peace treaty, says French general
Paris, 7 May
The peace treaty between the Allied powers and the defeated Germans should not be signed, according to Marshal Foch, the man who spearheaded the military campaign that ended the First World War.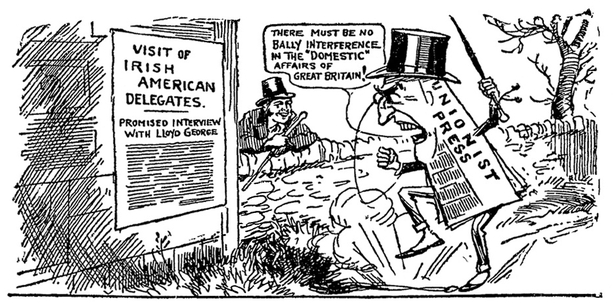 Irish American Cartoon, Sunday Independent 11 May 1919
Members of Irish-American Commission arrive in Ireland on fact-finding mission
Cork, 7 May 1919
Members of an Irish-American Commission will today visit Cork as part of their ongoing trip to Ireland.


American Commission 16 May 1919

For more from Century Ireland, visit www.rte.ie/centuryireland