Edition 157 of Century Ireland with all the news from 100 years ago.
The main stories from Century Ireland include:
20,000 soldiers and ex-servicemen march in Victory Day parade in Dublin
Dublin, 19 July 1919
Victory Day, or Peace Day, has been celebrated across the British Empire, including many of Ireland's principal cities and towns.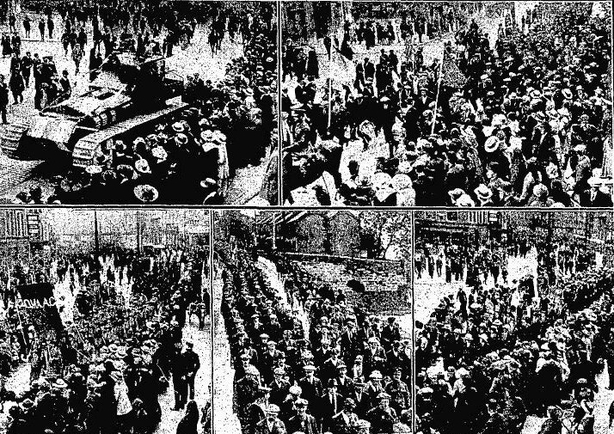 Photo: Irish Independent, 21 July 1919
How Peace Day was marked around the country
Dublin, 22 July 1919
Victory Day parades have been held in Dublin and all over Ireland in recent days.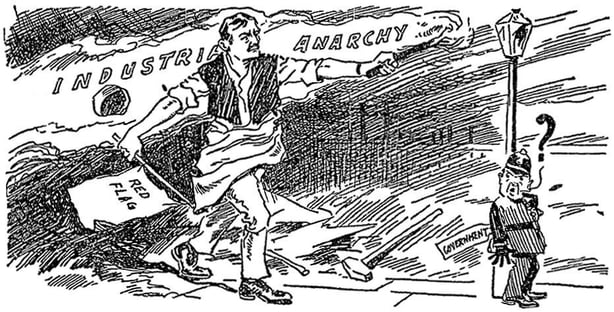 Photo: Sunday Independent, 2 February 1919
Irish labour unrest eclipsed by coal dispute in Britain
Dublin, 24 July 1919
A threatened strike by gravediggers at Glasnevin Cemetery has been averted following an intervention by the Lord Mayor of Dublin, Laurence O'Neill.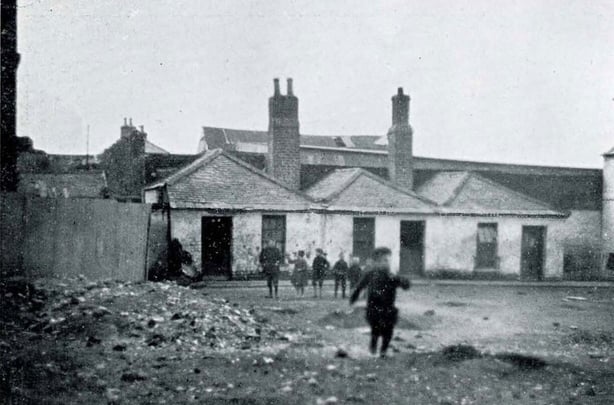 Photo: Dublin City Library and Archive
Dublin slums a disgrace to UK, House of Lords is told
London, 25 July 1919
The House of Lords has been told that before the government introduced an Irish housing bill it should first have brought forward a bill dealing specifically with Dublin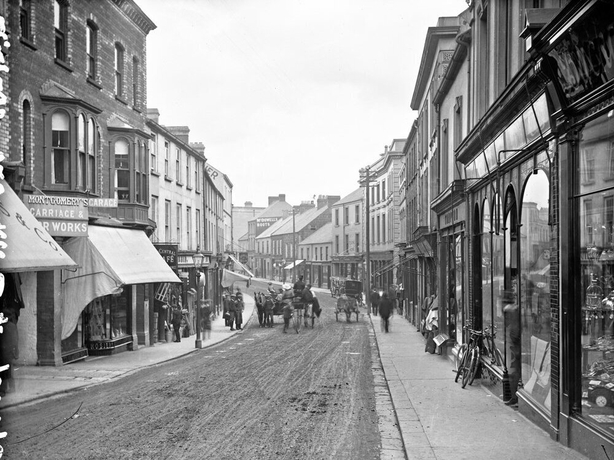 Photo: National Library of Ireland
Antrim divorce case - officer admits affair but denies certain sordid details
Belfast, 26 July 1919
A man from Ballymena has taken two cases before the Antrim Assizes in Belfast.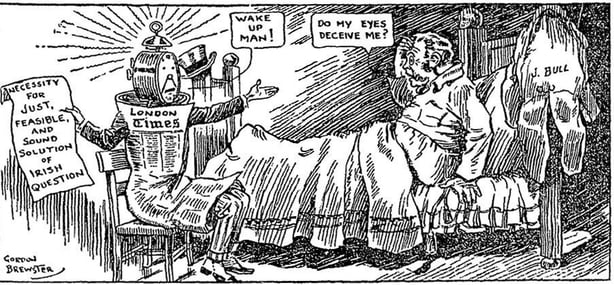 Photo: Sunday Independent, 13 July 1919
No to Home Rule Act and no to Partition – London 'Times' outlines scheme for Irish settlement
London, 26 July 1919
The Times in London yesterday published a proposal for the settlement of the Irish question.


Photo: New York Public Library via the Internet Archive
Chicago race riots leave 24 dead and hundreds injured
Chicago, 29 July 1919
Race riots in the American city of Chicago have left 24 people dead and several hundred injured.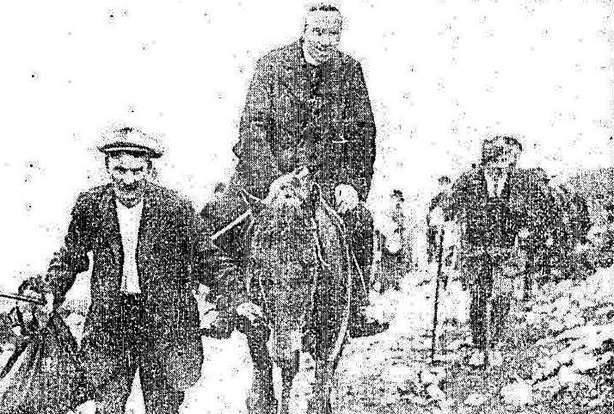 Photo: Irish Independent, 30 July 1919
Pilgrims and priests make annual Croagh Patrick climb
Westport, 30 July 1919
Large crowds attended the annual pilgrimage to Croagh Patrick in Co. Mayo yesterday.

For more from Century Ireland visit rte.ie/centuryireland