Edition 170 of Century Ireland with all the news from 100 years ago.
The main stories include:
Municipal elections – Sinn Féin and Labour perform strongly as unionists falter
Dublin, 19 January 1920
Just over a year after the party surged to a remarkable victory in the general election, Sinn Féin has again emerged as the country's dominant political force in the municipal elections.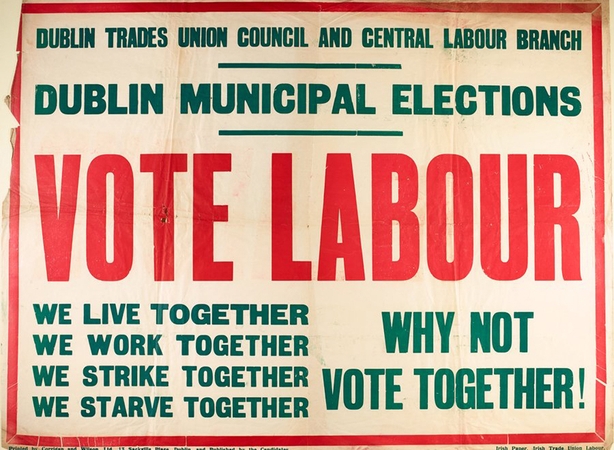 Labour election poster, National Library of Ireland
Proportional representation declared a success
Dublin, 19 January 1920
The municipal elections have been hailed as a triumph for the proportional representation (PR) system of voting.
France elects new president
Paris, 20 January 1920
A new President of the French Republic has been elected.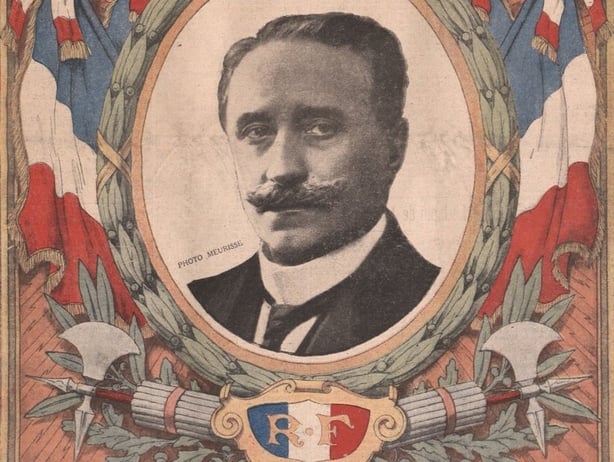 Paul Deschanel
Paul Deschanel will succeed Raymond Poincaré, having secured an overwhelming majority of votes in the Versailles Assembly of Senators and Deputies.
£10,000 reward for information on 'murdered' Irish policemen
Dublin, 26 January 1920
Dublin Castle authorities have issued a proclamation offering a substantial reward of £10,000 for information relating to the murders of members of Ireland's police forces during the past year.
Percy French, composer and entertainer, dies aged 65
26 January 1920
Percy French, the Irish entertainer and composer, has died in Liverpool, England.
Beautiful Rathmines church destroyed by fire
Dublin, 27 January 1920
The beautiful Church of Our Lady of Refuge in Rathmines has been almost completely destroyed by fire.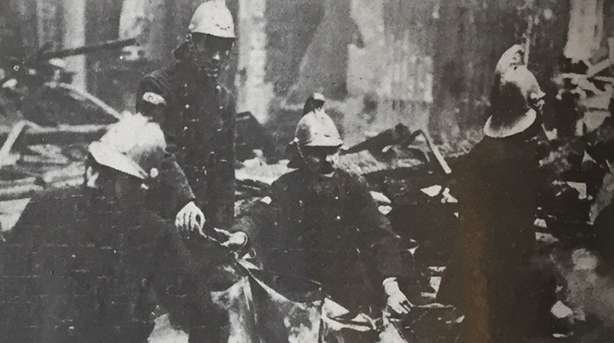 Firemen in Rathmines Church, Irish Life
British Labour MPs' Irish fact finding mission draws to a close
Belfast, 28 January 1920
A deputation of British Labour Party MPs has arrived in Belfast. The industrial heartland of Ireland is the last stop on a tour of the country that has already taken the delegates to Dublin, Cork and Thurles.
Storms wreak havoc across Ireland
At least one dead as violent storms sweep Ireland
Dublin, 28 January 1920
Violent storms have left a trail of wreckage across many parts of the island with severe gales reaching a velocity of 90 miles per hour in some places.
For more from Century Ireland, visit rte.ie/centuryireland