Edition 172 of Century Ireland with all the news from 100 years ago.
The main stories include:
England defeat Ireland in first international rugby contest since the war
16 February 1920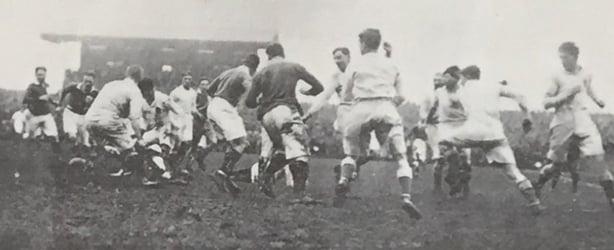 Photo: Irish Life, 20 February 1920.
The Irish rugby team squandered an eleven point lead to lose to England at Lansdowne Road at the weekend before an impressive attendance of almost 20,000.
President Wilson forces resignation of his Secretary of State and warns of U.S retreat from Europe
Washington, 18 February 1920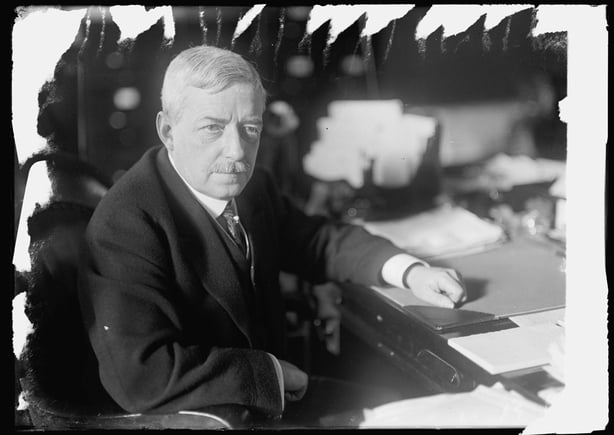 Photo: Library of Congress Prints and Photographs Division Washington, D.C.
Mr. Robert Lansing has tendered his resignation to President Woodrow Wilson as United States Secretary of State for Foreign Affairs. The resignation came before the Secretary of State's anticipated dismissal.
Bishops denounce 'Military rule' in Ireland as arrests and deportations continue
18 February 1920
Cardinal Logue, Archbishop of Armagh, has described the present military regime in Ireland as "rivalling in severity that of countries under the most pitiless autocratic Government".
Policeman killed as 3 men shot on Grafton Street
Dublin, 21 February 1920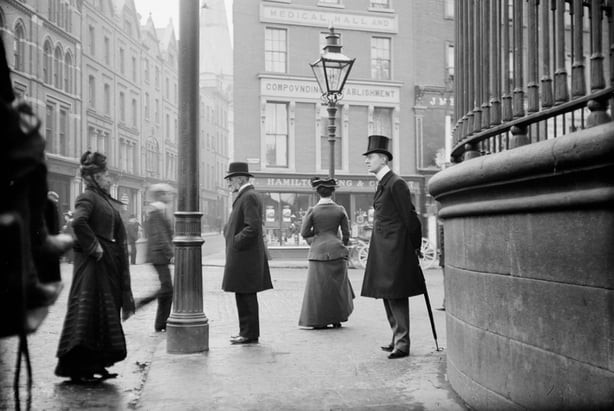 Photo: National Library of Ireland
Two policemen and a civilian have been shot on Dublin's Grafton Street.
The incident occurred just before 2am when Sergeant Dunleavy and Constable Walsh were shot at the bottom of Grafton Street by men who were coming from the direction of Westmoreland Street.
Attacks on police barracks extend to Ulster
24 February 1920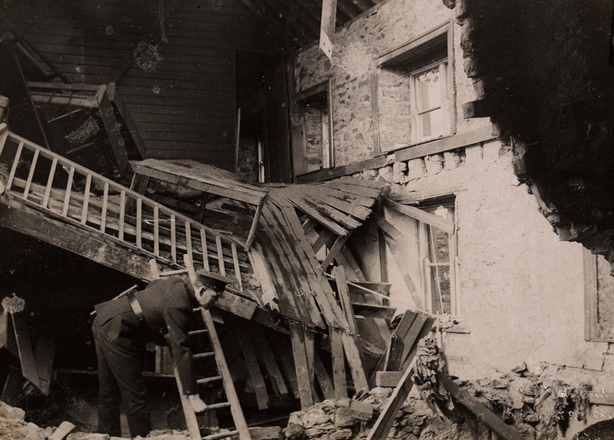 Photo: National Library of Ireland
Over three hours, 100 armed men attacked the Ballytrain RIC barracks in Co. Monaghan, which was defended by just six policemen.
This was the first attack of its kind in Ulster.
Darkness in Dublin as Curfew comes in and lights go out
Dublin, 25 February 1920
The introduction of a 'Curfew' Order in recent days has given rise to growing resentment across the Dublin Metropolitan Police district where it is being enforced by armed military and police.
Local men arrested after shooting of woman (56) in Wexford house raid
25 February 1920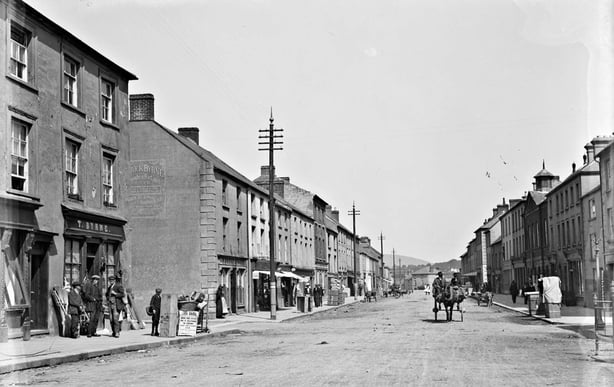 Photo: National Library of Ireland
A man currently being held in custody in Mountjoy Prison is believed to have confessed to involvement in the killing of a woman in Wexford during a recent attack on her home.
No diplomatic ties with Russia until 'Soviet horrors' end
London, 25 February 1920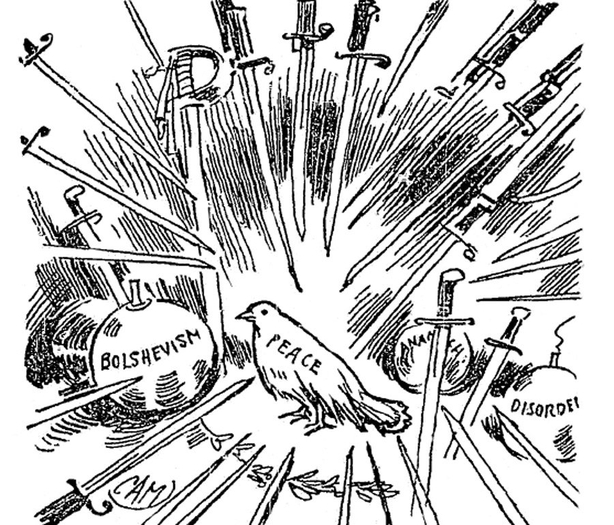 Photo: Sunday Independent, 18 January 1920
Cartoon showing Bolshevism as one of the greatest threats to peace.

The Allies cannot and will not enter into diplomatic relations with Soviet Russia until they are convinced that there has been an end to the Bolshevik horrors.

For more from Century Ireland visit rte.ie/centuryireland