Edition 183 of Century Ireland with all the news from 100 years ago.
The main stories include:
Catholic workers forced from Belfast shipyards as violence erupts in the city
Belfast, 27 July 1920
Sectarian violence has erupted in Belfast with attacks on catholic workers in the city's shipyards and on catholic areas such as Ballymacarrot and the Falls Road.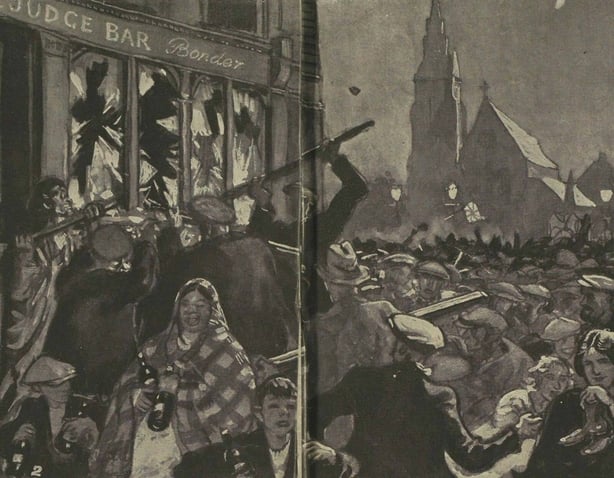 Illustrated London News [London, England], 31 July 1920
An illustration of the riots in Belfast this week.
Tuam 'sacked' by RIC as reprisal for murdered constables
'Sack' of Tuam causes £100,000 damage but no major injuries
Galway, 21 July 1920
A night of terror and destruction perpetrated by the Royal Irish Constabulary (RIC) in Tuam, in Co. Galway has caused damage to property estimated to be upwards of £100,000.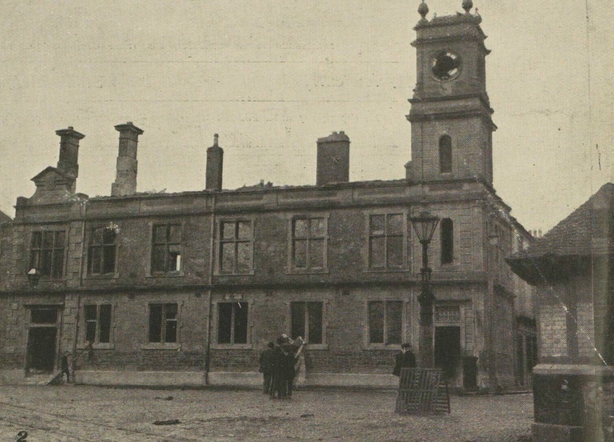 Illustrated London News [London, England], 31 July 1920
Tuam Town Hall, which was badly damaged when the town was 'sacked' by members of the Royal Irish Constabulary.
Sterner things to come for Ireland, Lloyd George warns
London, 26 July 1920
The British Prime Minister, David Lloyd George, has indicated that things in Ireland could be about to become 'very much worse and very much sterner.'
Archbishop Mannix arrives in New York and announces plan to land on 'soil of the Irish Republic'
New York, 23 July 1920
The Irish-born Archbishop of Melbourne, Daniel Mannix, has arrived in New York and declared his intention to travel to Ireland.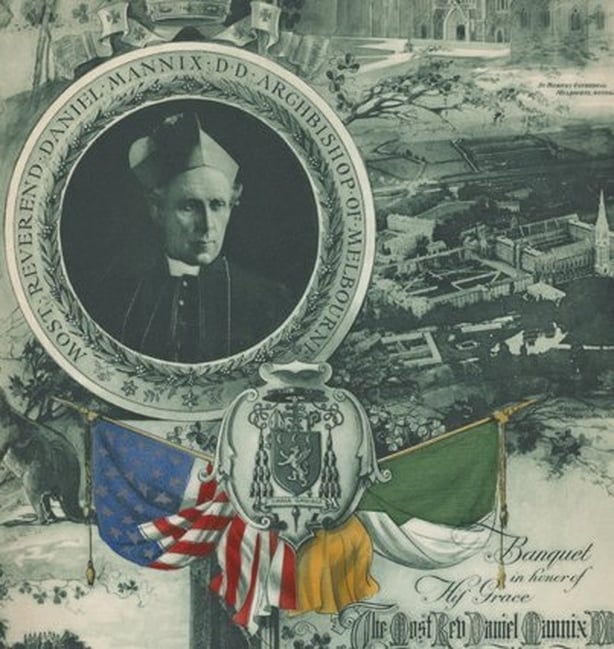 New York Public Library
The cover of a menu for a banquet in honour of Archbishop Mannix in New York in July 1920 (see 'Related Content' for the full document.
Controversial RIC commissioner shot dead in Cork City
Cork, 22 July 1920
Gerald Smyth, Royal Irish Constabulary (RIC) Divisional Commissioner for Munster, has been shot dead in Cork City.
Jennie Wyse Power become first female chair of Richmond Asylum
Dublin, 16 July 1920
Jennie Wyse Power has become the first female chair of the Richmond Asylum's Committee of Management. Wyse Power was unanimously elected this week after P.T. Daly withdrew from the contest.
Out with Kingstown, in with Dún Laoghaire
Dublin, 26 July 1920
At a meeting of Dublin County Council on 24 July, a resolution was passed to give sanction to the Kingstown Urban District to change the name of the town to Dún Laoghaire.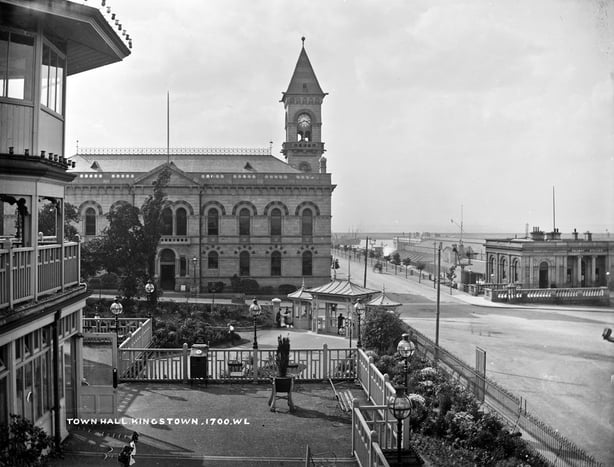 National Library of Ireland, L_ROY_01700
The town hall in Kingstown, now Dún Laoghaire, in 1905.
Strike calling for Jim Larkin's release draws little support
Dublin, 22 July 1920
Workers in Dublin have failed to respond to calls for a strike in support of the former labour leader, Jim Larkin.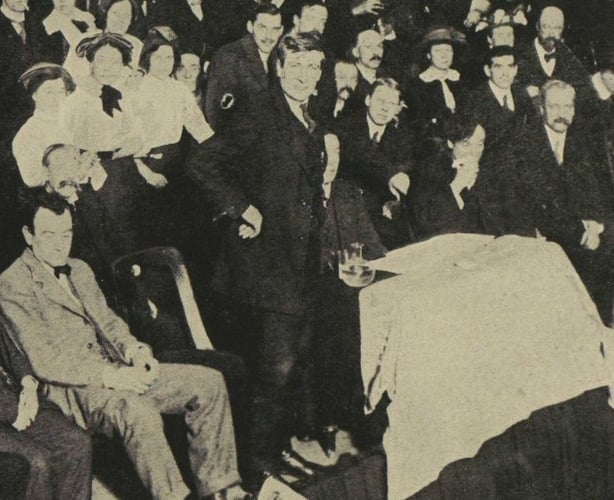 Illustrated London News, 22 November 1913
Jim Larkin speaking in Manchester in 1913.
Germany to supply allies with coal or risk Ruhr occupation
Spa, 17 July 1920
A deal that looked unlikely just a few days ago was reached yesterday between allied powers and the German Weimar government in Spa, Belgium.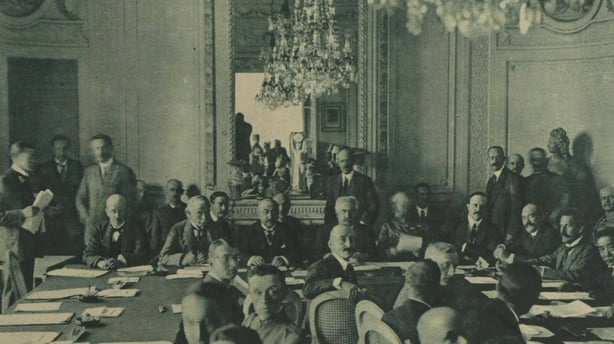 Illustrated London News [London, England], 17 July 1920
Delegates at the Spa conference.

For more from Century Ireland, visit rte.ie/centuryireland