Edition 174 of Century Ireland with all the news from 100 years ago.
The main stories include:
27 murders, 89 attempted murders - Number of police and military fatalities revealed
Number of attacks on police and military released by government
Westminster, 19 March 1920
The Chief Secretary of Ireland, Ian Macpherson outlined to the House of Commons yesterday the number of murders and attempted murders of police, soldiers and government officials across Ireland the last 15 months.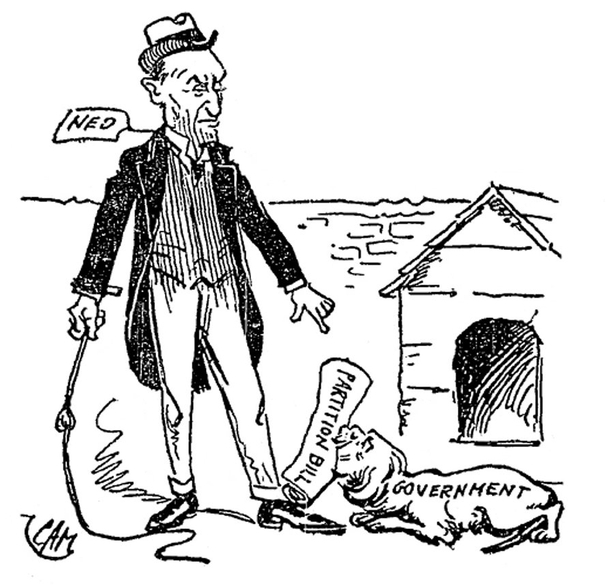 Sunday Independent, 14 March 1920
A cartoon depicting the relationship between Edward Carson and the government.Photo:

Unionism divided over British plans to partition Ireland
Belfast, 15 March 1920
The government's plan to partition Ireland has divided Irish unionists along geographic lines – north and south.

'May God and St Patrick inspire you' – politics overshadows Irish holiday
Washington DC, 17 March 1920
Éamon de Valera has delivered a St Patrick's Day message to the Irish in America, where he is currently based.
Gunfire and rioting Irish Cup semi-final in Belfast
Belfast, 19 March 1920
Serious riots and revolver fire led to the abandonment of the Irish Cup semi-final clash between Belfast Celtic and Glentoran at the Cliftonville ground in Belfast on 17 March.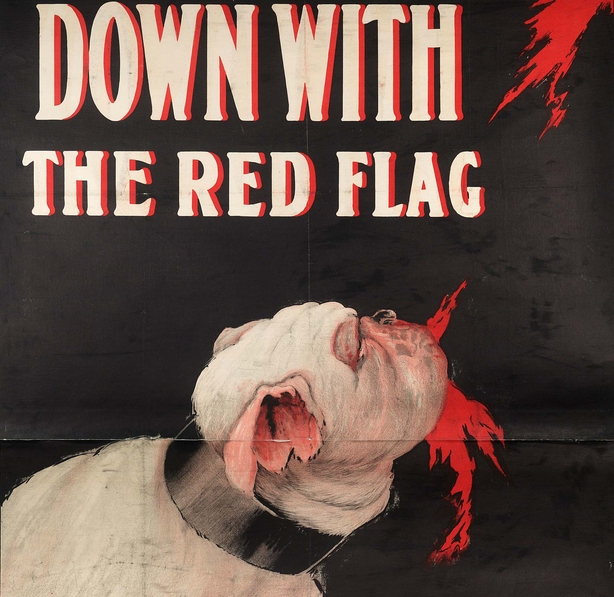 London School of Economics
Detail of an anti-Labour poster used by the Liberal Unionists in the early 1900s

Lloyd George calls for unity to defeat Labour
London, 19 March 1920
The British Prime Minister, David Lloyd George, told a meeting of pro-coalition Liberal Party MPs that the only alternative to the present coalition government was a government controlled by what he described as socialist.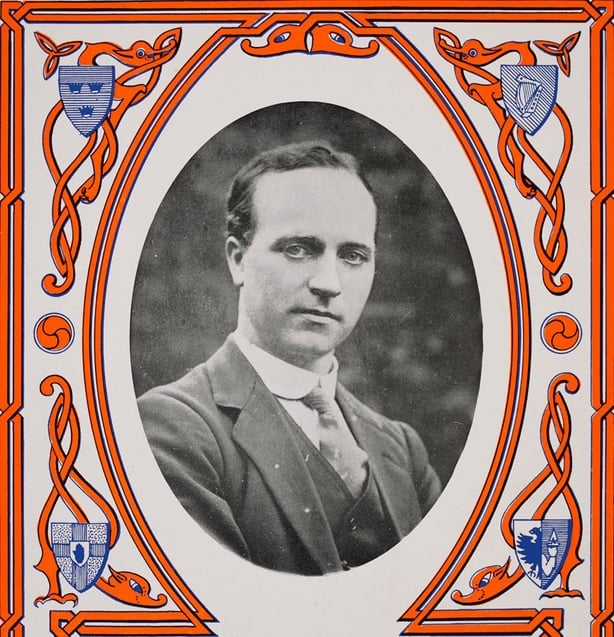 National Library of Ireland
Image from a memorial card for Tomás Mac Curtain
Cork Lord Mayor, Tomás Mac Curtain, murdered at home
Police implicated
Cork, 20 March 1920
The Lord Mayor of Cork, Alderman Tomás Mac Curtain, was shot dead this morning in his home at 40 Thomas Davis Street in the Blackpool area of the city, where he also ran a shop.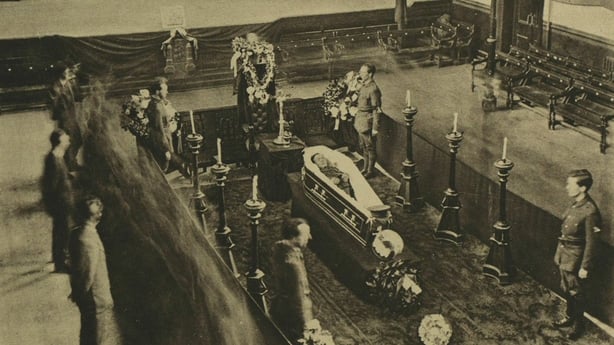 Illustrated London News, 3 April 1920
Tomás Mac Curtain lying in state in the City Hall in Cork, guarded by Sinn Féin Volunteers.

Murdered Lord Mayor laid to rest in Cork
Cork, 24 March 1920
The remains of Alderman Tomás Mac Curtain were laid to rest in St Finbarr's Cemetery in Cork on 22 March.
For more from Century Ireland visit rte.ie/centuryireland