Issue 175 of Century Ireland with all the news from 100 years ago.
The main stories include: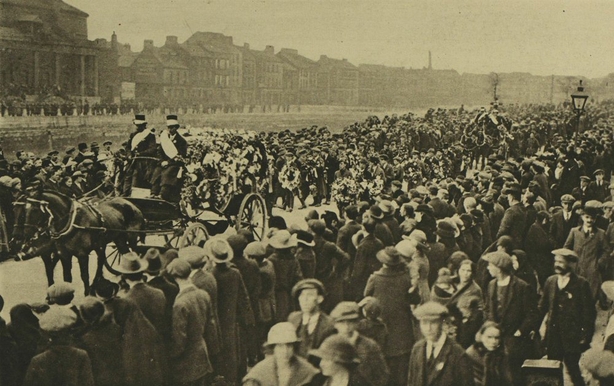 Mac Curtain Funeral
"What are we coming to" - Coronor. Inquest into MacCurtain and Bell murders begin
Cork, 31 March 1920
Two high profile inquests are underway in Ireland, arising out of the recent murders of the Lord Mayor of Cork, Tomás Mac Curtain on 20 March, and the magistrate Alan Bell, who was shot dead after being taken from a tram in Ballsbridge, Dublin, on 26 March.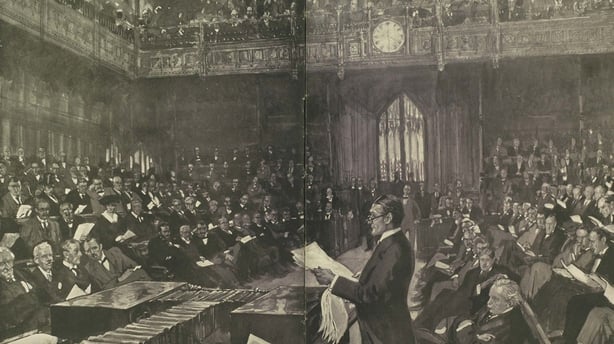 Second reading of home rule bill
Carson: government's Irish plan 'fraught with disaster' but better than previous plan
Westminster, 1 April 1920
The government of Ireland bill had its second reading in the House of Commons yesterday, passing by 348 votes to 94.
New Chief Secretary of Ireland and commander of troops appointed
Dublin, 5 April 1920
The British Government has undertaken a major overhaul of its Irish administration. It has been confirmed that Ian Macpherson will leave the role of Chief Secretary of Ireland to move to the Ministry of Pensions. He will be replaced by Canadian-born Lt Col. Sir Hamar Greenwood, who has been Under-Secretary of State for Home Affairs since January 1919.
Irish-American women picket British embassy in Washington
Washington, 5 April 1920
A group of Irish-American women began a protest outside the British embassy in Washington on 2 April.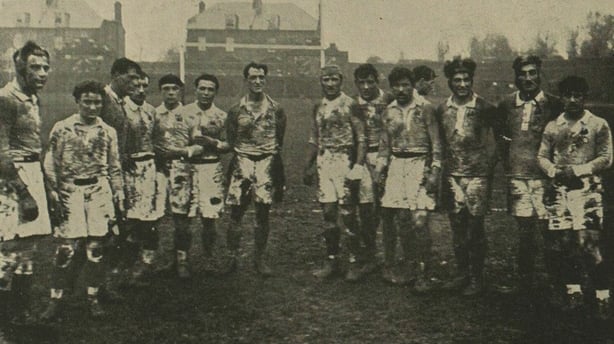 French team covered in mud,10 April 1920
'Wooden spoon' for Ireland as French rugby makes big breakthrough
Dublin, 5 April 1920
On Easter Saturday, for the first time ever, the Irish rugby team were defeated by France and, following losses to England, Scotland and Wales, this means that Ireland has earned the ignoble 'wooden spoon' in this year's Five Nations.
218 police barracks and 21 tax offices burned in Easter weekend attacks
Belfast, 7 April 1920
The Easter holiday weekend did not witness a rebellion, but it did see a wave of attacks on police barracks throughout the country.
A total of 218 barracks and huts were damaged or destroyed. Most of the attacks took place in Clare, Cork, Limerick and Meath, but the campaign of burnings and bombings extended to 27 counties.
The silent suffering of Irish women - the effects of military rule highlighted
Dublin, 7 April 1920
The women and children of Ireland have silently borne the suffering incurred as a result of the heavy-handedness of British military rule, according to Erskine Childers.
Rumours of another Easter Rising prove unfounded
7 April 1920
Rumours of another Easter Rising in Ireland have proved to be unfounded.
For more from Century Ireland visit rte.ie/centuryireland