Edition 181 of Century Ireland with all the news from 100 years ago.
Here is a round-up of the main stories.
Panic on the streets of Derry as rioting leaves at least 17 dead
Derry, 25 June 1920
Derry City is recovering after a week of intense sectarian fighting.
A clear picture of events has been difficult to piece together, but from the fragments of information that have emerged, the scale and seriousness of the violence is clear.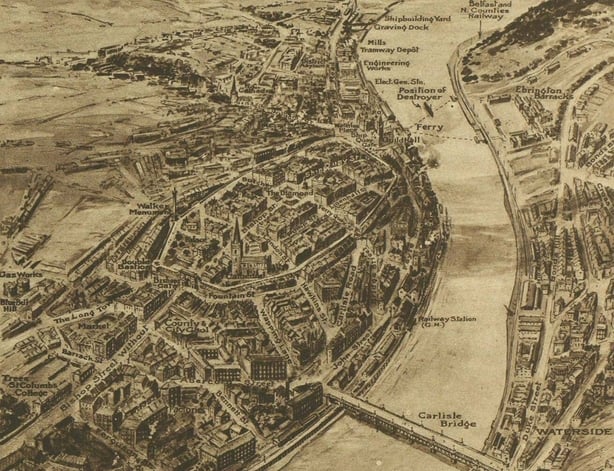 Illustrated London News [London, England], 3 July 1920
The city of Derry, showing some of the areas that saw most of the action during the recent riots.
Railway disruption spreads as workers refuse to 'use civilians as hostages'
Dublin, 30 June 1920
The disruption to the Irish railways is set to continue after the national executive of the Irish Labour Party and Trades Union Congress reiterated the commitment of railwaymen to continue their refusal to work trains which carry munitions of war or armed soldiers or policemen in any numbers.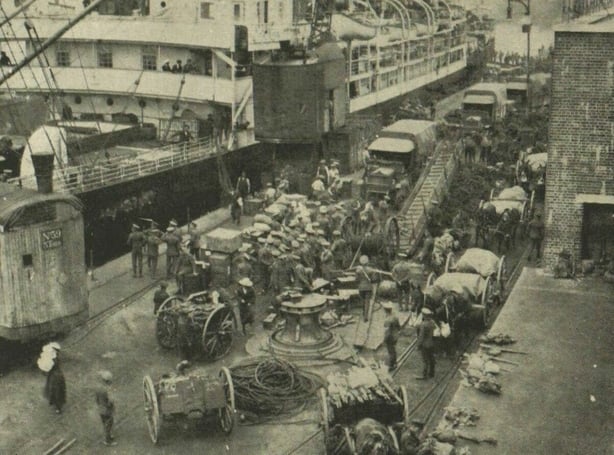 Illustrated London News [London, England], 12 June 1920
British troops bound for Ireland aboard the transport ship, the 'Czaritza', but will there be trains waiting from them when they arrive
Harry Boland returns to Ireland as unity of Irish-America cracks
Dublin 28 June 1920
Harry Boland, Sinn Féin TD for South Roscommon, has returned to Ireland from the United States where he has been assisting party president Éamon de Valera since May 1919.
Irish business community oppose plans for partition
Dublin,18 June 1920
Irish business leaders have taken the view that the new government of Ireland bill, if passed, will adversely affect the country's agricultural, industrial and commercial sectors.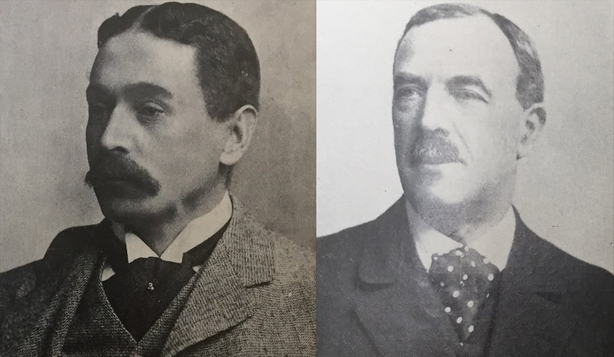 Irish Life, 20 February 1920. Full collection available at the National Library of Ireland.
Two of the leaders of the Irish business community: John Good (Chairman) and Andre Jameson (vice-Chairman) of the Dublin Chamber of Commerce.
Assistant RIC chief survives attempt on his life on Dublin street
Dublin, 23 June 1920 - The Assistant Inspector General of the Royal Irish Constabulary (RIC), Albert Roberts, was shot and wounded in a daring attack in Dublin yesterday morning.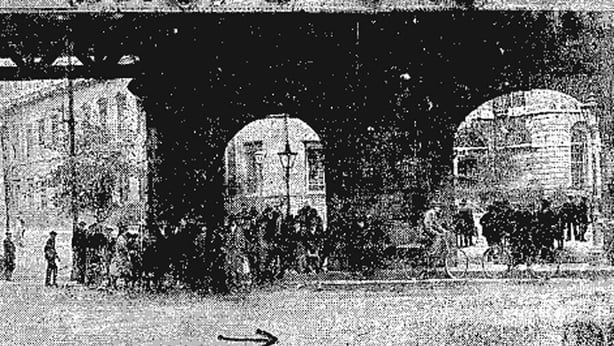 Freeman's Journal, 23 June 1920
Crowds gather around the site of the shooting on Beresford Place in Dublin City. The arrow shows the direction the car escaped.
Lady Dudley drowns in Connemara bathing tragedy
Connemara, 29 June 1920
Rachel Ward, née Gurney, the Countess of Dudley, died in a drowning accident on 26 June near Screebe House, the family's summer residence in Connemara.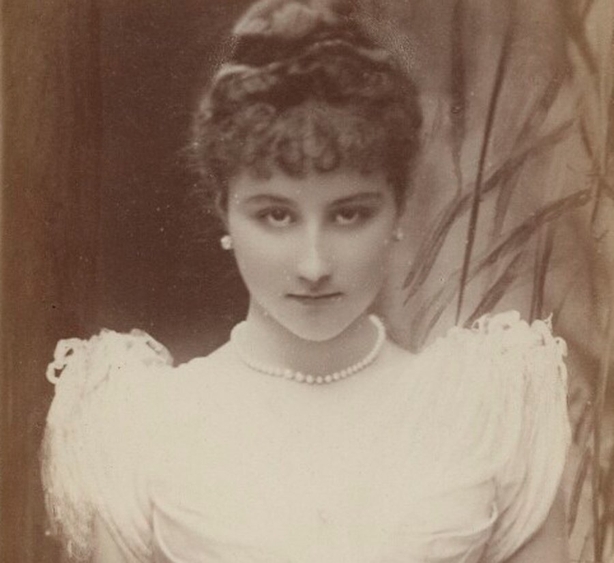 National Portrait Gallery, London
Rachel Ward (née Gurney), the Countess of Dudley, who died in Connemara recently.
Two women have hair cut off in Cork for socialising with soldiers
Castletownroche, 19 June 1920
Two young women have had their hair shorn by a gang of men in an attack at their home in Castletownroche, Co. Cork.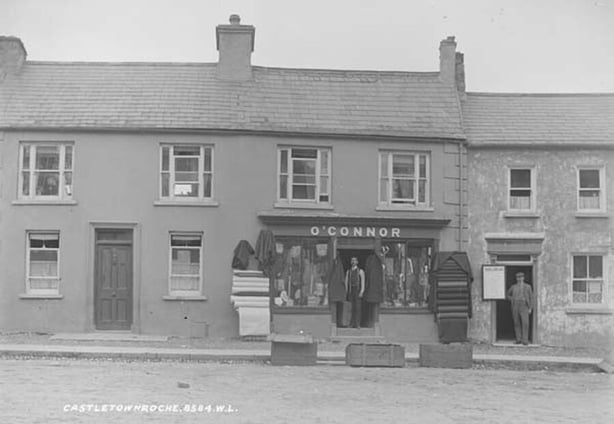 National Library of Ireland, L_ROY_08584
A shop in Castletownroche, the town in which an attack on two young women took place recently.
Wilson challenges Republicans over stance on League of Nations
New York, 19 June 1920
With the Democratic Party set to hold its convention in the coming weeks, the question of the United States' relationship with the outside world has been placed centre stage by Woodrow Wilson.

For more from Century Ireland, visit www.rte.ie/centuryireland