Issue 176 of Century Ireland with all the news from 100 years ago.
The main stories include:
Women's protest on Ireland continues in Washington DC
Washington DC, 9 April 1920
A group of Irish-American women are continuing their protest outside the British embassy and other buildings in Washington DC to press the case for Irish independence.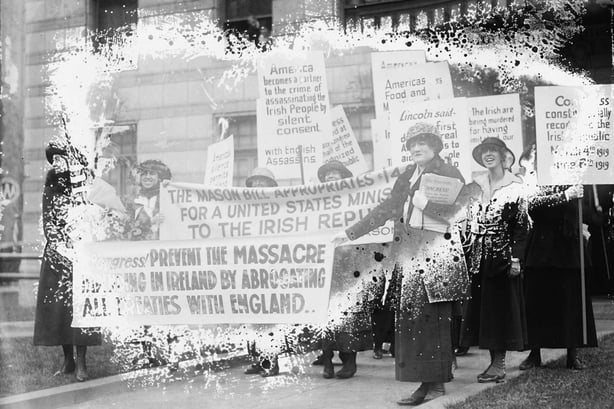 Irish American Women Protest, Library of Congress
France invade neutral Ruhr region without Allied approval
12 April 1920
Last week, French troops moved into the neutral zone of the Ruhr region in opposition to the wishes of France's allies in Britain, Italy, Belgium and the United States.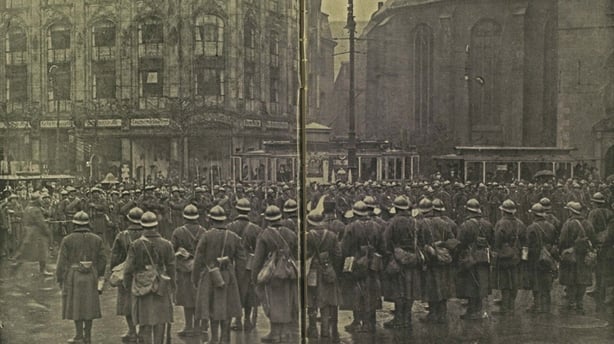 French Occupation Of Frankfurt, ILN17
Unionists oppose partition plan as reckless Irish experiment
Belfast, 16 April 1920
Representatives from the counties of Monaghan, Cavan and Donegal have urged the Ulster Unionist Council (UUC) to revise its position on the proposed partition of Ireland – that is that those three counties would be excluded from the northern parliament and would instead by governed from Dublin.
Mac Curtain murdered by police directed by British government
Inquest names Prime Minister, Lord Lieutenant and Chief Secretary
Cork, 19 April 1920
The Lord Mayor of Cork, Tomás Mac Curtain, was murdered in his home by members of the police directed by the British government.
That is the damning verdict of the jury at the coroner's inquest into his death at his home on 20 March this year.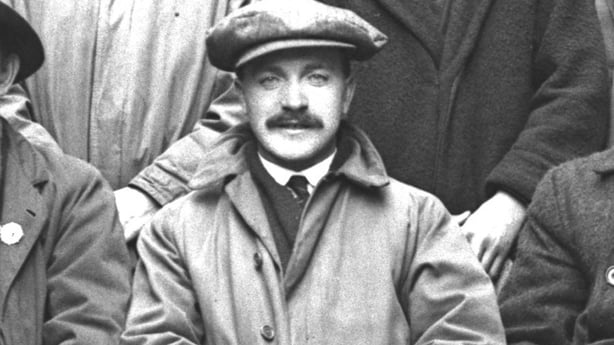 Tomas MacCurtain
A budget for which the poor and Ireland will pay
London, 20 April 1920
The Chancellor of the Exchequer, Austen Chamberlain, presented this year's budget to the House of Commons yesterday.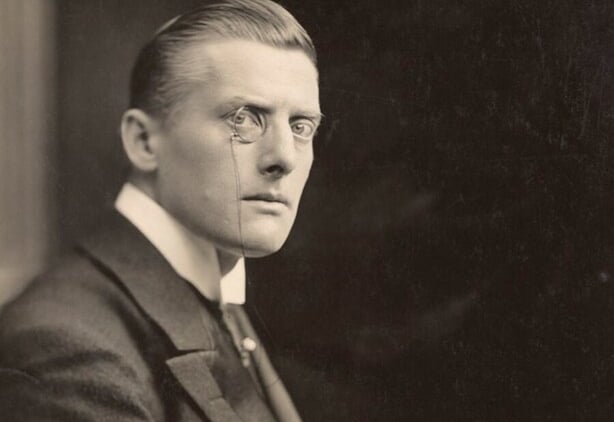 Austen Chamberlain, National Portrait Gallery, London
Terror in Clare – attacks in Miltown Malbay and Kilmihil leave five dead
Ennis, 21 April 1920
Five men have been killed amid ongoing disturbances in west Clare.
Mountjoy hunger strikers released after general strike
Dublin, 21 April 1920
66 hunger-striking Sinn Féin prisoners have been released from Mountjoy Jail.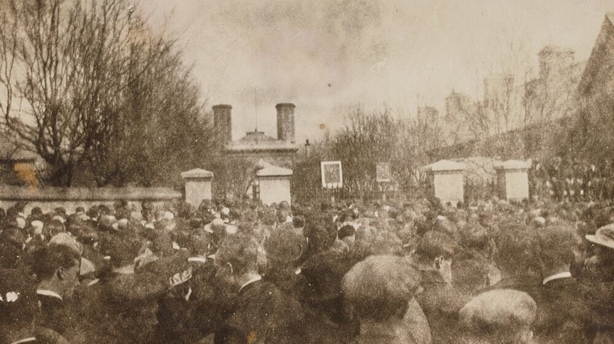 Crowds at Mountjoy, National Library of Ireland
New lifeboats launched in Dublin and West Cork
Kingstown, 21 April 1920
Two new lifeboats have been launched to help protect lives in Irish coastal waters. The launches took place in Kingstown in Co. Dublin and Baltimore in west Cork in recent days amidst speeches and fanfare.
For more from Century Ireland visit rte.ie/centuryireland