Edition 191 of Century Ireland with all the news from 100 years ago.
The main stories include:

Cork hunger strike ends after 94 days
Bishop says more death would be a 'useless sacrifice'
Cork, 13 November 1920
94 days after it began, the hunger strike in Cork Gaol has come to an end.
Government of Ireland bill comfortably passes its third reading in House of Commons
Westminster, 12 November 1920
The third reading of the Government of Ireland bill, which provides for the partition of the island, has passed through the House of Commons. It did so yesterday comfortably on a vote of 183 to 52.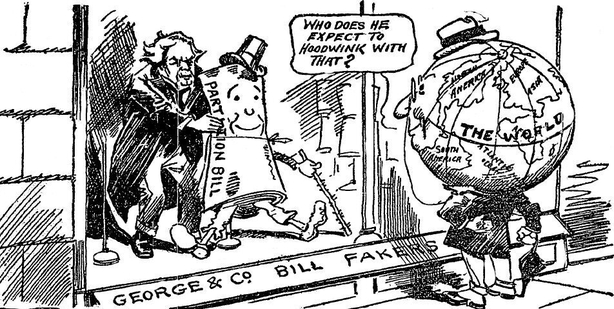 Sunday Independent, 16 May 1920
Lloyd George presenting the partition bill to the world,
Collins and Devoy engage in war of words over Irish American loyalty
New York, 16 November 1920
Michael Collins has denied that there is any disunity among Sinn Féin leaders or across the organisation in Ireland.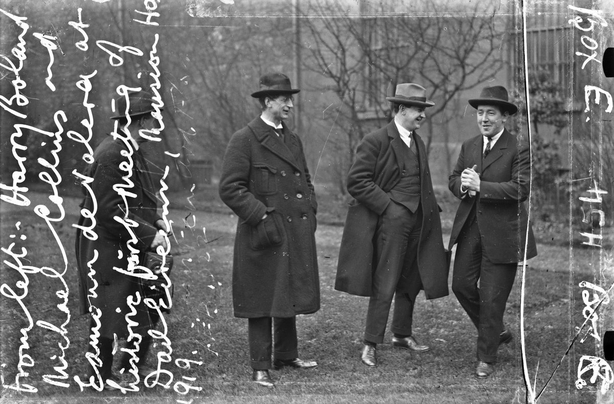 National Library of Ireland, INDH54
Some of the Sinn Féin leaders: Harry Boland, Michael Collins and Éamon de Valera at second session of the first Dáil Éireann at the Mansion House in Dublin in 1919.
'Unknown warrior' interred in Westminster Abbey to mark Armistice Day anniversary
London, 12 November 1920
The second anniversary of Armistice Day was marked all over Britain and Ireland yesterday.
The principal commemoration in London saw the unveiling of a cenotaph designed by Sir Edwin Lutyens in Whitehall and the interment, in the nearby Westminster Abbey, of the body of an unknown British soldier who died in Flanders during the war.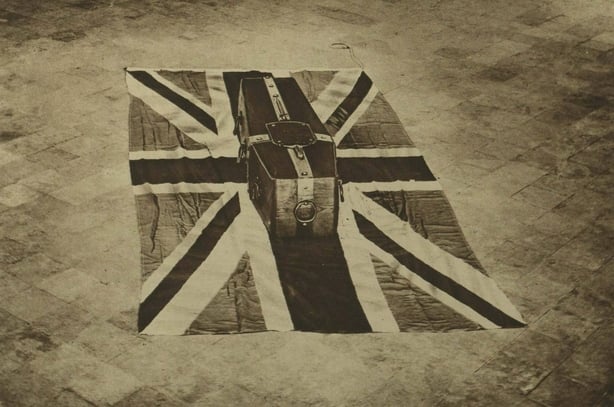 Illustrated London News, 13 November 1920
The coffin of the unknown warrior on a union jack in Westminster Abbey.
Second anniversary of Armistice Day marked around the country
Belfast, 12 November 1920
The second anniversary of Armistice Day was solemnly observed in Belfast, Dublin and many other Irish towns yesterday.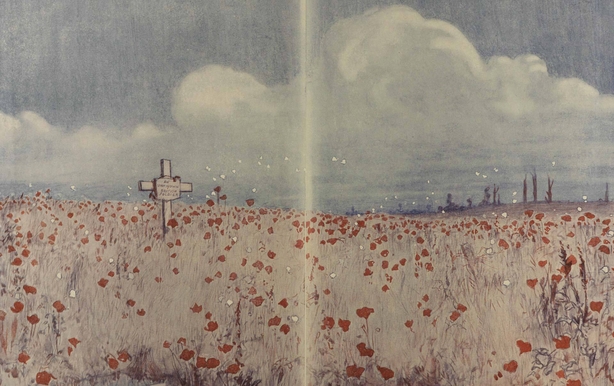 Illustrated London News, 20 November 1920
A cross in a field of poppies, that had previously been the site of fierce fighting during the war Photo:
Labour conference on future of munitions strike hears that closure of railways would set Ireland back 100 years
Dublin, 17 November 1920
It will be left to the railwaymen of Ireland to decide whether they will continue their protest against the handling of munitions on Irish services. That was the conclusion of an all-Ireland Labour conference that was held at the Mansion House in Dublin yesterday.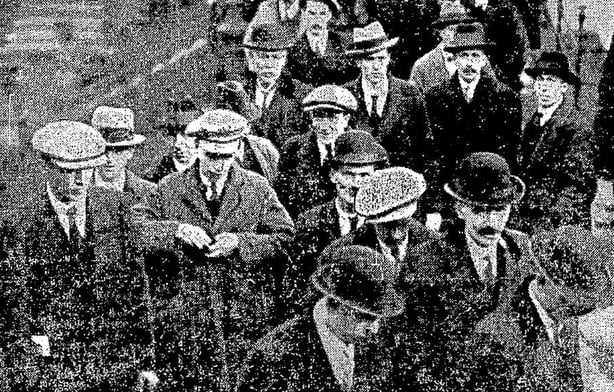 Irish Independent, 17 November 1920
Delegates leaving the Mansion House yesterday.
Landslide victory for Harding in US Presidential election
Washington, 4 November 1920
Senator Warren G. Harding is set to become the new President of the United States after achieving a landslide victory over his Democrat opponent, Governor James M. Cox.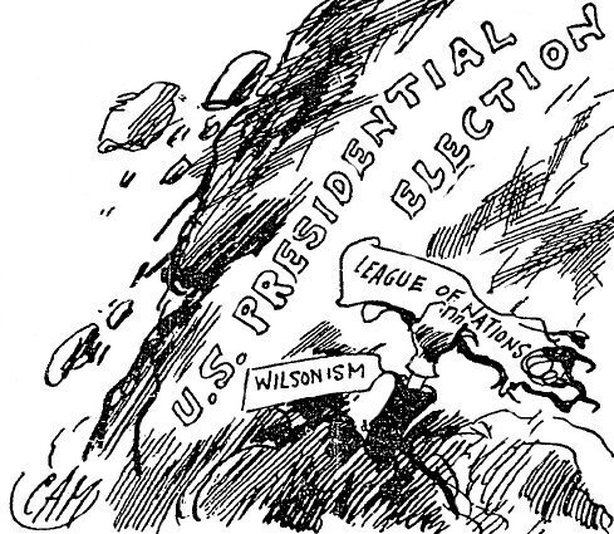 Sunday Independent, 7 November 1920
The results of the landslide election crushing Wilsonism and the hope of the US joining the League of Nations.
Margot Asquith, wife of former British PM, reveals all in candid autobiography
Where, 5 November 1920
The autobiography of Margot Asquith, wife of the former British Prime Minister, Herbert Henry Asquith, was published yesterday.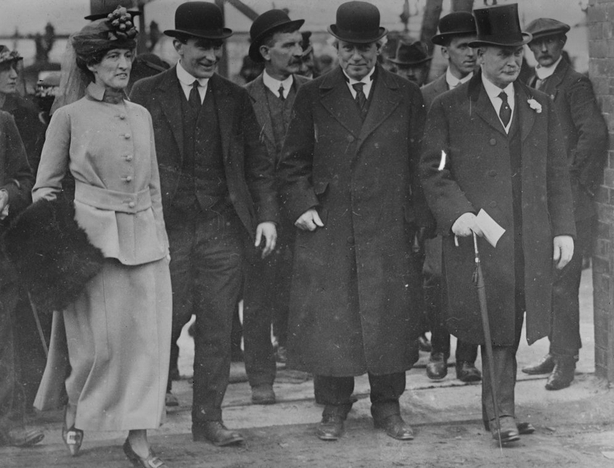 Library of Congress
Margot Asquith with her husband, former British Prime Minister Herbert Asquith in 1915.
Women and children bearing brunt of British war in Ireland – report concludes
Eileen Quinn killed by crown forces in Galway
London, 12 November 1920
The war being waged by the British authorities in Ireland is being directed largely at women, children and unarmed men.
For more from Century Ireland visit rte.ie/centuryireland