Edition 193 of Century Ireland with all the news from 100 years ago.
The main stories include:
Cork burns in night of terror - buildings destroyed, businesses and jobs lost
Cork, 15 Dec 1920
Businesses have been ruined and many landmark buildings reduced to smouldering rubble in fires that have ravaged the centre of Cork city.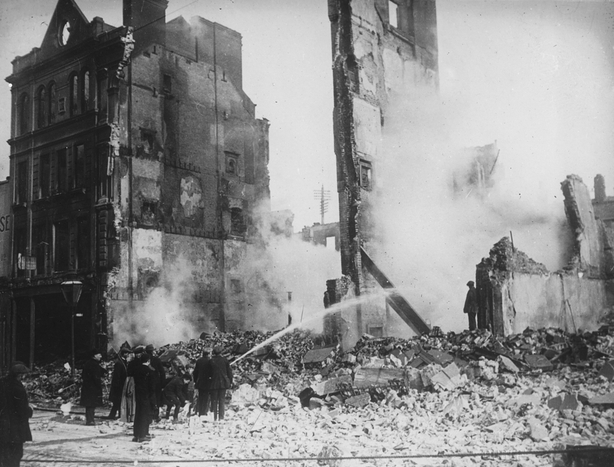 RTÉ Archives 0501/017
The remains of Roche's Stores in Cork city, with only one wall left.
Bishop of Cork says that those involved in current violence will be ex-communicated
Cork, 14 December 1920
The Bishop of Cork, Daniel Cohalan, has issued a decree, published in the Cork Examiner today, stating that any Roman Catholic who organises or takes part in an ambush or kidnapping within his diocese will be excommunicated.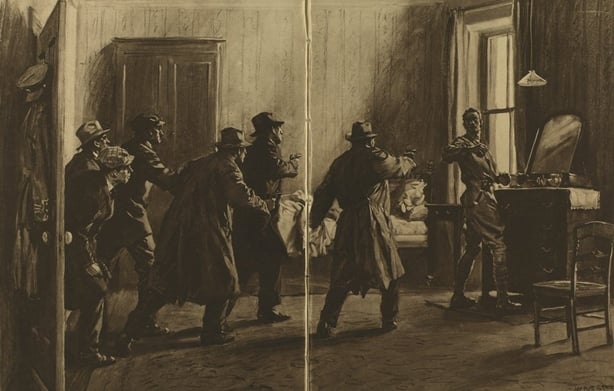 Illustrated London News [London, England], 11 December 1920
An artist's interpretation of the killing of one of the British officers on 'Bloody Sunday', which the Illustrated London News described as 'murder most foul'.
Four counties now living under martial law as British PM calls for surrender of rebel arms
Dublin, 11 December 1920
Martial law has been introduced across large parts of the south-west of Ireland.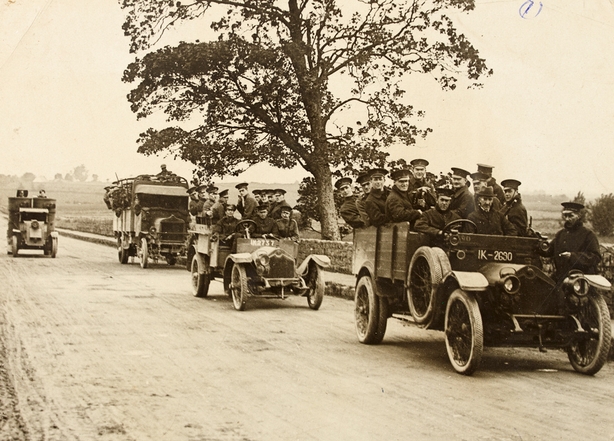 National Library of Ireland HOG147
R.I.C. military and armoured car leaving Limerick on a scouting expedition in April 1920.
Griffith and Collins dampen speculation about a possible truce
Westminster, 13 December 1920
Leading Sinn Féin TDs have dismissed speculation that the party is looking to engage in peace talks with the British government.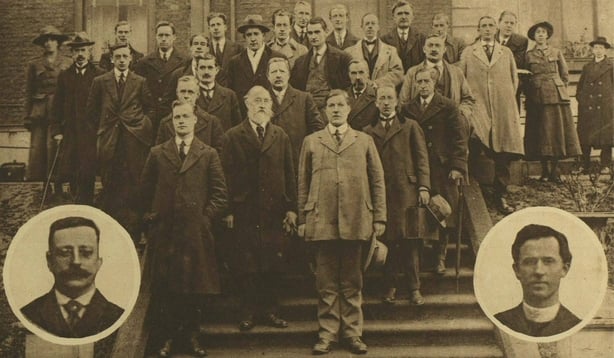 Illustrated London News [London, England], 11 December 1920
Members of Dáil Éireann with Arthur Griffith (L) and Fr Michael Flanagan (R) inset.
Southern unionists 'abandoned' as partition bill passes third reading in the Lords
Westminster, 15 December 1920
The partition bill passed its third reading in the House of Lords yesterday, meaning that now, all that remains before it becomes law is for it to receive royal assent.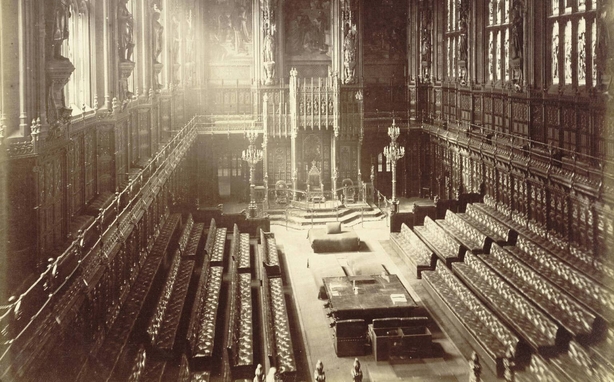 The House of Lords, Photo: Cornell University Library
Irish Labour Party signals an end to railway disruption
Dublin, 15 December 1920
A dispute that has brought much of the Irish rail network to a standstill appears to be nearing a solution.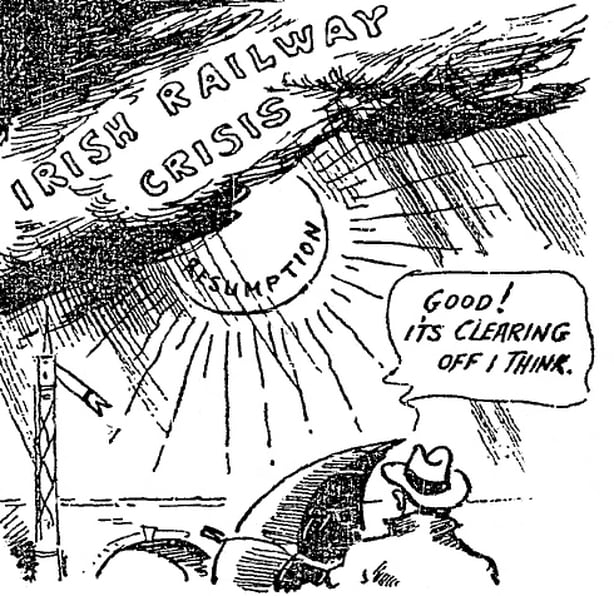 Sunday Independent, 19 December 1920
Cartoon about the potential resumption of railway services in Ireland.
British Labour Commission gathers evidence of reprisals in Ireland
Cork, 6 December 1920
Members of a British Labour Commission arrived in Cork today and within their first few hours there witnessed first-hand scenes of shootings and street searches by military and Auxiliary police.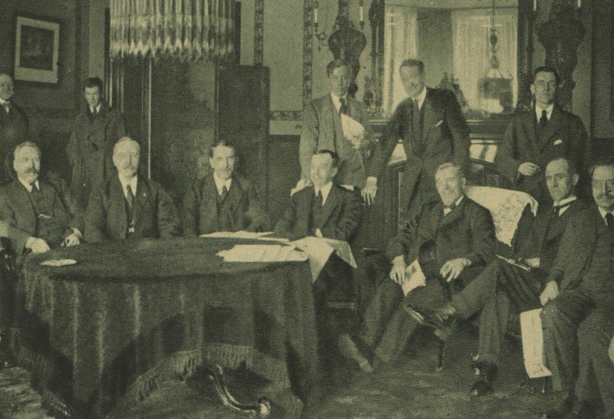 Irish Life, 10 December 1920
The British Labour Commission in the Shelbourne Hotel in Dublin.
Muriel and Mary MacSwiney give evidence before US Commission on Ireland
New York, 13 December 1920
Muriel MacSwiney has been giving evidence to an unofficial American Commission, which is attended daily by many members of Congress, that is inquiring into the present conditions in Ireland.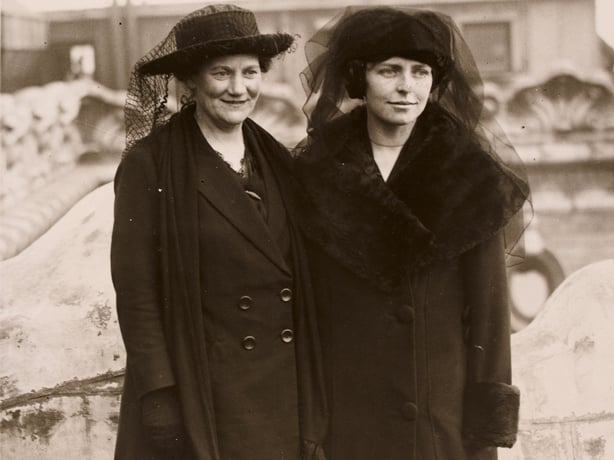 National Library of Ireland, NPA POLF150
Mary (L) and Muriel (R) MacSwiney photographed at the Hotel St. Regis in New York where they are staying prior to their departure for Washington to testify before the American Committee on Ireland .
For more from Century Ireland, visit rte.ie/centuryireland