Edition 194 of Century Ireland with all the news from 100 years ago.
The main stories include:
King George V gives royal assent to the partition of Ireland
Westminster, 27 December 1920
The Government of Ireland Act, which allows for the partition of the island, received Royal Assent on 23 December.
Railwaymen vote to resume work after seven-month strike
Dublin, 22 December 1920
Irish railwaymen are set to return to work and end a seven-month strike whereby they have refused to carry British munitions or troops.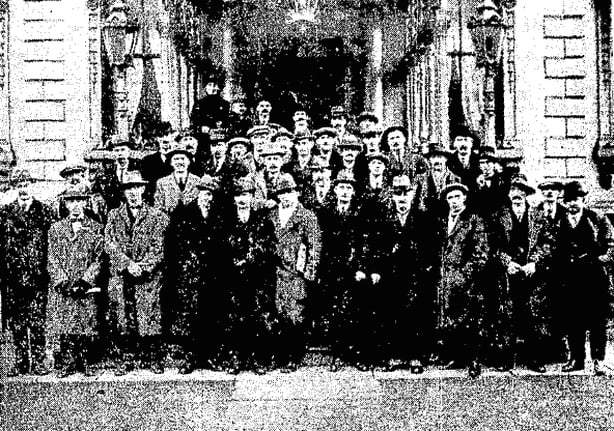 Cork Examiner, 24 December 1920
The attendees of the railway conference held in Dublin's Mansion House.
Little to celebrate as Ireland marks Christmas
Dublin, 28 December 1920
Christmas has been marked across the country.
In Dublin, at the Children's Hospital on Temple Street, where over 100 are currently receiving treatment, a hearty dinner was given to the children, after which they were each presented with a toy.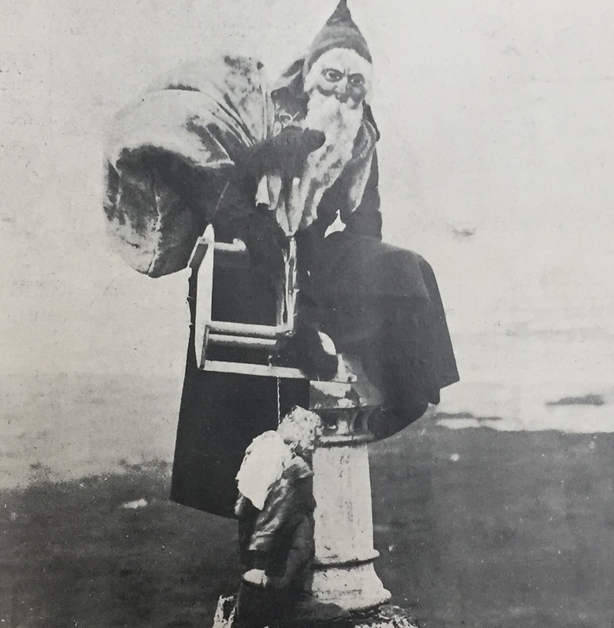 Irish Life, 26 November 1920
A photo, according to Irish Life in 1920, of the real Santa caught in the act of climbing down a chimney.
Dwindling hopes for a Christmas truce
Hope of a Christmas peace fails
Dublin, 20 December 1920
Rumours of peace talks between Sinn Féin and the British government continue to gather pace.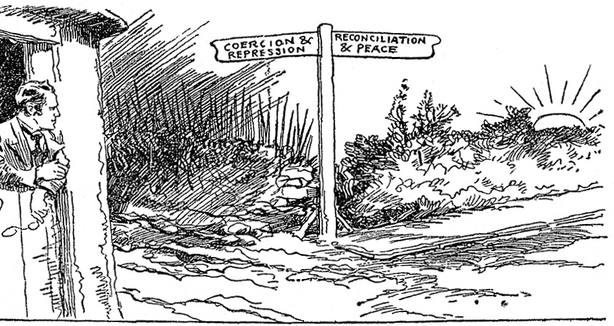 Sunday Independent, 28 November 1920
Cartoon from the Sunday Independent on the crossroads at which Ireland found itself in late 1920.
Local priest murdered by Auxiliary cadet near Dunmanway
Dunmanway, 18 December 1920
An Auxiliary cadet has been arrested for the murder of the popular Dunmanway Parish priest, Canon Thomas Magner, 73, and Tadhg Crowley, a 24-year old farmer's son. Both men were shot dead on the afternoon of 15 December.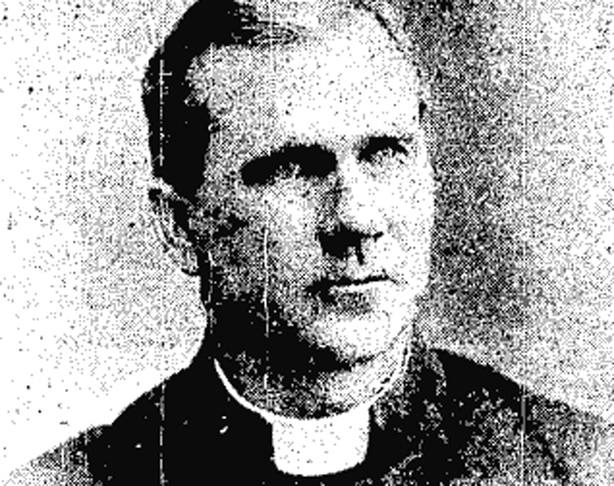 Cork Examiner, 16 December 1920
Canon Thomas Magner who was murdered in Dunmanway, Co. Cork on 15 December 1920.
America increases naval expenditure while calling for worldwide disarmament
Washington, 29 December 1920
The U.S. Secretary of State for the Navy, Josephus Daniels, has called on incoming president Warren G Harding to establish an international conference with a view to reducing worldwide expenditure on armaments.


Literary Digest, 15 January 1921
The 'Lexington', one of six new U.S. battlecruisers.
Harry Boland confirms that de Valera is still in New York
New York, 23 December 1920
The whereabouts of Éamon de Valera, TD and President of Sinn Féin, has been a source of much speculation in recent days with the Daily Telegraph reflecting an official British view that he was contemplating a return to Ireland or a visit to Paris at an early date.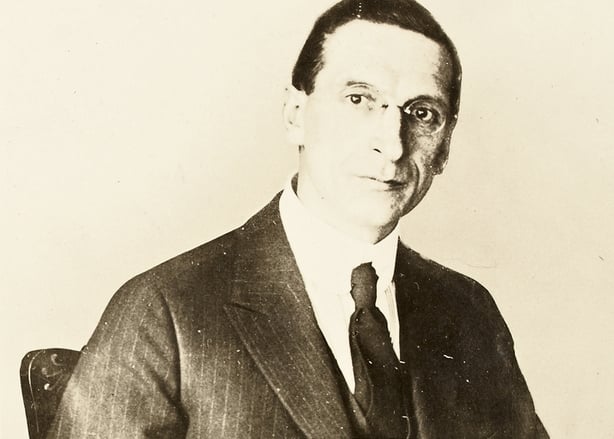 Éamon de Valera Photo: National Library of Ireland
Poet-dictator D'Annunzio injured as his forces clash with Italian troops
Fiume, 29 December 1920
Gabrielle D'Annunzio, poet and current de facto ruler of the port city of Fiume, has been injured in fighting with regular Italian forces.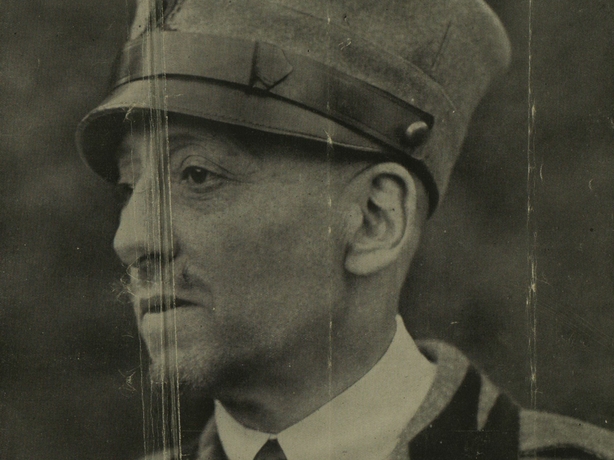 Gabriele D'Annunzio Photo: Illustrated London News, 1 January 1921
For more from Century Ireland, visit rte.ie/centuryireland