Edition 212 of Century Ireland with all the news from 100 years ago.
The main stories include:
Dáil votes for new cabinet, de Valera returned as president
Dublin, 27 August 1921
Dáil Éireann elected a new cabinet yesterday and re-elected Éamon de Valera as President.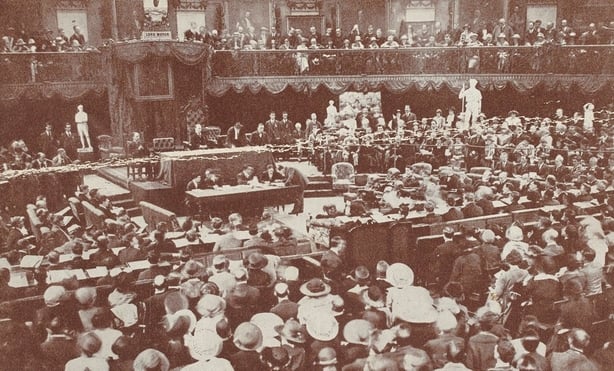 National Library of Ireland, MS49530 28 5
TDs signing the roll at the first session of the Second Dáil in Dublin's Mansion House.
Dáil ready to appoint plenipotentiaries to attend peace conference with British government
Inverness, 5 September 1921
Dáil Éireann is ready to immediately appoint plenipotentiaries to a peace conference with the British government on the basis of the principle of 'government by consent of the governed'.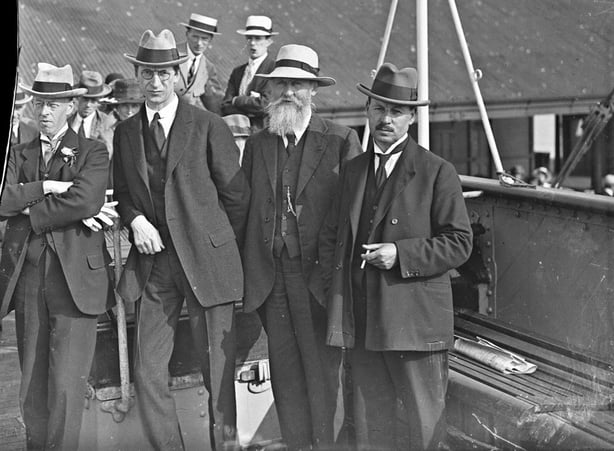 National Library of Ireland, INDH96
The Irish delegates who travelled to London in July 1921 for the initial meeting with David Lloyd George.
Northern cabinet calls in more troops to deal with ongoing violence in Belfast
O'Duffy orders out IRA to defend Catholic population
Belfast, 3 September 1921
The Northern Ireland Cabinet met with civic, military and police authorities on 31 August to consider a response to ongoing sectarian violence in Belfast City.
Nationalists in Derry, Fermanagh and Tyrone voice opposition to Partition
Derry, 31 August 1921
Derry Corporation has adopted a resolution refusing to recognise the authority of the Parliament of Northern Ireland.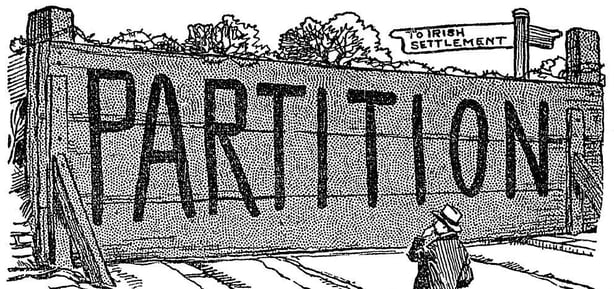 Sunday Independent, 21 August 1921
Cartoon portraying the issue of partition as being an obstacle on the path to an Irish settlement.
Red flags flown in Bruree and Cork harbour, Irish Soviet experiments prove short-lived
Bruree, 7 September 1921
Cleeve's Mills and Bakery in Bruree, Co. Limerick, has been handed back to its owners after a week-long occupation by its workers during which time a red flag was flown above the premises.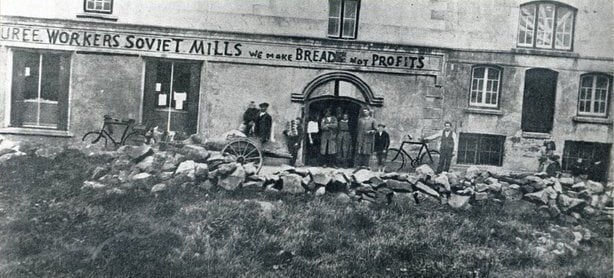 Wikimedia Commons
Cleave's Mill and Bakery in Bruree, Co. Limerick, after it had been seized by workers. The banner reads: 'We make bread not profits.
Michael Collins travels to Armagh for first major public appearance in over two years
Armagh, 5 September 1921
Michael Collins, TD for Armagh and Dáil Minister for Finance, visited his constituency yesterday in what was his first public appearance since the commencement of the Anglo-Irish war in 1919.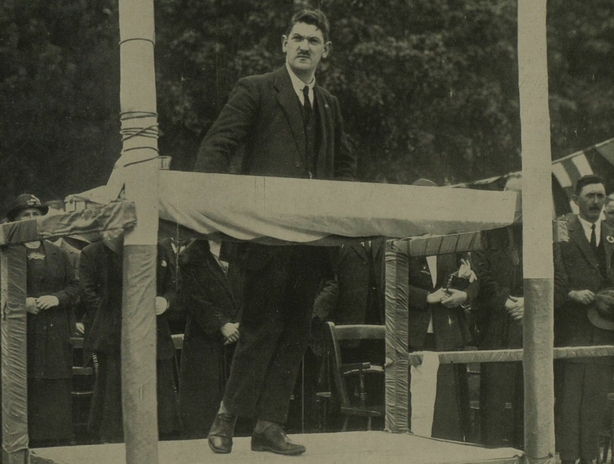 Illustrated London News, 10 September 1921
Collins addressing the crowd in Armagh.
Football Association of Ireland founded in Dublin
Dublin, 3 September 1921
A new governing body for soccer has emerged with the launch of the Football Association of Ireland. This follows from the recent schism which saw the Leinster Football Association (LFA) break away from the Belfast-based Irish Football Association (IFA).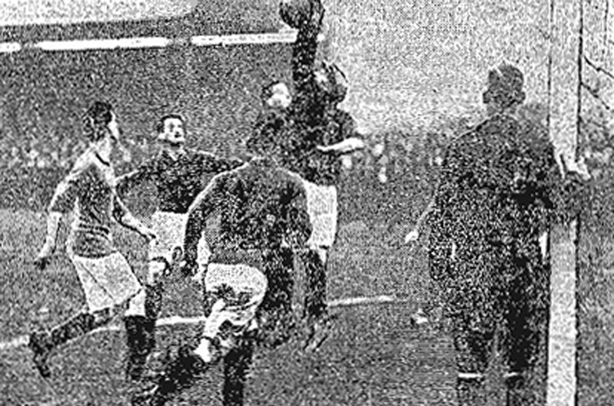 Freeman's Journal, 15 February 1921
Action from a soccer match between Shelbourne and St James Gate in Dalymount Park in Dublin in February 1921.
Fears of escalation of Spike Island hunger strike as 20 internees refuse food
Cork, 31 August 1921
20 republican prisoners detained at the Spike Island internment camp in Cork began a hunger strike this week, and there are fears that the situation might escalate in the coming days.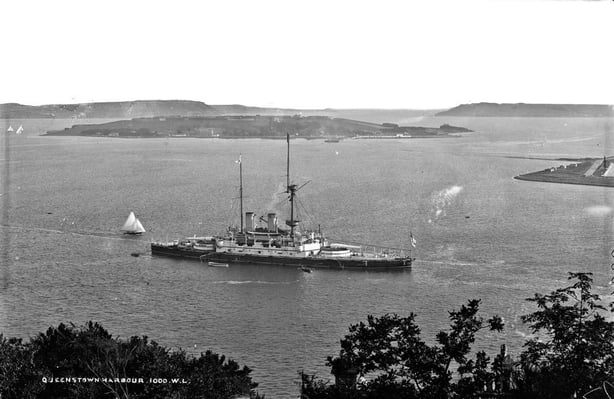 Spike Island - Photo: National Library of Ireland
Charlie Chaplin film 'The Kid' opens in Dublin
Dublin, 29 August 1921
Despite splendid summer weather, there was a rush indoors last night as crowds of eager cinema-goers packed into La Scala Theatre in Dublin for the showing of The Kid, the new Charlie Chaplin film.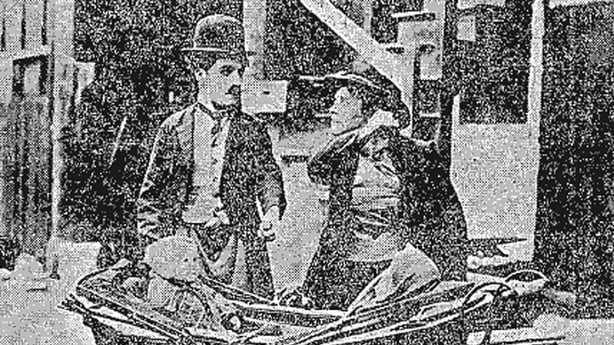 A scene from Charlie Chaplin's 'The Kid' - Photo: Freeman's Journal, 1 September 1921
For more from Century Ireland, visit rte.ie/centuryireland