Edition 206 of Century Ireland with all the news from 100 years ago.
The main stories include:
New Parliament of Northern Ireland inaugurated in Belfast
James Craig becomes PM and new Ministers appointed for Parliament 'nobody seems to want'
Belfast, 8 June 1921
The new Parliament of Northern Ireland has been formally inaugurated at Belfast City Hall.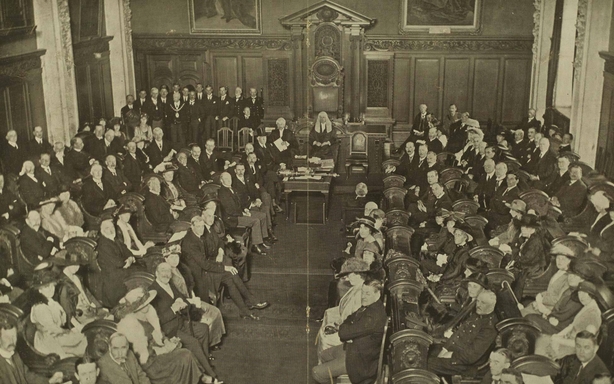 Illustrated London News [London, England], 11 June 1921
The inaugural session of the parliament in Belfast.
Number of executed prisoners rises to 25 as ambushes and killings continue countrywide
Dublin, 8 June 1921
The number of men officially executed in Ireland in the last seven months now stands at 25. Three of these took place in Mountjoy Gaol yesterday.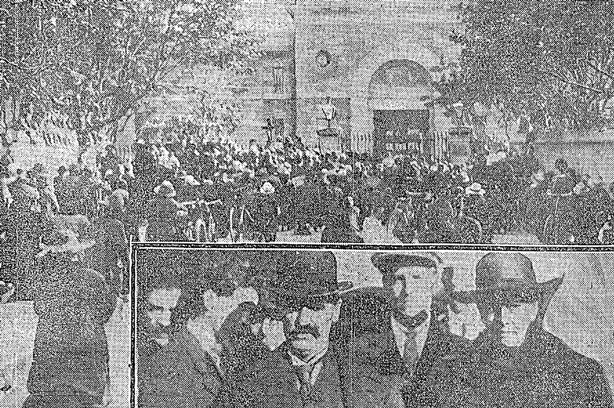 Irish Independent, 8 June 1921
Crowds outside Mountjoy Gaol ahead of the executions. Insert: Edward Foley's parents.
Violence flares in Belfast following the killing of a constable
Belfast, 13 June 1921
Violence in Belfast in recent days is understood to have left seven people dead and 30 wounded, some of them in a critical condition.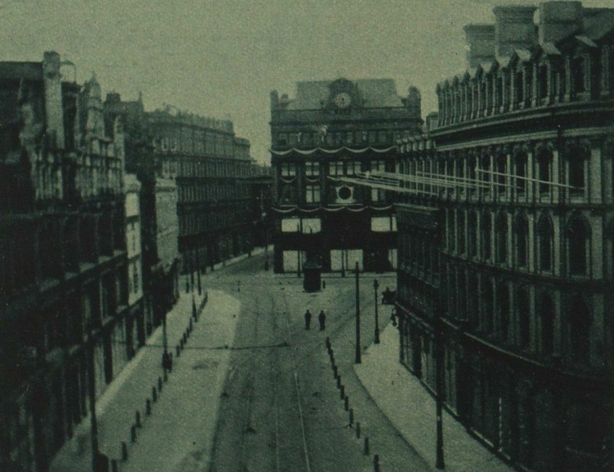 Illustrated London News, 25 June 1921
A quiet street in Belfast during the curfew hour.
British reprisals policy to be reviewed amid doubts they are 'satisfactory in the long run'
London, 2 June 1921
In a move that reflects growing British political unease at the practice of reprisals in Ireland, the Chief Secretary of Ireland, Sir Hamar Greenwood, told the Westminster Parliament last night that the policy was being reviewed.
Student shot dead while watching cricket match in Trinity College
Dublin, 13 June 1921
A 21-year-old woman was shot dead on the grounds of Trinity College while watching a cricket match on 3 June.

Kathleen Wright Photo: Illustrated London News [London, England], 11 June 1921
Armed white mobs attack black churches and homes in Tulsa race riot
Tulsa, 3 June 1921
One of the worst incidents of racial violence in the history of the United States took place in Tulsa, Oklahoma over 3 days, beginning on 31 May.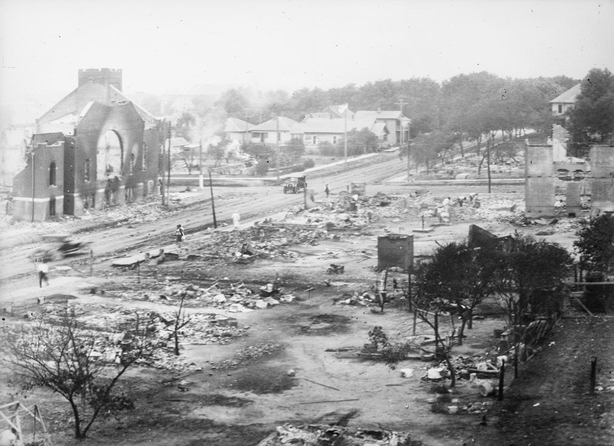 Library of Congress
Photograph shows ruins of buildings, including a church, destroyed during the Tulsa Race Massacre.
Freeman's Journal and Evening Telegraph banned in martial law counties
Dublin, 2 June 1921
The Freeman's Journal newspaper has accused the British military authorities in Ireland of trying to drive it out of existence.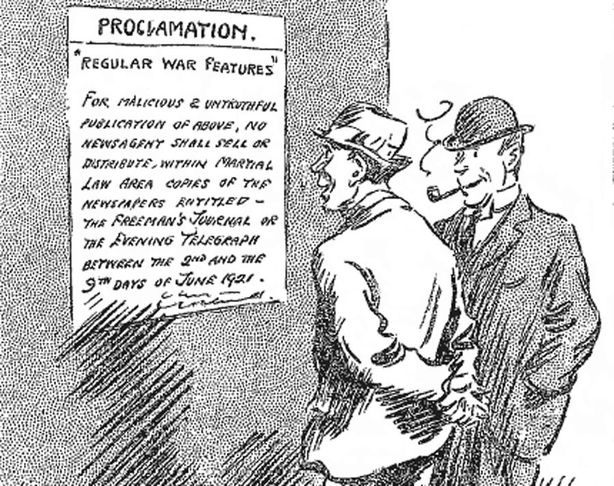 Freeman's Journal 10 June 1921
Irish soccer split – Leinster breaks away from Belfast-based Irish Football Association
Dublin, 2 June 1921
Last night, at the annual meeting of the Leinster Football Association (LFA) in Dublin, an overwhelming majority voted to break away from the Belfast-based Irish Football Association (IFA), which until now has governed soccer in Ireland.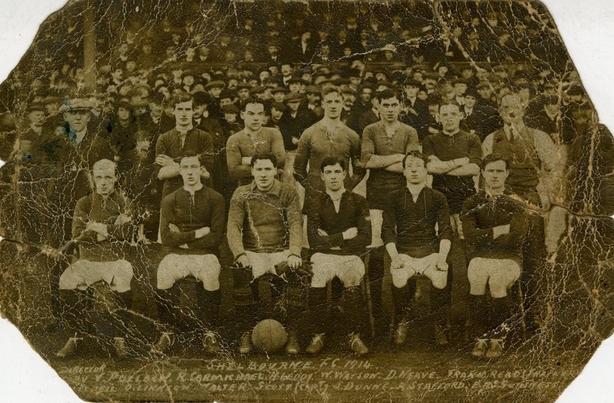 Dublin City Library and Archive
The Leinster-based Shelbourne FC team in 1914.
For more from Century Ireland visit rte.ie/centuryireland