Edition 198 of Century Ireland with all the news from 100 years ago.
The main stories include:
'Criminal violence' will not achieve Irish unity, says King George V
Westminster, 16 February 1921
King George V has voiced his concern at the dismal state of Ireland and has said that ongoing violence by republicans was both criminal and counterproductive.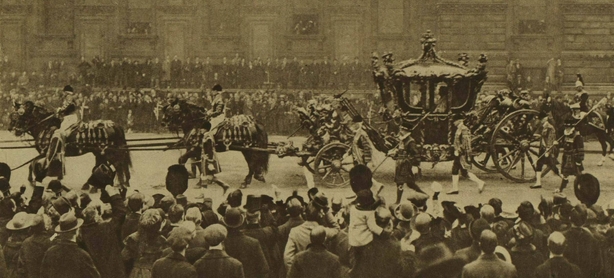 Illustrated London News, 19 February 1921
The king arriving at Westminster.
Eight dead after Cork train ambush
Cork, 16 February 1921. Attack at Upton station follows days after Millstreet ambush.
Eight people were killed and 12 were wounded in an IRA attack on a train in Cork yesterday.


Cork Examiner, 17 February 1921
Upton station where the ambush took place.
'Lynch law of the worst kind' - Charlotte Despard condemns British reprisals in Ireland
Dublin, 10 February 1921
English press reports on the situation in Ireland do not reflect the reality on the ground according to Charlotte Despard, who was speaking in Dublin last night at a meeting of the Irish Women's Franchise League (IWFL).
American Committee for relief of Ireland visit Balbriggan
Balbriggan, 15 February 1921
Seven delegates representing the American Committee for Relief in Ireland visited the town of Balbriggan yesterday.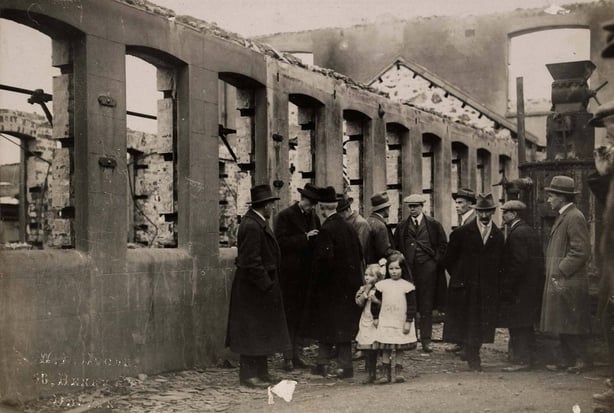 National Library of Ireland, HOG W51
American relief committee visiting Balbriggan.
'Times' criticises British coercion of Ireland
London, 12 February 1921
A sharp critique of British government policy in Ireland has been delivered from an unlikely source – the editorial page of the London Times, owned by Lord Northcliffe, former Director of Propaganda for Lloyd George's government.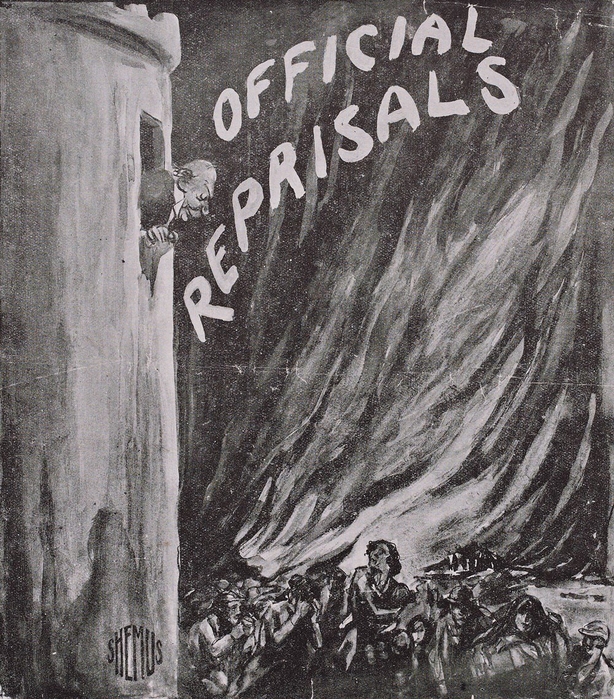 National Library of Ireland, PD 4309 TX 56
Black and white illustration on sheet depicts Hamar Greenwood looking down at the populace from a tower [symbolising Dublin Castle]; the people gathered below appear hungry, cold and ill. They are depicted fleeing from a ball of flame in the background. Caption reads: 'I believe I am the only man in Ireland who enjoys perfect health, no anxiety, and a complete optimism.' - Sir Hamar Greenwood. Part of the Shemus Cartoon Collection.
Arson attacks in Lancashire blamed on Sinn Féiners
Manchester, 14 February 1921
A series of arson attacks in the Lancashire region of England have been attributed to 'Irish irreconcilables'.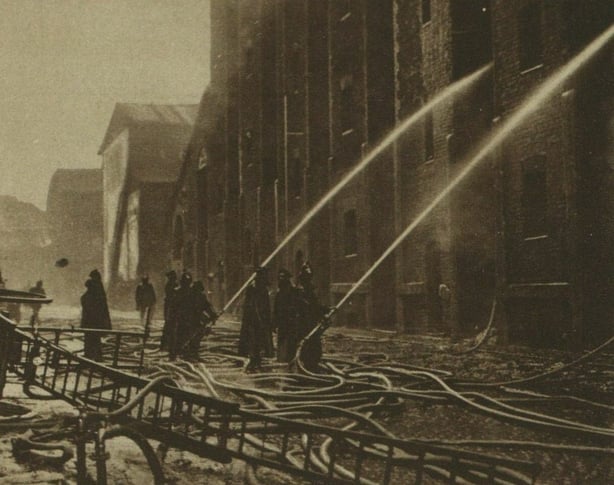 Illustrated London News, 4 December 1920
Firemen trying to put out a fire in Liverpool in December 1920. As in Lancashire, Irish republicans were thought to have been responsible for the blaze.
Are bicycles to be banned in Ireland?
Dublin, 15 February 1921
Dublin Castle has attempted to quash concerns that ownership or use of a bicycle has been banned.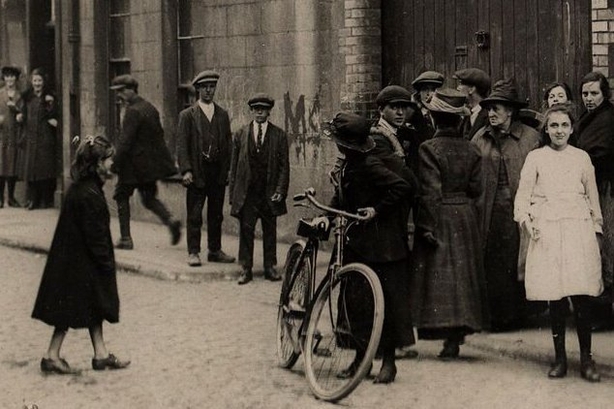 National Library of Ireland, HOGW 127
Woman standing with a bicycle near the spot where Kevin Barry was arrested in September 1920.
Body of 'convicted spy' dumped with note on clothes in Cork
Cork, 15 Feb 1921
The body of a man has been found in a street in Cork with a note tied to him declaring him to be a spy.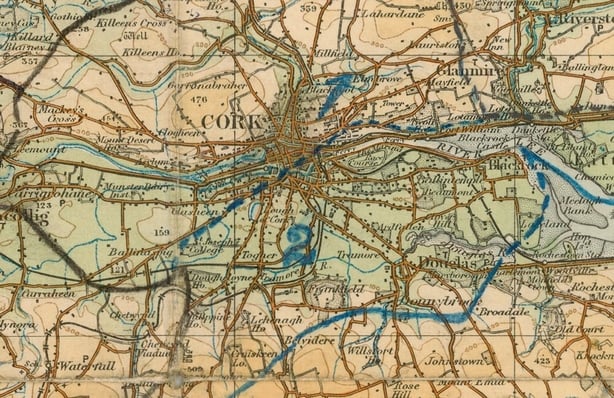 Irish Military Archives, MD43610 Map-01
Map of Cork City. The body was found near Top Tory Lane, on the outskirts of the city.
For more from Century Ireland, visit rte.ie/centuryireland