Edition 199 of Century Ireland with all the news from 100 years ago.
The main stories include:
Pressure builds on Chief Secretary as General Crozier resigns as boss of the Auxies
Dublin, 28 February 1921
General Frank Percy Crozier has resigned his post as Chief of the Auxiliary Division of the Royal Irish Constabulary.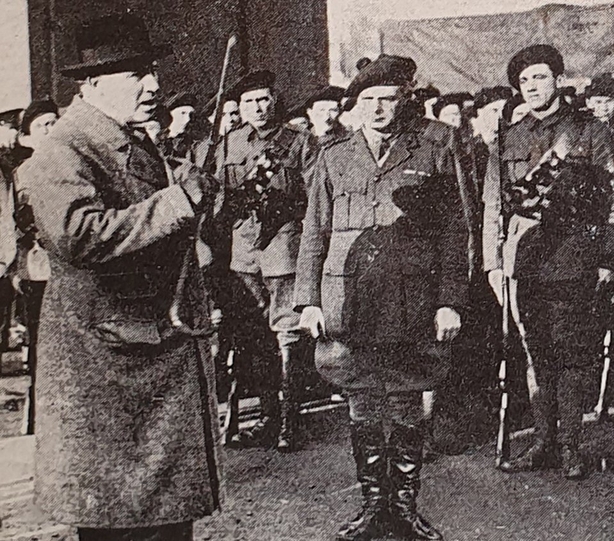 Irish Life, 28 January 1921
Chief Secretary Hamar Greenwood making a speech to the assembled cadets.
Six men executed in Victoria Barracks in Cork City
Cork, 1 March 1921
Six Irishmen have been executed in Victoria Barracks in Cork.
The men, who were shot by firing squad yesterday.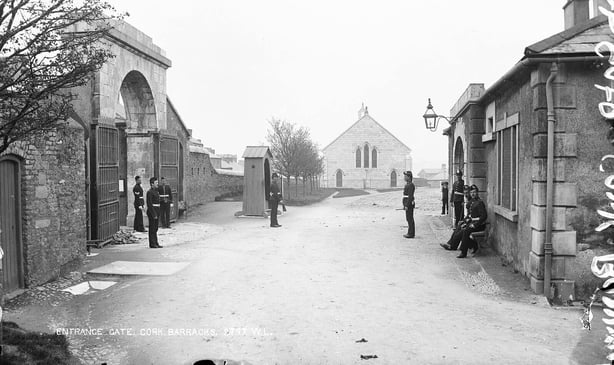 National Library of Ireland, LCAB_02797
Victoria Barracks, in the late 19th century.
Curfew in Dublin to be extended by one hour due to unrest
Dublin, 4 March 1921
From tonight onwards, the curfew hour in Dublin is set to be brought forward by one hour to 9pm.
Limerick in shock after mayor and former mayor murdered
Limerick, 9 March 1921
The city of Limerick is in state of shock in the wake of the murder of its mayor, Alderman George Clancy, and former mayor, Councillor Michael O'Callaghan, in the early hours of 7 March.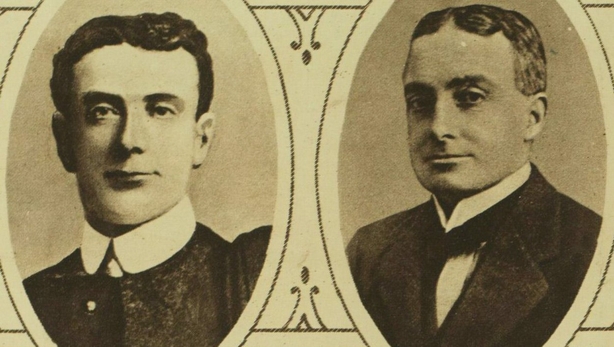 Illustrated London News [London, England], 9 March 1921
George Clancy (L) and Michael O'Callaghan were both murdered in Limerick on 7 March.
Play written by dead hunger striker opens at the Abbey Theatre
Dublin, 25 February 1921
A play entitled 'The Revolutionist' written by the late Lord Mayor of Cork, Terence MacSwiney, debuted at the Abbey Theatre in Dublin last night before a large audience which included his widow, Muriel.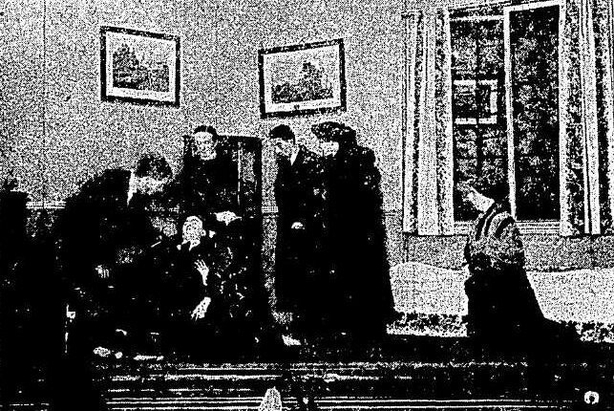 Cork Examiner, 25 February 1921
Scene from The Revolutionist on stage at the Abbey.
IRA ambush party numbering 300 attack police patrol in Macroom
Macroom, 1 March 1921
A police inspector in Macroom Co. Cork has stated that last week's IRA ambush of a party of Auxiliary police is the largest yet to have taken place in Ireland.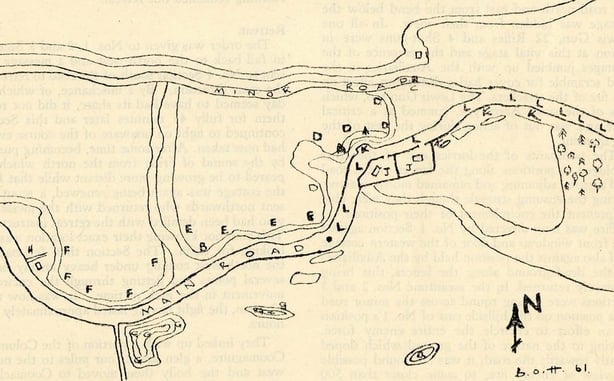 Military Archives Ireland, MA/MSPC/A/1
Sketch map of the ambush location by the Cork Brigade.
Ireland edge Scotland in rugby international at Lansdowne Road
Dublin, 27 February 1921
Ireland defeated Scotland in a rugby international at Lansdowne Road in Dublin yesterday.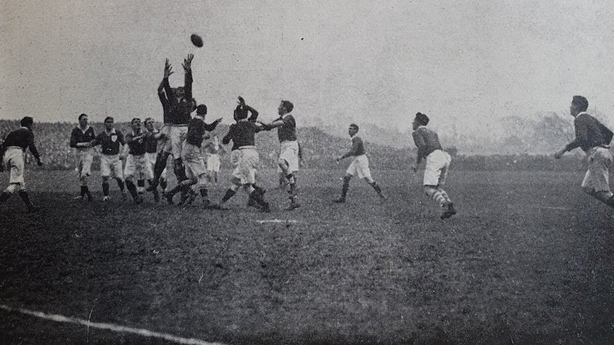 Irish Life, 4 March 1921
The Irish and Scottish rugby teams in a tussle for the ball at the match at Lansdowne Road.
Third anniversary of John Redmond's death marked
Wexford, 8 March 1921
The third anniversary of the death of the former Irish Parliamentary Party leader, John Redmond, has been marked across the country by masses and processions.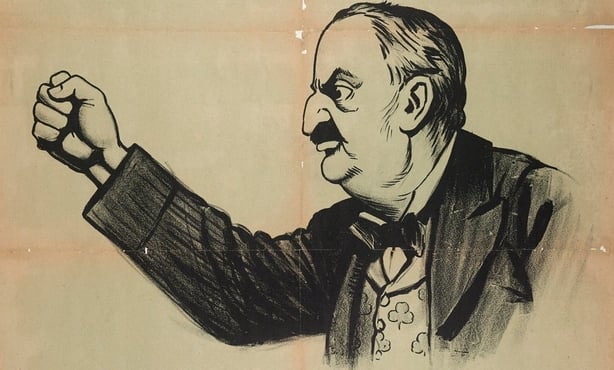 LSE Library
Detail of John Redmond from a political poster.
Warren Harding inaugurated as 29th U.S. President and says he will put America first
Washington D.C., 5 March 1921
At a ceremony in Washington D.C. yesterday, the new president outlined his vision for the United States.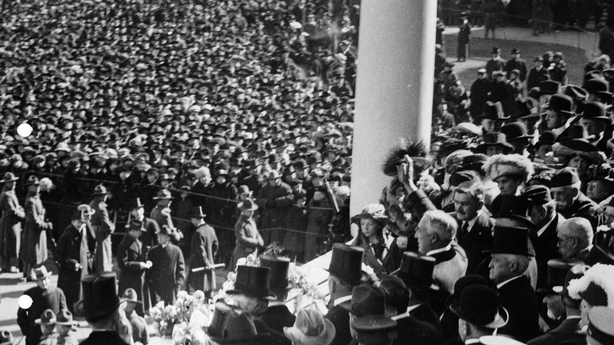 Library of Congress
President Harding waving to crowd, from inaugural stand on east portico of U.S. Capitol, March 4, 1921.
For more from Century Ireland, visit rte.ie/centuryireland