Edition 204 of Century Ireland with all the news from 100 years ago.
The main stories include:
Craig and de Valera hold historic meeting, but Ulster will offer no more concession
Belfast, 9 May 1921
Ulster will make no further concessions to find a solution to the Irish question, James Craig has stated during a speech at a Unionist Party meeting.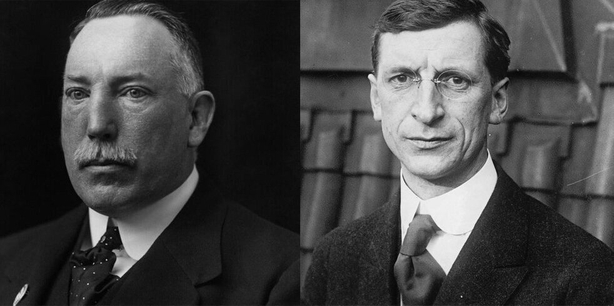 National Portrait Gallery UK and Library of Congress Prints and Photographs Division Washington, D.C. 20540 USA
James Craig (left) and Éamon de Valera (right).
Hopes for peace grow as Lloyd George indicates he'll meet de Valera without preconditions
Cork, 16 May 1921
The British Prime Minister, David Lloyd George, has indicated that he is willing to meet with Sinn Féin president, Éamon de Valera, without any preconditions, adding that it is the only way that a settlement can be reached.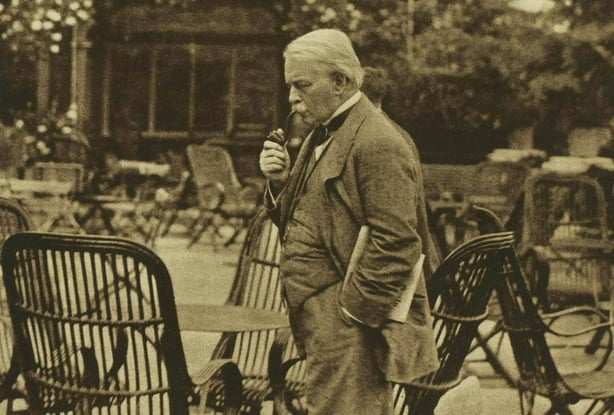 Illustrated London News, 16 April 1921
The British Prime Minister, David Lloyd George.
Nationalists argue against partition on Ulster election platforms as republicans face no opposition in south Derry
17 May 1921
Nationalists and republicans have been making their pitch against partition and the 'policy of dismemberment' in advance of the next week's elections to the new parliaments for the north and south of the island.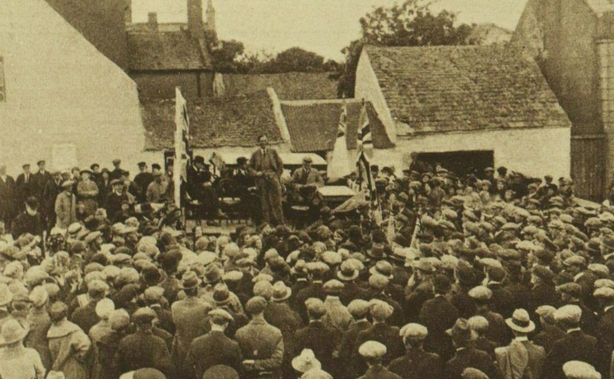 Illustrated London News, 28 May 1921
A unionist rally in Ballywalter.
Archbishop Mannix returns to Australia without being allowed to visit Ireland
London, 17 May 1921
Sinn Féin flags were flown and 'Wrap the Green Flag Round Me' was sung as the Irish-born Archbishop of Melbourne, Daniel Mannix, departed London yesterday morning for Australia.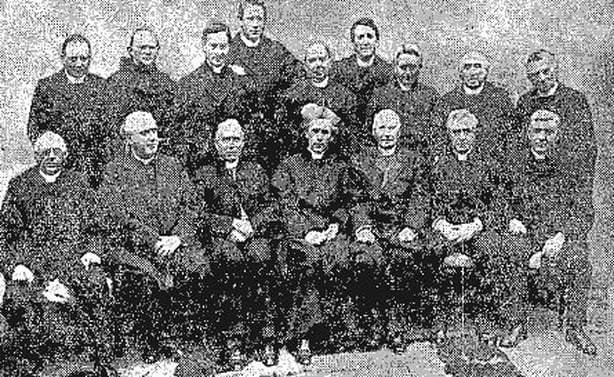 Freeman's Journal, 16 May 1921
Archbishop Mannix, centre, with some of the Irish clergy members who travelled to London for his farewell dinner.
Priest killed at home of TD as woman convicted of sending threatening IRA letters
Cork, 16 May 1921
A Cork priest was shot dead yesterday morning in the home of Sinn Féin TD, Liam de Róiste. Fr Séamus O'Callaghan was staying at the de Róiste's residence in Janemount, Sunday's Well, where it is believed he had been renting a room.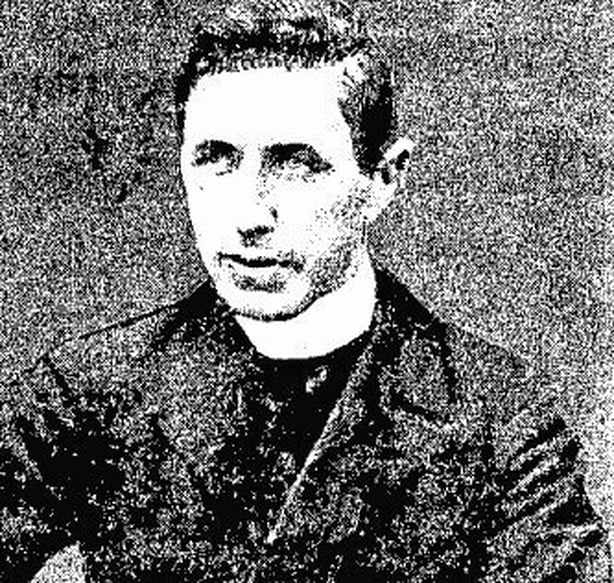 Fr Séamus O'Callaghan Photo: Cork Examiner, 16 May 1921
Unionist newspaper claims that Sinn Féin are in cahoots with the Bolsheviks
Belfast, 9 May 1921
Irish republicans are in cahoots with the Russian Bolsheviks, the Belfast Newsletter has claimed.
British coal strike reaches 40th day – impact on Ireland lessened by access to turf
Glasgow, 11 May 1921
The coal strike in Britain entered its 40th day yesterday and there seems little hope of resolution especially with the decision of the executive of the National Transport Workers' Federation (NTWF) to approve an embargo placed by dockers in Glasgow and other British ports on seaborne coal, which effectively amounts to a ban on foreign coal coming into the country.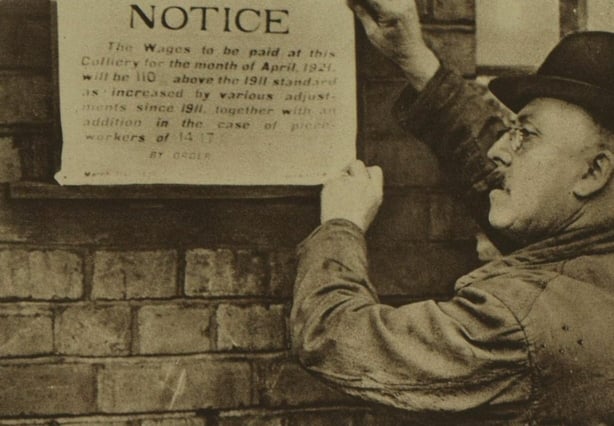 Illustrated London News, 9 April 1921
Putting up a notice at Clifton Colliery in Nottingham.
Poles and Germans clash in Upper Silesia
Warsaw, 18 May 1921
Violence has erupted in Upper Silesia as German troops have clashed with Polish insurgents.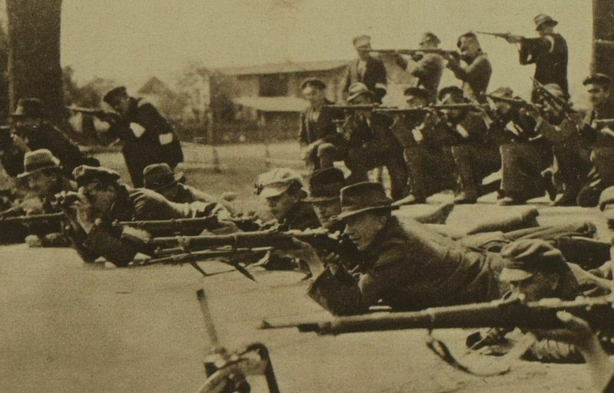 Illustrated London News, 21 May 1921
The Polish insurgents ready for a street attack.
For more from Century Ireland visit rte.ie/centuryireland