Edition 200 of Century Ireland with all the news from 100 years ago.
The main stories include:
City in mourning as six men hanged and buried in Mountjoy
Dublin, 16 March 1921
Six republican prisoners were executed in Mountjoy Gaol on 14 March.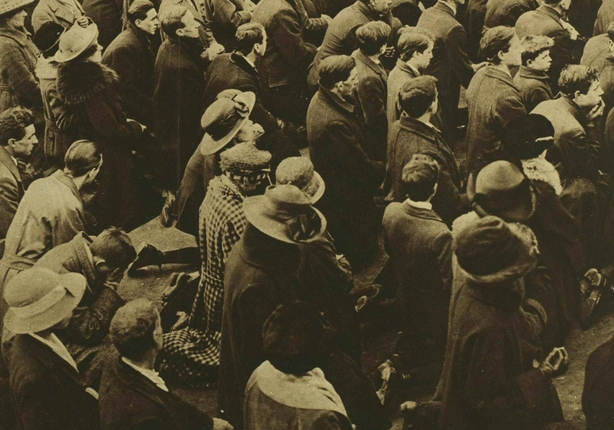 Illustrated London News [London, England], 19 March 1921
Detail of the front cover of the Illustrated London News showing a large crowd praying outside Mountjoy Gaol.
St. Patrick's Day services press the case for peace
Dublin, 18 March 1921
St. Patrick's Day passed quietly in Dublin yesterday.
All government offices and banks were shut and the military were confined to barracks.
Over 2,000 RIC resignations in one year
Allegations against Ulster Constabulary in Newry
Westminster, 18 March 1921
Over 2,000 men have resigned from the Royal Irish Constabulary (RIC) in the last 12 months.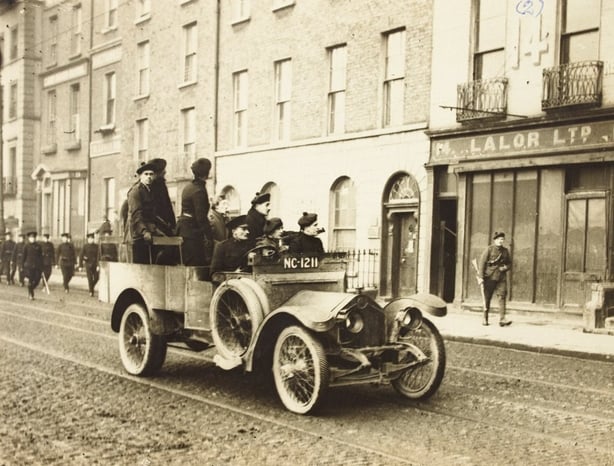 National Library of Ireland, HOG155
A lorry load of Auxiliaries, covered by rifle bearing colleagues, lead the funeral of Major Holmes of the Royal Irish Constabulary in February 1921.
Bishop leads tributes at murdered mayors' funerals
Limerick, 11 March 1921
The funerals of the Mayor of Limerick, Alderman George Clancy, and his predecessor, Councillor Michael O'Callaghan drew large crowds onto the streets of the city yesterday.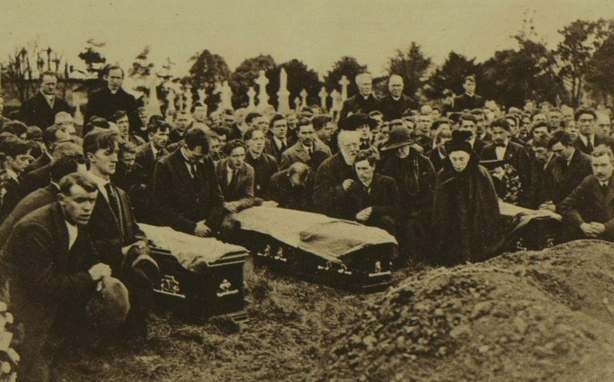 Illustrated London News [London, England], 19 March 1921
Scene by the graves in Limerick.
6 IRA men killed in Leitrim battle
Carrick-on-Shannon, 15 March 1921
Six IRA men were killed by crown forces during an attempted ambush in Co. Leitrim on 11 March.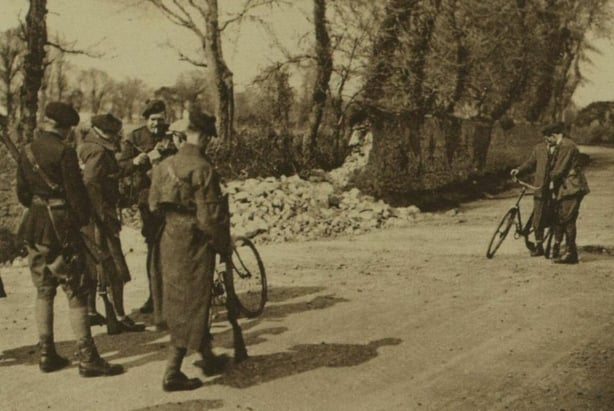 Illustrated London News [London, England], 19 April 1921
Auxiliaries searching a civilian on a bicycle at the site of a foiled ambush.
At least 13 dead in Headford train ambush
Killarney, 22 March 1921
An IRA ambush on a train in Co. Kerry yesterday has left at least 13 people dead.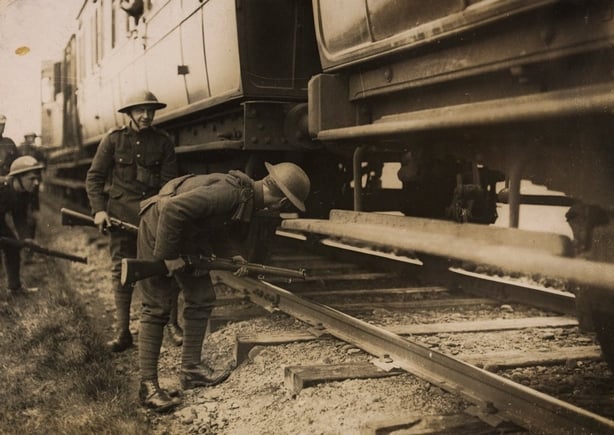 National Library of Ireland, HOGW 112
Soldiers searching trains for 'wanted men' in Co. Kerry in 1921.
Austen Chamberlain succeeds Bonar Law as Tory leader
London, 22 March 1921
Austen Chamberlain has been unanimously elected as the new leader of the Conservative Party in the House of Commons.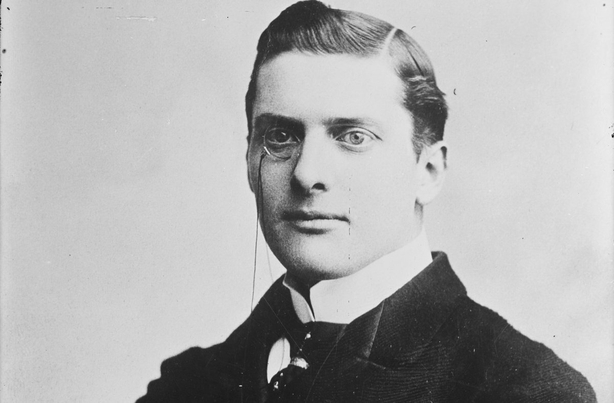 Austen Chamberlain Photo: Library of Congress
Clifden's night of terror follows Mountjoy executions
Clifden, 18 March 1921
The killing of six republican prisoners in Mountjoy Gaol in Dublin, has ignited a wave of violence in Clifden, Co. Galway. One of the men executed was Thomas Whelan, a native of the town.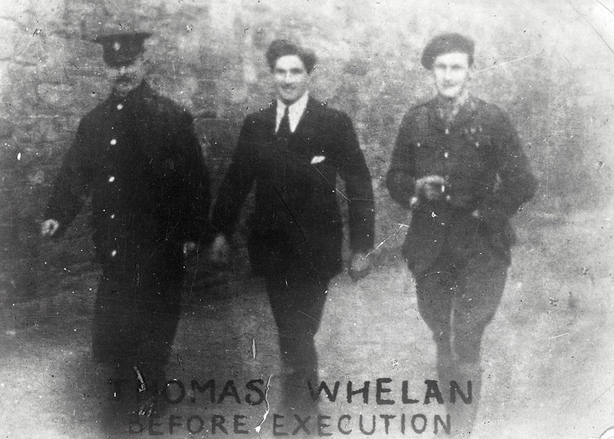 National Library of Ireland
Thomas Whelan, a native of Clifden, before his execution.
Mountjoy - March 14, 1921: a poem by Maeve Cavanagh
Dublin, 14 March 1921
The following poem by Maeve Cavanagh was published this week in the Evening Herald and the Irish Independent.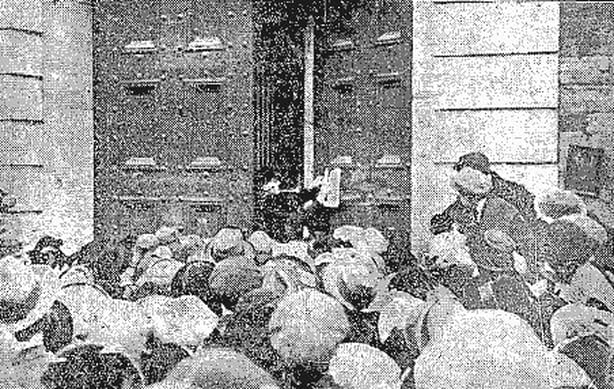 Freeman's Journal 15 March 1921
A prison warden places the official notice of the executions on the door of Mountjoy Gaol.
Spanish Prime Minister assassinated in Madrid
Madrid, 10 March 1921
The Premier of Spain, Eduardo Dato, has been assassinated on the streets of Madrid.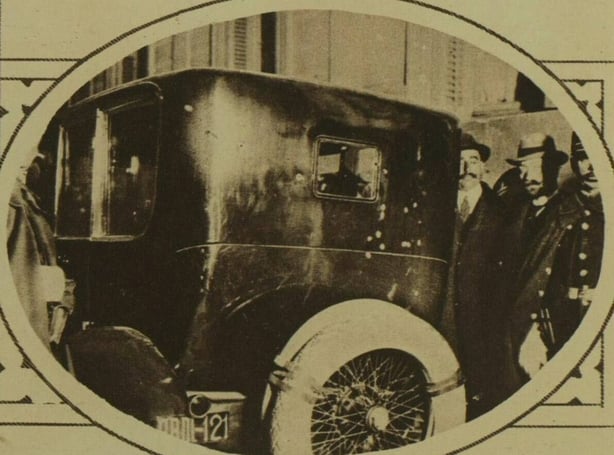 Illustrated London News [London, England], 19 March 1921
The car in which Eduardo Dato was travelling.
For more from Century Ireland visit rte.ie/centuryireland