Edition 201 of Century Ireland with all the news from 100 years ago.
The main stories include:
American report on 'deplorable' Irish conditions places blame on Britain
Washington D.C., 2 April 1921
The summary of an interim report by the American Commission for Relief in Ireland into the prevailing conditions in the country has been published.
Appointment of catholic Lord Lieutenant is met with Irish scepticism
Westminster, 5 April 1921
With Sir John French set to vacate the office of the Lord Lieutenant, Lord Edmund Talbot has been named as his replacement.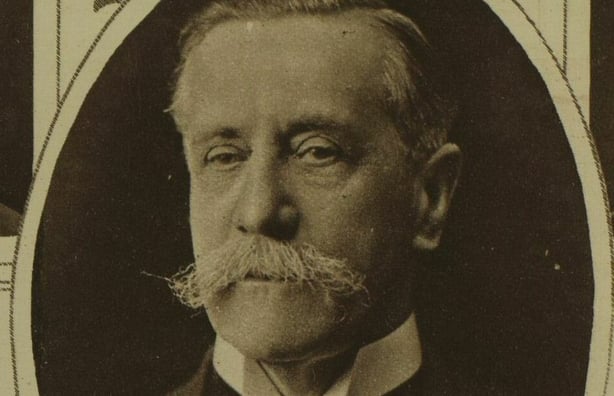 Lord Edmund Talbot - Illustrated London News [London, England], 9 April 1921
De Valera: Ireland desires peace, but partition can't be basis of settlement
Dublin, 1 April 1921
David Lloyd George can have peace with Ireland tomorrow if he wants it, Éamon de Valera said in a statement delivered to press representatives yesterday.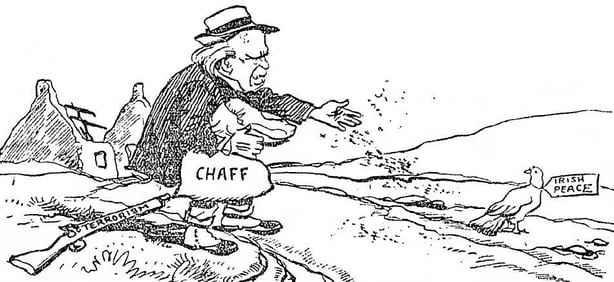 Sunday Independent, 27 March 1921
Cartoon on Lloyd George's attitude towards peace.
Irish Labour announces plan to tackle 'evil' of unemployment and poverty
Dublin, 6 April 1921
The Irish Labour Party has published a 20 point manifesto, dated Easter 1921, aimed at tackling what it has termed as the 'evil' of unemployment and poverty.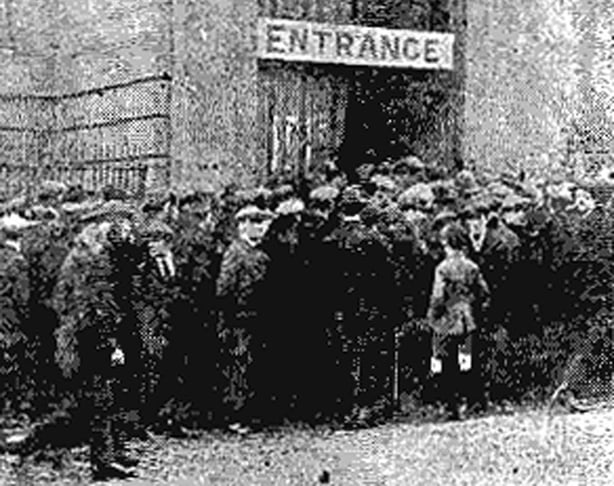 Freeman's Journal, 8 January 1921
A group of unemployed people gathered outside the offices of the Ministry of Labour at the Rotunda in Dublin.
10 years penal servitude for Sligo nurse, Linda Kearns
Belfast, 1 April 1921
A court martial in Belfast sentenced a Sligo-based nurse, Linda Kearns, to 10 years penal servitude this week.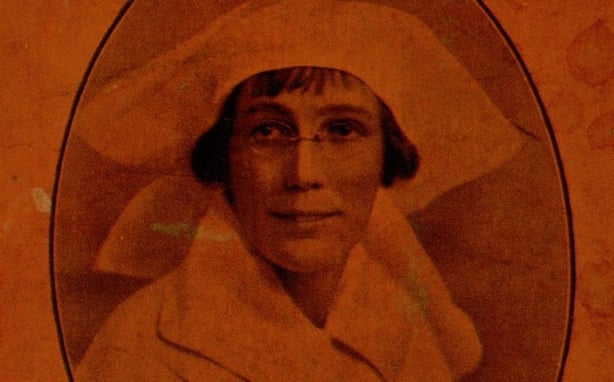 Digital Library@Villanova University
Cover of Linda Kearns' book 'In times of peril: leaves from the diary of Nurse Linda Kearns from Easter week, 1916, to Mountjoy, 1921'.
Escalation of coal crisis and what it means for Irish independence
London, 4 April 1921
Striking coal miners in Britain have been accused of trying to intimidate the government by Sir Robert Horne, President of the Board of Trade.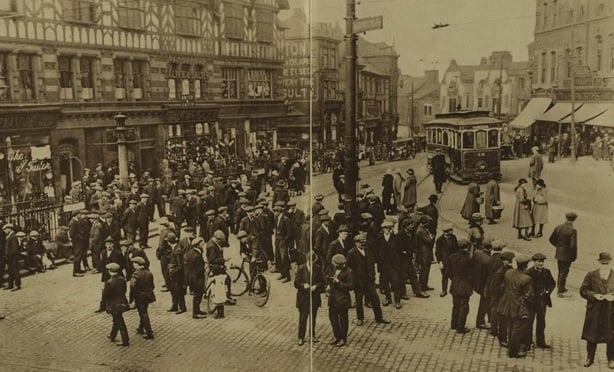 Illustrated London News, 9 April 1921
Wigan miners on strike.
Funeral held for six men killed by police in Cork gunfight
Cork, 28 March 1921
The funeral took place in Cork yesterday of six young men killed at the Kerry Pike last week.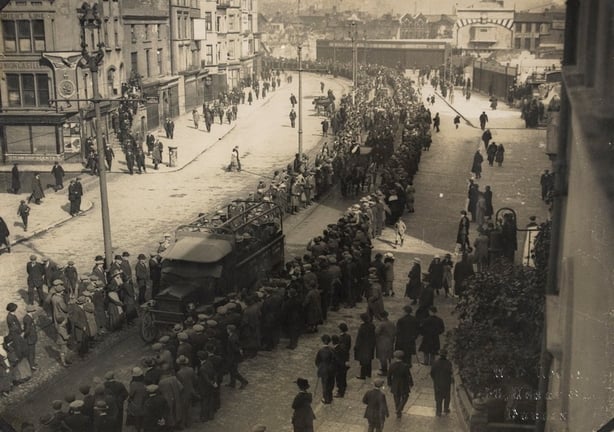 National Library of Ireland, HOGW 82
The funeral procession for the six men killed in Kerry Pike.
Teaching of Irish hampered by lack of Irish-speaking teachers
Dublin, 31 March 1921
Bilingualism is neither sustainable nor desirable, the annual Congress of the Irish National Teachers' Organisation (INTO) has been told.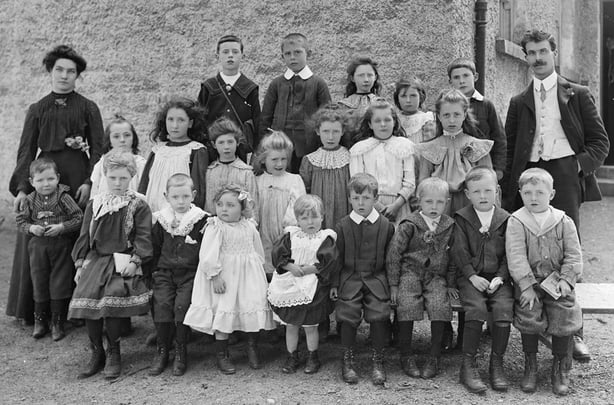 Public Record Office of Northern Ireland, D2886/SCH/UNK/002
A group of students at their school in Armagh c.1910
For more from Century Ireland visit rte.ie/centuryireland