Edition 207 of Century Ireland with all the news from 100 years ago.
The main stories include:
Short royal visit marks formal opening of new northern parliament in Belfast
Belfast, 23 June 1921
There were spectacular scenes of pomp and celebration in Belfast yesterday as King George V formally opened the new Parliament of Northern Ireland, which was established under the terms of the Government of Ireland Act, 1920.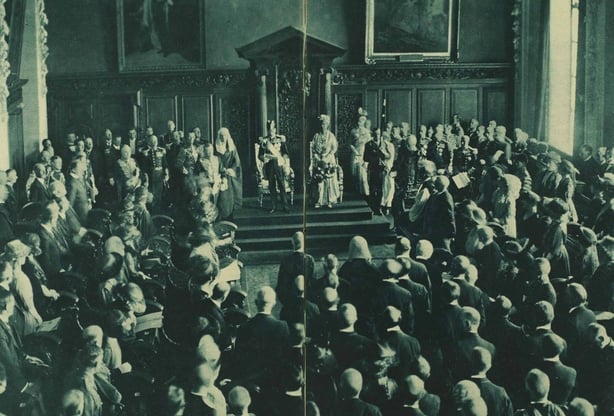 The king making his speech Photo: Illustrated London News [London, England], 2 July 1921
The King's Belfast Speech in Belfast
His Majesty, King George's Message to both Houses of the Parliament of Northern Ireland given in person at Belfast on 22 June 1921:
Members of the Senate and of the House of Commons
For all who love Ireland, as I do with all my heart, this is a profoundly moving occasion in Irish history....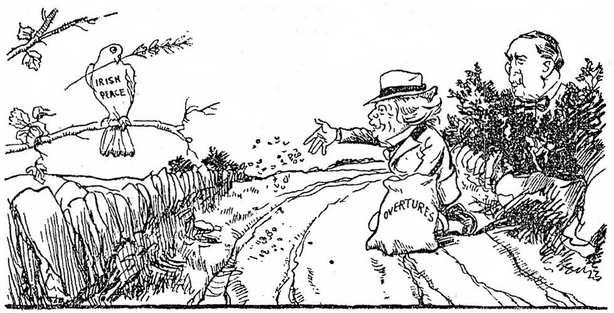 Sunday Independent, 3 July 1921
Cartoon showing Lloyd George making peace overtures.
Lloyd George invites Craig and de Valera to attend conference in London
London, 29 June 1921
The British Prime Minister, David Lloyd George has extended an offer to James Craig and Éamon de Valera to travel to London for a conference with the purpose of 'exploring to the utmost the possibility of a settlement' of the Irish question.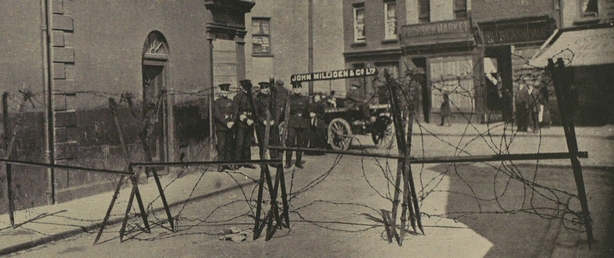 Illustrated London News [London, England], 4 July 1920
Scene in Belfast in September 1920 due to violence in the city.
Plight of Catholics in Belfast 'intolerable' as more families forced from their homes
Belfast, 20 June 1921
Joseph MacRory, Catholic Bishop of Down and Connor has called the plight of Catholics in the city of Belfast as 'simply intolerable', as a further 150 Catholic families have been forced out of their Belfast homes in recent days.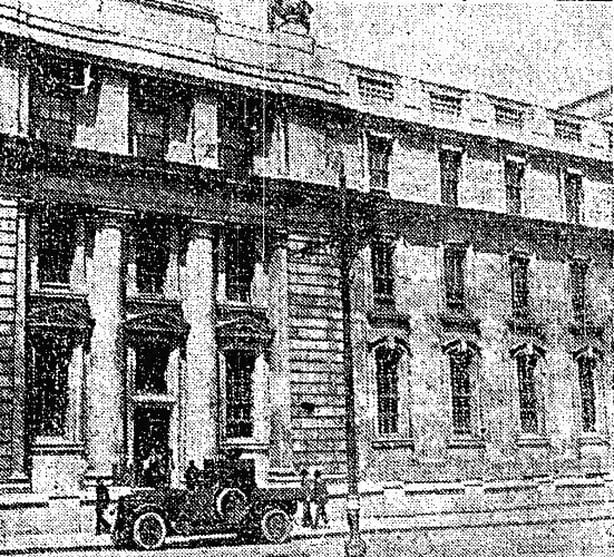 Irish Independent, 28 June 1921
The Council Chamber of the Department of Agriculture and Technical Instruction on Upper Merrion Street in Dublin where the parliament met.
'Farce' of southern parliament opens in Dublin
Dublin, 29 June 1921
The two houses of the new Parliament of Southern Ireland opened in Dublin yesterday with none of the fanfare of its Belfast counterpart.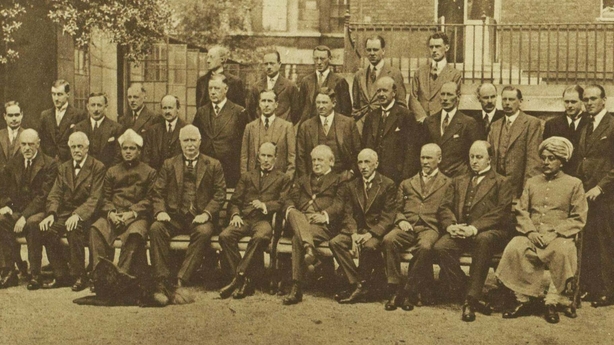 Members of the Imperial Conference Photo: Illustrated London News, 9 July 1921
Dominion leaders gather at Imperial Conference in London
London, 21 June 1921
An Imperial Conference, hosted by the Prime Minister David Lloyd George and attended by representatives of the dominions of the British Empire, has opened in London.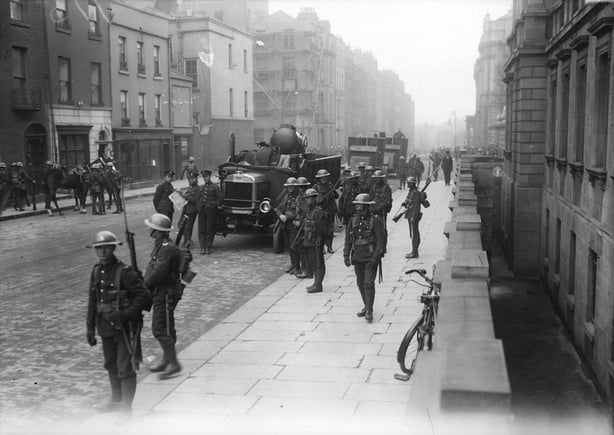 British army on Kildare Street in Dublin in 1921 Photo: RTÉ Archives, 0505/030
500 members of crown forces killed in last 18 months
Dublin, 18 June 1921
New figures published by Dublin Castle indicate that over 500 members of the crown forces have been killed in Ireland in the last 18 months.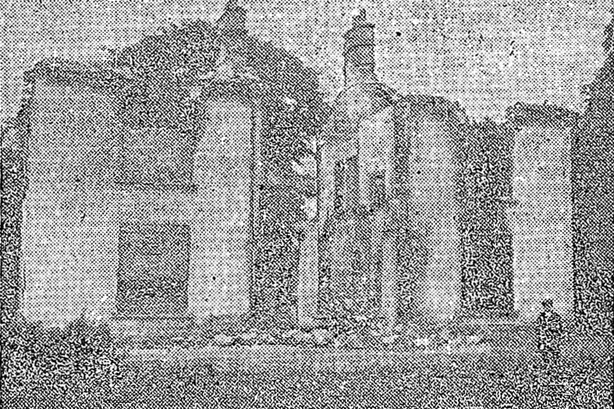 Irish Independent, 16 June 1921
The ruins of Brackley House, Co. Cavan, where James Finlay was killed.
Ireland's 'big houses' destroyed in a series of IRA attacks
Cork, 16 June 1921
Many of Ireland's finest mansions have been destroyed by fire in attacks by the IRA.
The burnings have taken place in recent days across the country and have resulted in at least one death.
For more from Century Ireland, visit rte.ie/centuryireland