Edition 209 of Century Ireland with all the news from 100 years ago.
The main stories include:
Irish delegation return from London but no basis for formal negotiations yet reached
Dublin, 23 July 1921
The Irish delegation has returned to Dublin from London where it has been meeting with the British Prime Minister, David Lloyd George.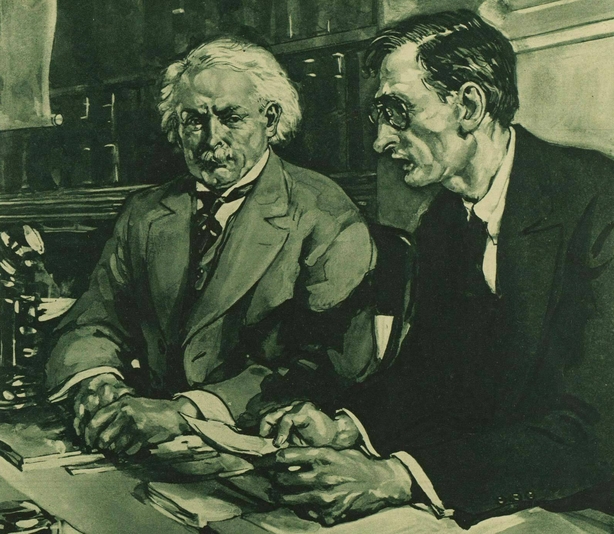 Illustrated London News, 23 July 1921
Lloyd George meeting with Éamon de Valera.
Truce holds as IRA and British Military monitor activities
Dublin, 20 July 1921
The truce in military operations that came into effect at noon on 11 July continues to be observed. In a recent statement, Dublin Castle has claimed that it has not received any report of disturbances in relation to the conduct of the truce.
No truce in Belfast as 22 killed in a week
Belfast, 19 July 1921
The condition of Belfast is reported to be improving following a week of rioting and violence that left 22 people dead.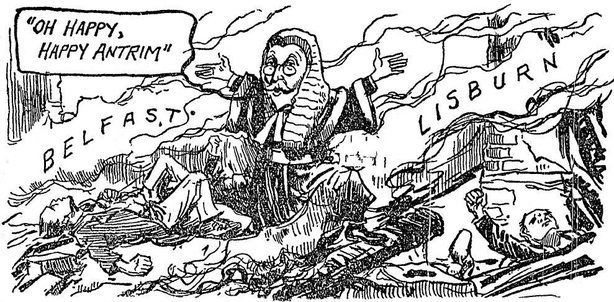 Sunday Independent, 24 July 1921
Despite the recent violence and deaths in Belfast in recent weeks, Mr Justice Samuels declared Antrim to be a 'happy' and 'crimeless' community.
Kidnappers release Lord Bandon unharmed
Bandon, 14 July 1921
Lord Bandon, who was abducted from his home on 21 June, was released unharmed on 12 July.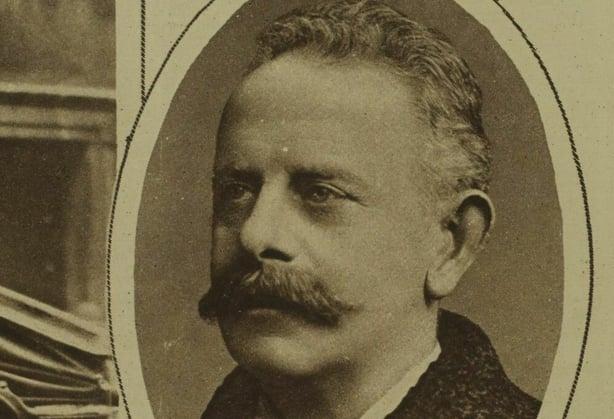 Lord Bandon Photo: Illustrated London News, 2 July 1921
Southern parliament adjourns indefinitely after only six minutes of second session
Dublin, 14 July 1921
The second session of the Parliament of Southern Ireland sat for only six minutes yesterday before adjourning indefinitely.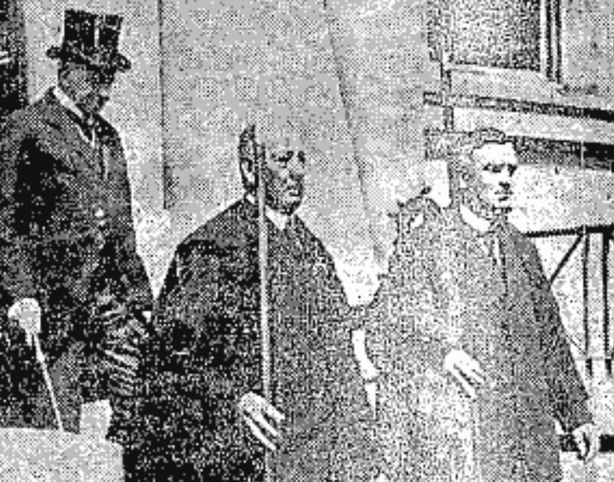 Freeman's Journal, 14 July 1921
Sir John Ross, the Lord Chancellor of Ireland, in the top hat, leaving the second, and possibly final, sitting of the Parliament of Southern Ireland.
Rain brings relief to drought-ridden Ireland
Nenagh, 16 July 1921
Seldom has the arrival of rain been so welcomed as it has been in recent days. Rain was reported throughout the country bringing relief to farmers and raising hopes that the prolonged period of drought might be coming to an end.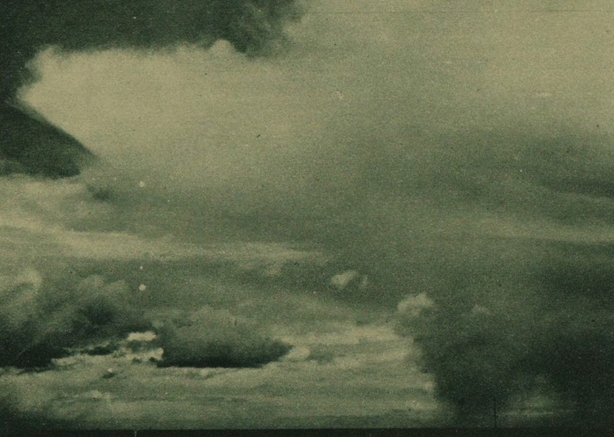 Illustrated London News, 23 July 1921
A nimbus cloud, which, according to the Illustrated London News, is the 'bringer of rain'.
25,000 march in New York Irish demonstration on Independence Day [Fourth of July]
New York, 20 July 1921
Earlier this month, on 4 July, 25,000 people marched in an Irish parade which was organised to 'keep alive the spirit of 1776'.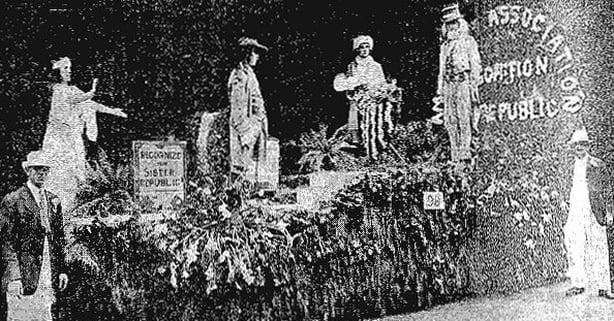 Freeman's Journal, 20 July 1921
Float from an AARIR demonstration in Portland, Oregon
Uproar in Manchester Court as 16 Irishmen sentenced to penal servitude
Manchester, 16 July 1921
There were scenes of angry shouting and disorder in a Manchester Court yesterday as lengthy sentences were being delivered to 16 Irishmen who were previously found guilty of the charge of treason felony.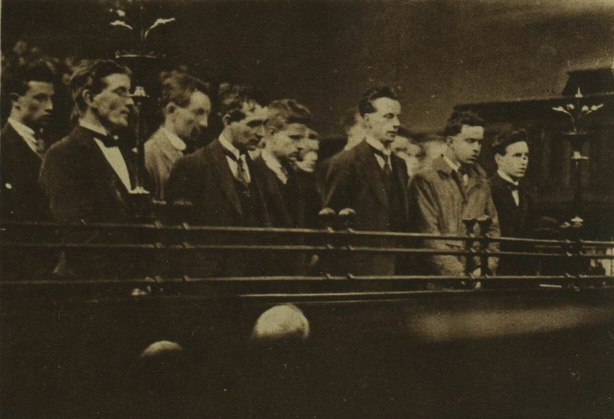 Irishmen in the dock in Manchester Photo: Illustrated London News
Mystery of Dublin's real life cowboy revealed
Dublin, 25 July 1921
The mysterious figure who has been riding a horse through the streets of Dublin in full cowboy dress has been identified. He goes by the name of 'Tip', or Liam de Búrca to his Dublin friends, and is a recently returned emigrant from Wyoming in the United States.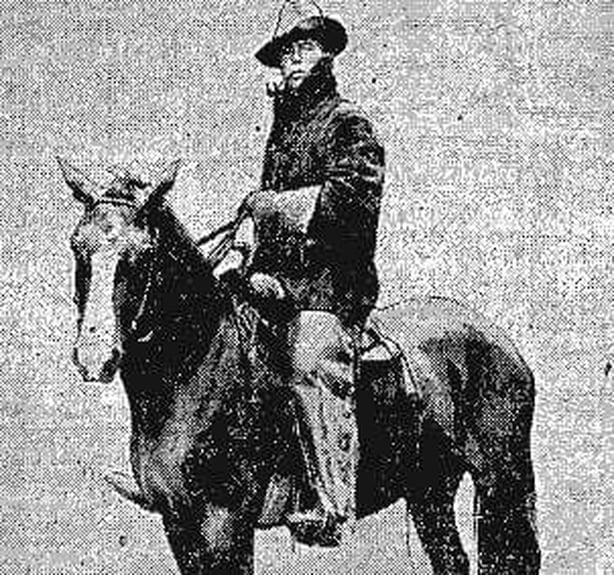 Freeman's Journal, 25 July 1921
The mysterious cowboy, later identified as Liam de Búrca.

For more from Century Ireland, visit rte.ie/centuryireland