A look back at the The Irish Press as the newspaper faces closure after fifty nine years in business.
The Irish Press newspaper was first published on 5 September 1931 with the lead story about flood damage in Dublin.
The paper promised to be the voice of the Irish people.
From the beginning, the newspaper had strong associations with the Fianna Fáil party and Irish political life. The Irish Press was founded by Éamon de Valera who became the paper's first managing director. Other employees from political life through the years included Erskine Childers, Sean Lemass, Cearbhall Ó Dálaigh and Seán MacBride.
In 1932, the paper was instrumental in the downfall of William Cosgrave's Cumann na Gael government making way for Fianna Fáil to take power for the first time.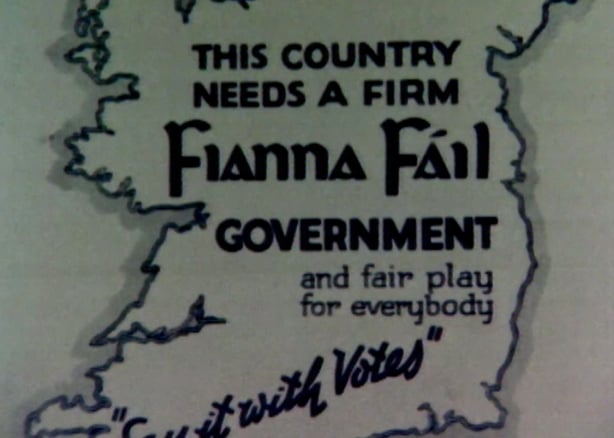 The Irish Press, 1932
The Irish Press went from strength to strength and by 1949 The Sunday Press was Ireland's best selling newspaper. However, since the early 1960s, The Irish Press has been losing readers to its rival newspapers.
In 1985, there was a two month lockout in a dispute over new technology. The following year the paper went tabloid in an effort to inject new life. Editor Tim Pat Coogan was not happy about the move to a tabloid format and resigned. Sales of the paper improved for a while but not for long. A continuing decline in sales led to redundancies and changes in work practices resulting in disputes with trade unions.
American publisher Ralph Ingersoll bought a fifty per cent stake in the business with plans to invest in the company. These plans included redundancies and once again management and unions were at loggerheads.
After fifty nine years in business, this weekend may see the presses rolling for the last time.
An RTÉ News report broadcast on 20 July 1990. The reporter is John Murray.