Once the most popular paper in the country, after 64 years in print The Irish Press newspaper is no more.
The Irish Press published its last issue on 25 May 1995. Once part of Ireland's most popular chain of newspapers, circulation had fallen to just 38,000 a day, half of its 1989 figure. The Irish Press was founded by Éamon de Valera and first published on 5 September 1931.
Work at the newspaper came to a standstill when staff heard that management had dismissed business editor Colm Rapple for writing what they regarded as a disloyal article in The Irish Times. Attempts to mediate ran into the night as staff waited to see how management would respond. Earlier that day, the newspaper suffered a double blow, when the Supreme Court overturned a High Court order that American businessman Ralph Ingersoll pay The Irish Press group £6 million in damages. The financially precarious newspaper group would now have to pay Ingersoll £4 million.
In this 'Prime Time' report, Ursula Halligan visits The Irish Press offices as it becomes less and less likely that a new issue will be printed the following day.
Once required reading by all loyal Fianna Fáil supporters.
A 'Prime Time' report from 25 May 1995.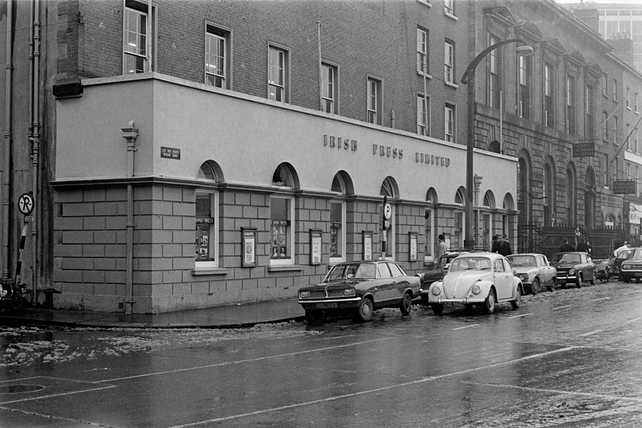 The Irish Press Offices (1968)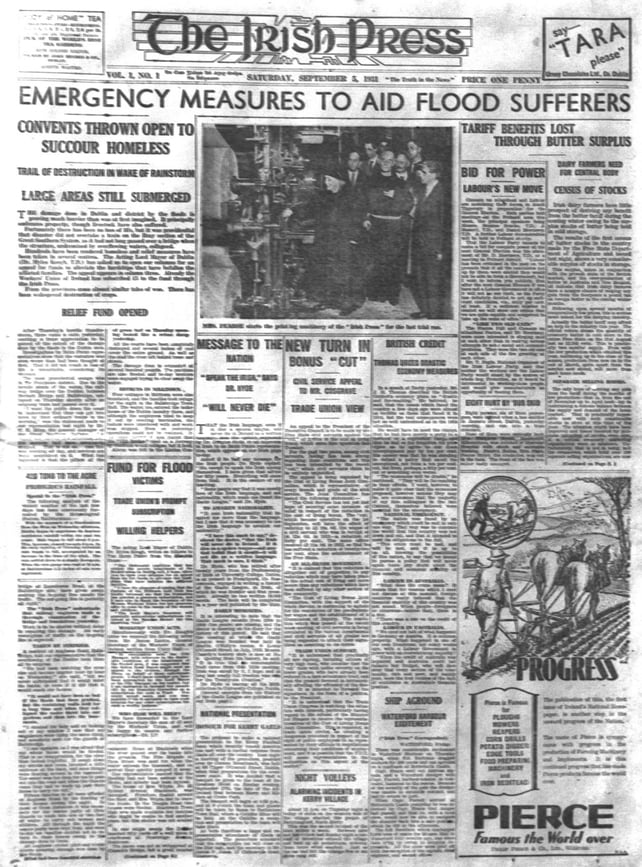 Page one of the first Irish Press (1931)