The Irish Press newspaper celebrates fifty years in production.
The Irish Press Editor Tim Pat Coogan and Controlling Director Major Vivion de Valera are in the control room of the newspaper to set the printing machines in motion. As the newspapers come off the press they inspect the special anniversary edition.
To the next 50 years.
While it may be a time for celebration, work at the newspaper carries on as normal.
An RTÉ News report broadcast on 5 September 1981.
The Irish Press was founded by Éamon de Valera and first published on 5 September 1931.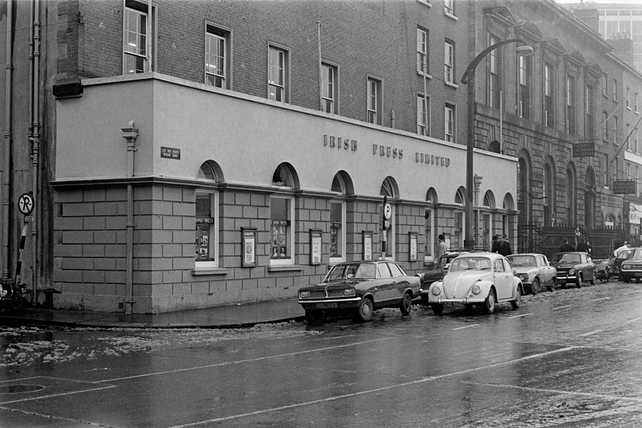 The Irish Press Offices (1968)