The Irish Press is the first daily newspaper in Ireland to be printed in tabloid format but readers given assurance that content will remain consistent.
Founded by Eamon de Valera nearly 57 years ago, the Irish Press bid goodbye to the broadsheet last Friday night. Dr Eamon de Valera, the founder's grandson, presided over this historic occasion, a radical move which some say is necessary to ensure the newspaper's survival.
Editor Hugh Lambert is confident that the new format will be accepted by even the most traditional of Irish Press readers,
It's going to be a newspaper as it has always been, news is going to be the dominant feature of the paper. Sport is going to be still a key element in it. We are going tabloid, but we are not throwing out any of the standards that have always applied down here in Burgh Quay.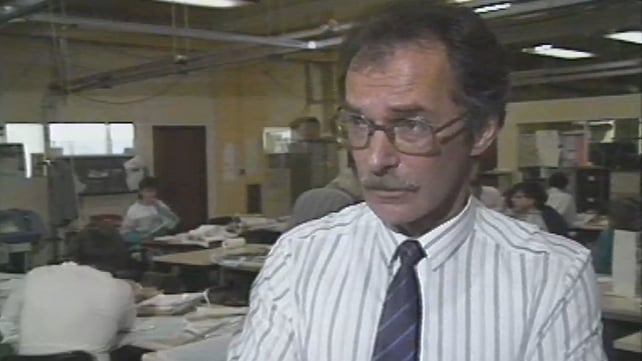 Editor of the Irish Press Hugh Lambert (1988)
An RTÉ News report broadcast on 10 April 1988. The reporter is Charlie Bird.