The Irish Press Group on Burgh Quay in Dublin was in the throes of upheaval in 1985.
The discarding of old technology for new proved problematic for the Irish Press newspaper, with management planning the cessation of hot metal printing production in place of the new technology offered by computerised type setting.
Plans were afoot for 850 workers to be locked out without pay at the Irish Press Group the following Monday.
The previous week the Irish Press Group had told employees not to report to work unless the Irish Print Union could agree a switch to new technology. Unions had intervened over issues surrounding the implementation of the new technology and how it would impact on employees at the newspaper group.
Editor of the Sunday Press Vincent Jennings spoke to Mary Fanning about the long term implications if workers rejected a management package. He also commented on the potential for new technology to contribute to a thriving newspaper industry.
An RTÉ News report by Mary Fanning broadcast on 18 May 1985.
Ten years later the final issue of the Irish Press and Evening Press were published on 25 May 1995.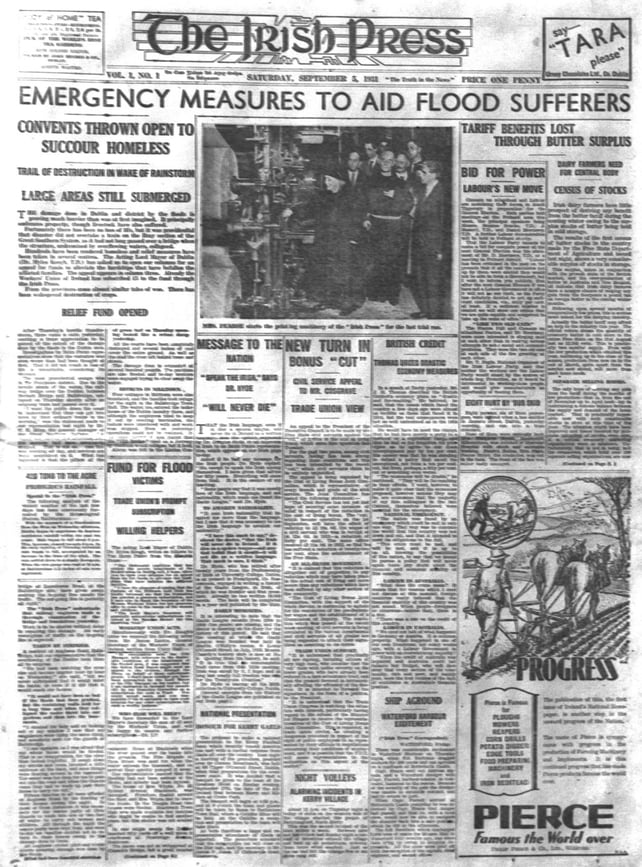 Page one of the first Irish Press (1931)