Micheál MacLiammóir recalls Erskine Childers as a born politician with a great interest in the arts and a passion for poetry.
President Erskine Childers died on 17 November 1974. In the days following his death, tributes were paid to the fourth President of Ireland and former Fianna Fáil politician.
Actor and founder of the Gate Theatre Micheál MacLiammóir recalls the "intense seriousness" of Erskine Childers.
I think Erskine did exactly what God, nature, whatever you like to call it meant him to do. I think he was a born politician.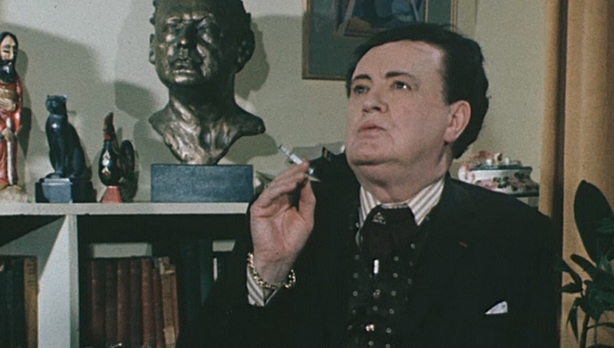 Micheál MacLiammóir
Micheál MacLiammóir believes that Erskine Childers was a born politician but that his deepest interest in life was poetry and the arts.
Erskine Childers was born in London in 1905 to a protestant family and it was only after World War I that they moved to Ireland. Micheál MacLiammóir believes that his culture and manner was more English than Irish.
He was essentially an expression of cheerfulness, of optimism, of hopefulness.
This episode of 'Seven Days' was broadcast on 19 November 1974. The reporter is Patrick Gallagher.