President Erskine Childers was the fourth President of Ireland for just over a year.
He was born in London in 1905, the son of patriot and author Robert Erskine Childers, who was behind the Asgard gun-running in 1914. Childers junior followed in his father's republican footsteps. He was first elected to the Dáil as a Fianna Fáil TD for Athlone-Longford in 1938 and held several ministerial offices. He was Minister for Posts and Telegraphs (1951-54) and oversaw the liberalisation of Radio Éireann in 1960. He served as Minister for Lands (1957), Minister for Transport and Power (1959-69) and Tánaiste and Minister for Health (1969-73). President Childers died in Dublin on 17 November 1974.
John Bowman profiled Childers shortly after his election as president in 1973. In this extract, Childers says politics is like a garden to cultivate. Michael McInerney, political correspondent of the 'Irish Times' gives his impressions of the new president. His wife Rita Childers talks about his love of books.
An 'Opinion' feature from 31 May 1973.
The image above shows Erskine and Rita Childers during his presidential inauguration on 25 June 1973.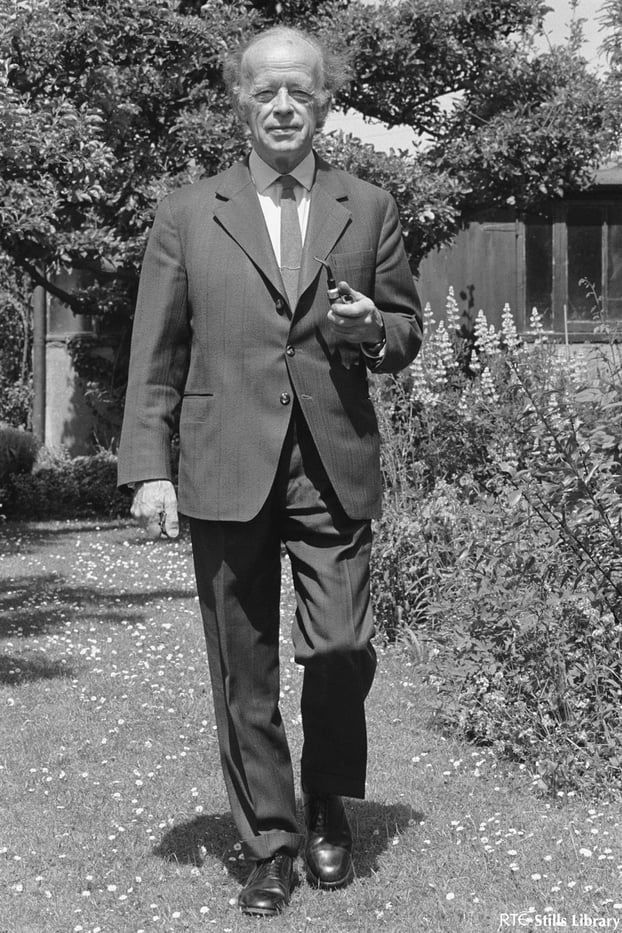 Erskine Childers in his garden in Dublin in June 1973.