Darts champion and London showman Joe Hitchcock puts on an exhibition of his skills.
Joe's skills however are not confined to conventional darts. His 'Six Inch Nail Act' is not for the faint hearted. During his exhibition he throws nails and darts and successfully targets a cigarette sticking out of a volunteer's ear and a button on another's tongue. This report also shows Joe being fitted with a blindfold for another trick. While Joe may be 'The Demon of the Dartboard' demonstrating great skill and accuracy, his volunteers demonstrate immense bravery.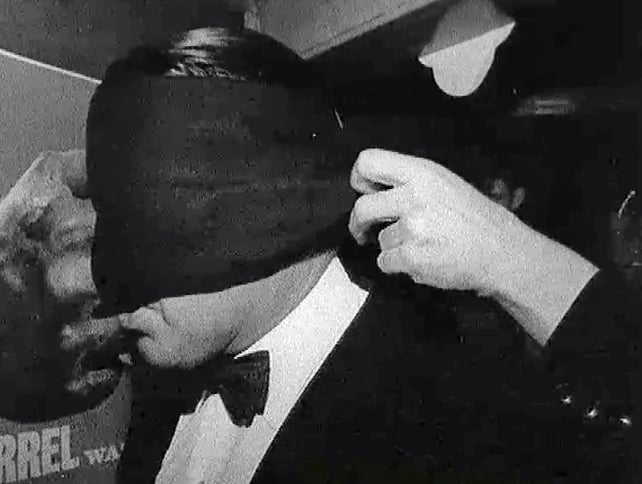 Joe Hitchcock (1966)
Joe Hitchcock was one of the first sponsored darts throwers and toured the pubs of the UK and Ireland demonstrating his daring skills. Joe was also captain of the St Dunstan Four.
This footage shows Joe performing in Dundalk County Louth.
An RTÉ News report broadcast on 20 May 1966. This report is mute.