Following the destruction of the Nelson Pillar in Dublin the head of the admiral disappeared before appearing on stage with the Dubliners. So who has the head?
On 8 March 1966 the Nelson Pillar on Dublin's O'Connell Street was blown up. The admiral's head had been put into storage by Dublin Corporation following the bombing and a week later disappeared.
Since it went missing the head has been exhibited for a fee at the oddest places. From being photographed on Killiney Strand to appearing on stage at the The Gate Theatre with musicians The Dubliners.
London antique dealer Bennie Grey would like to have the head for his 'Antiques Supermarket' in London. He also feels that,
When it goes on show it will give the people of London the opportunity to pay homage to a beautiful piece of anarchy.
Grey describes the difficulty he has had in contacting those who have acquired the head.
Ronnie Drew and Ciarán Bourke of The Dubliners explain how Nelson's head ended up on stage with them at The Gate Theatre, as a gimmick to help to promote their new record.
Commenting on the audience reaction to the head appearing on stage Ronnie Drew says
Luke gave it a kick and it didn't fall over so I think then really they believed it was the real thing.
Since the appearance of Nelson's head on stage, The Dubliners have acquired their own papier mâché version for their shows..
Finally, we meet the young men who took the statue's head from the corporation store on Ardee Street. Not keen on revealing their names or faces, they appear masked in the report. They reveal that they are students at the National College of Art, who have "liberated" the head to gain publicity for their cause. Their cause being to pay off a long-running debt. Any additional funds raised will be given to charity.
We've borrowed the head. We're going to use it for publicity. As soon as we've used it for publicity, we'll let them have it back.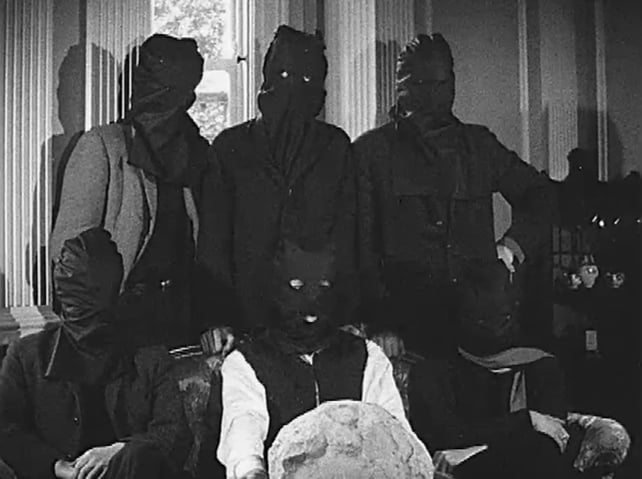 Students Responsible For "Liberating" Nelson's Head
The students hope to gain publicity for their Arts Ball, which is one of their biggest fund-raisers.
When asked how they acquired Nelson's head, they answered
"No comment".
A Newsbeat report broadcast on 14 April 1966. The reporter is Cathal O'Shannon.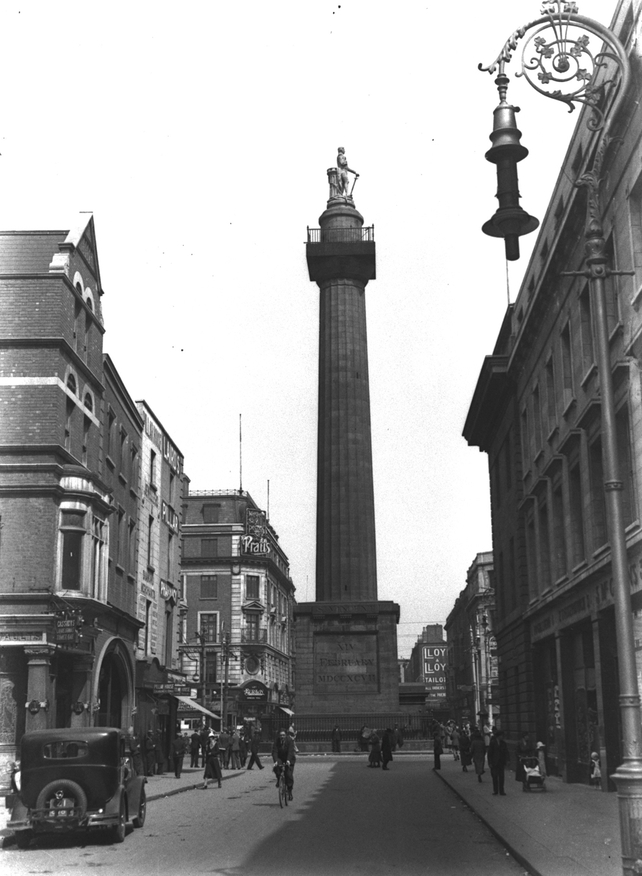 Nelson Pillar (date unknown), Cashman Collection