A flashback to the 1960s fashion of the mini-skirt.
As the 1960s came to an end 'Newsbeat' took a look at the fashion of the previous decade and more specifically the mini-skirt.
The programme showed footage of legs and knees and was accompanied by a song about knees.
I like knees with my tea. I like them in the morning too. Everyone agrees there's nothing like knees and they look best on you.
This episode of 'Newsbeat' was broadcast on 10 April 1970.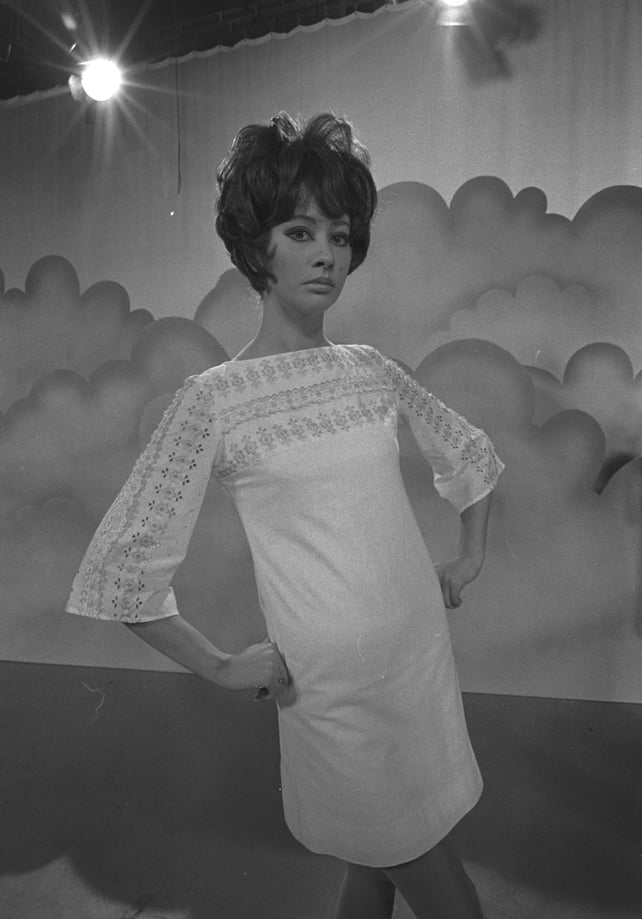 Ann Davis in 'Eurofashion '68' Shoot (1968)