The search is on for a young Irish designer to represent Ireland in a European fashion competition.
On 5 January 1969, two days before the competition took place, RTÉ Photographers Peter Dorney and Eddie McEvoy were at the Shelbourne Hotel to photograph some of the outfits.
The competition to find the Irish designer of the year took place in the ballroom of the Shelbourne Hotel in Dublin on 7 January 1969. The winner would go on to represent Ireland in Helsinki in the 'Eurofashion' competition on 5 March.
The young ambassador for Irish fashion received the Creation Trophy for designer of the year and a scholarship from Córas Tráchtála worth £1,000 to fund further education in fashion. All the designers were under 21 years of age and did not already have a career in the professional fashion world. Each designer submitted outfits for beachwear, evening wear and day wear.
The finalists included Denise Ryan, Evanna O'Boyle, Colette Dowling, Jean Smith, Mary Naughton, Naome Goad, Alison Wine, and the only male contestant Pierce Casey. The eight models were Brenda McManus, Ann Davis, Liz Willoughby, Vera Hempenstall, Mia, Lousie Mansfield, Anne Marie Berkley, and Pam Conway. Judges included magazine editor Nuala MacLaughlin, fashion consultant Leonara Curry and managing director of a leading fashion store John F Maguire.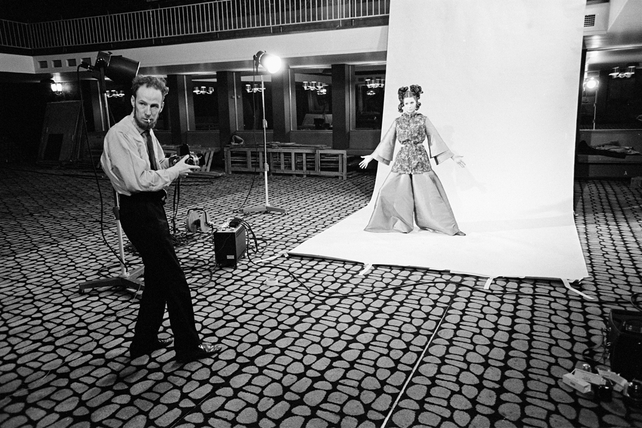 Eddie McEvoy photographs model for Eurofashion at the Shelbourne in 1969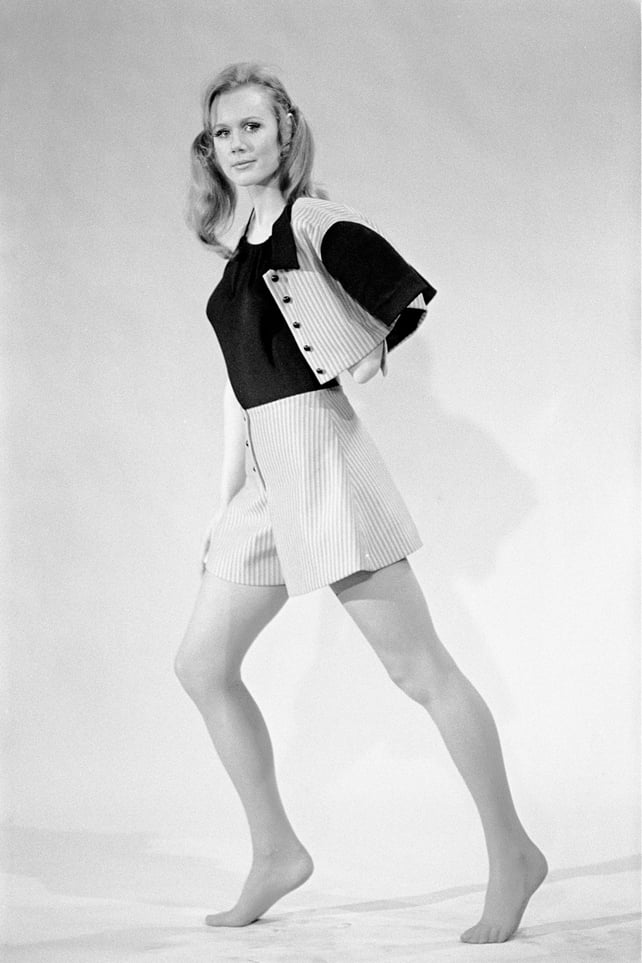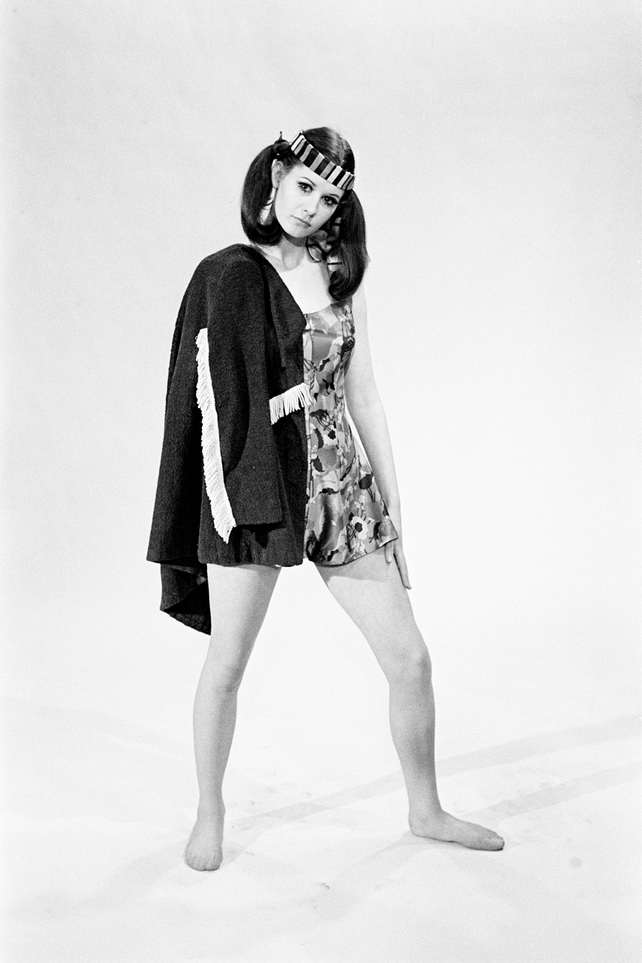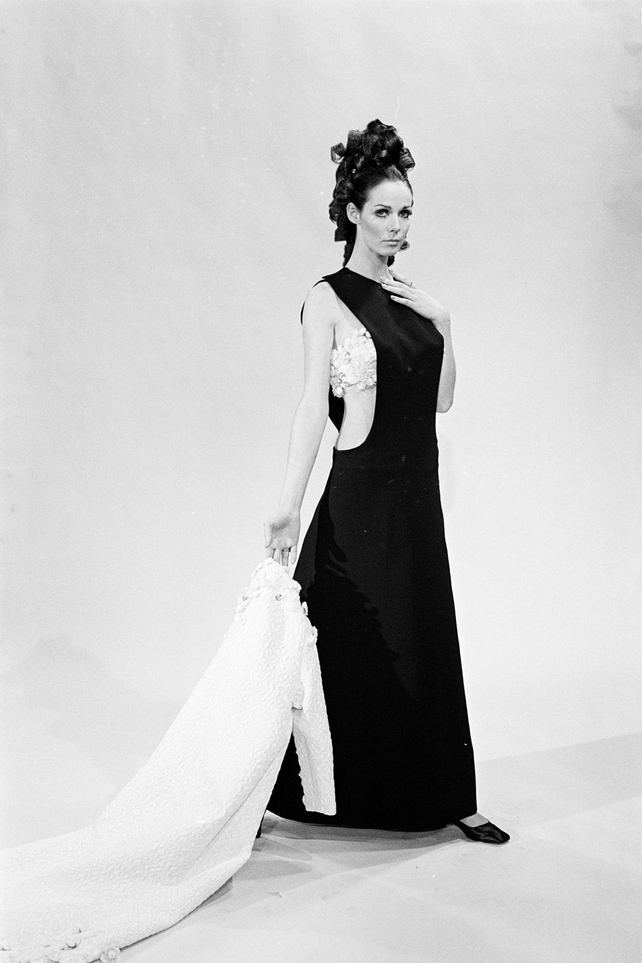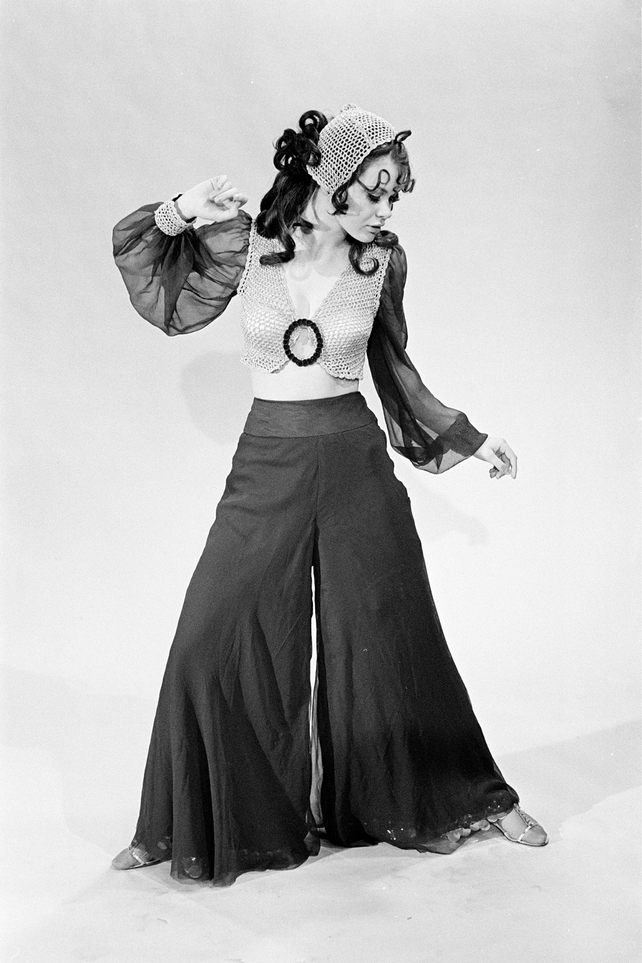 The competition was won by 21 year old Colette Dowling from Clontarf in Dublin, a student at the National College of Art. The event was broadcast by RTÉ and photographer Roy Bedell was on hand to capture the winning designs.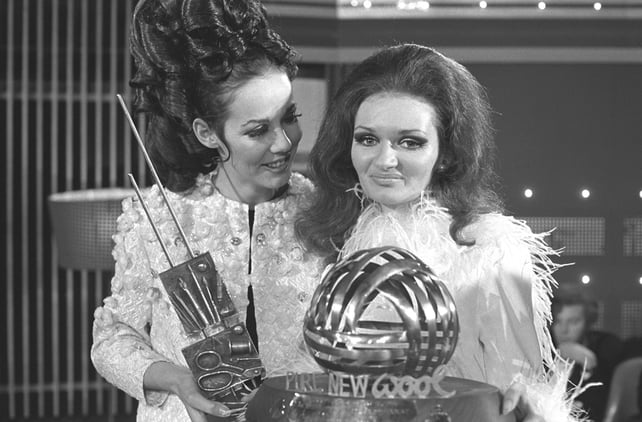 Model Liz Willoughby (left) and fashion designer Colette Dowling. Photo by Roy Bedell.
The awards were presented by TD and Minister for Industry and Commerce George Colley.