Vincent Hanley pays a visit to the studio of fashion designer Paul Hughes on South William Street in Dublin.
The report shows 22 year old designer Paul Hughes at work alongside Deirdre Grant and Liz Burke. Paul studied fashion in Ireland and England and has also designed for theatre.
It was quite an ambitious undertaking for a student to set up and run a business in the ever changing fashion industry.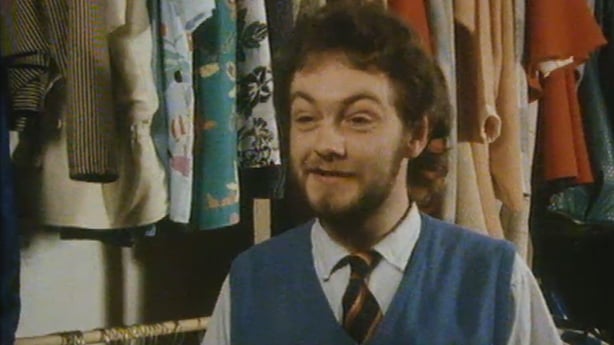 Paul Hughes Fashion Designer
Paul tells Vincent about the ethos behind his work, creating exclusive one-off clothing in a market that is dominated by mass production. With a family background in the drapery business Paul has set out to fulfil his own ambitions by securing the backing of the bank to finance his business. Sleepless nights, hard work and a little bit of luck have made it possible for Paul to follow his dream.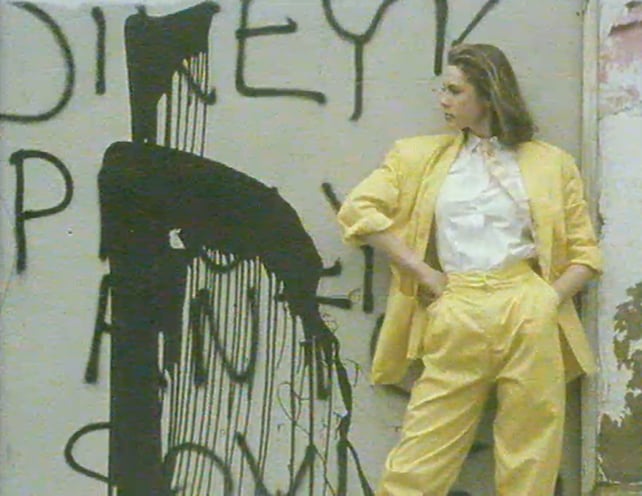 Paul Hughes Fashion (1981)
This report for 'Summerhouse' was presented by Vincent Hanley and broadcast on 24 June 1981.