Pat O'Mahony and Mari O'Leary first appeared on our television screens as presenters of 'Head to Toe' in 1988.
Mari is described in the RTÉ Guide as an "elegant, chatty ex-model girl" and Pat as
a Kildare-born music-aholic, complete with ponytail and a couple of earrings in each year.
This was the second series of 'Head to Toe'. The first series began on 21 October 1988.
The article profiling the two presenters appeared in the RTÉ Guide and described both Mari and Pat as "warm friendly people with a talent for television".
This clip from the first show of the series sees Mari and Pat introducing the show.
This episode of 'Head to Toe' was broadcast on 3 November 1989.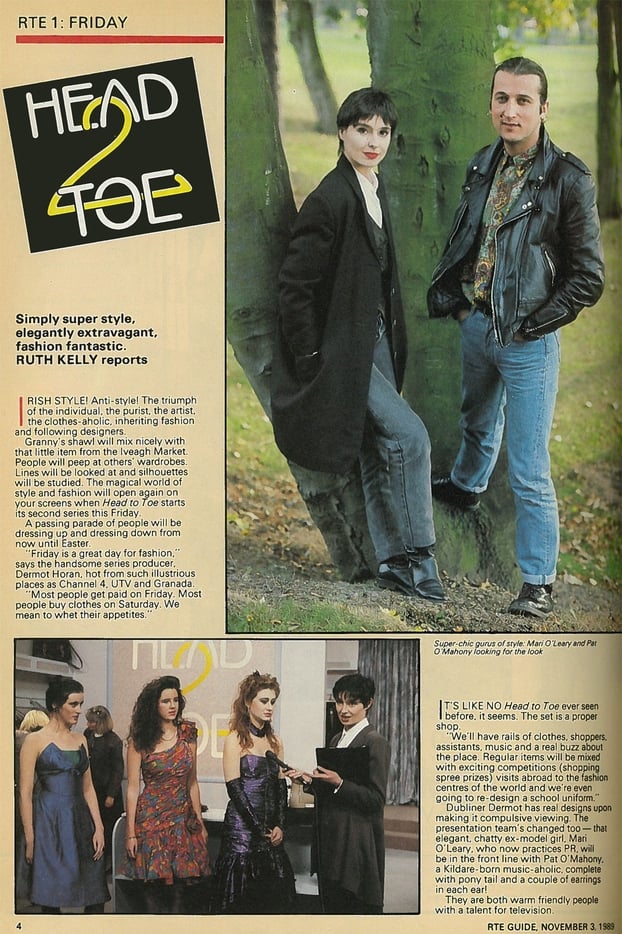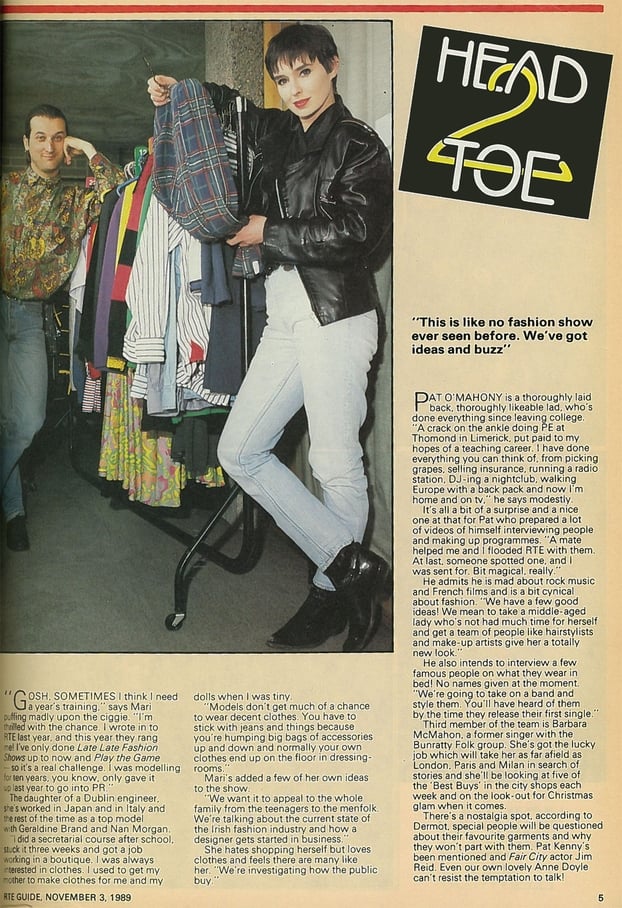 'Head to Toe' was a weekly lifestyle programme which focused on clothes and fashion. 'Head to Toe' ran for 10 series between 1988 and 1997. The first show was aired on 21 October 1988 and was presented by Frances Duff, Mary O'Sullivan and Marty Whelan. Mary O'Sullivan described the show as "a magazine mix of everything to do with clothes, people, the rag trade in general, personalities, swap shops, the nostalgia scene, people's private collections, country shopping and dressing and budgets and even problems". (RTÉ Guide, 14 October 1988, p.6)