It is all about men's fashion and grooming.
Áine O'Connor meets German-born US-based menswear fashion designer John Weitz.
John Weitz describes his latest collection of men's suits and introduces the "travel trio".
In Ireland to promote 'Man in Charge; The Executive's Guide to Grooming, Manners, and Travel' his latest book which he describes as having a pompous title.
When asked for his opinion on the Irish male he responds,
I think the Irish man is dressed terribly suitably for his life... that means that the important thing about fashion is not be in and out, not to be chic and not chic, just be suitable.
He continues,
The whole trick of fashion is to be suitable.
John Weitz also offers his opinion on men's hair and the business of toupées. He takes pen to paper to describe some of the basic mistakes that men throughout the world make when it comes to fashion.
This episode of First House was broadcast on 10 November 1975.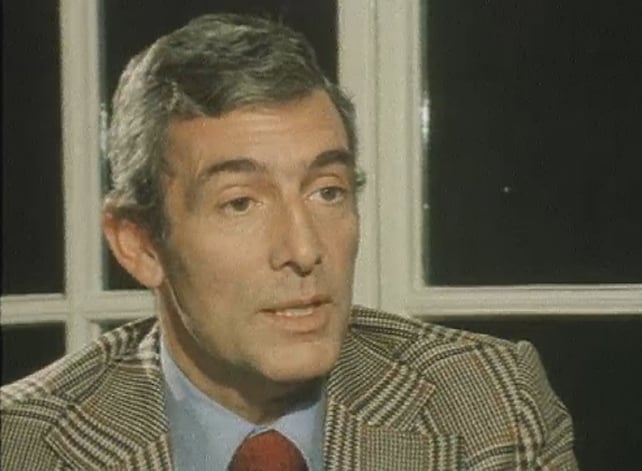 John Weitz (1975)