John B. Keane explains his theory about modern man getting smaller.
From behind his bar in Listowel, Co. Kerry, Keane tells sceptical customers about his theory that modern man is shrinking in stature. Keane is convinced that when he was a young fellow in Lyreacrompane, a man could cut more turf in a day than two men today. He puts this down to their diet and the curse of sandwiches, particularly tomato sandwiches.
Men are consistently getting smaller because of this attitude - they're dolling themselves up going to the bog, eating sandwiches and biscuits, I see them with biscuits going to the bog! Jeepers long ago these fellas were powerful men - they could eat on average I'd say a pound of bacon for their midday meal. Nowadays a pound of bacon would do twenty or thirty of them.
This episode of Newsbeat was broadcast on 12 May 1970.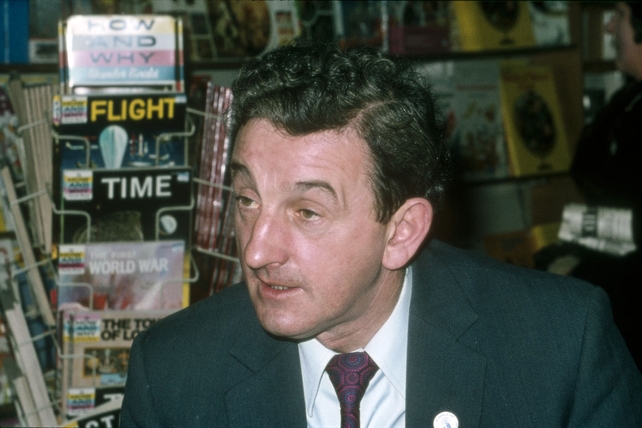 John B Keane (1974)
'Newsbeat' was a half-hour feature programme presented by Frank Hall and ran for 7 years from September 1964 to June 1971. 'Newsbeat' went out from Monday to Friday on RTE television and reported on current affairs and issues of local interest from around Ireland. The final programme was broadcast on the 11 June, 1971.