A witty and informative look at the architecture of College Green in Dublin.
Focusing on Trinity College and the various bank buildings, special attention is given to the ironwork and stone crests. Also included is the Thomas Davis monument and fountain. Artist Liam C. Martin is pictured sketching the Ulster Bank building.
Thomas Davis, standing there like an advertisement for gorgonzola cheese.
The humorous commentary complete with a strong Dublin accent is from Frank Kelly.
A 'Newsbeat' report broadcast on 26 September 1969.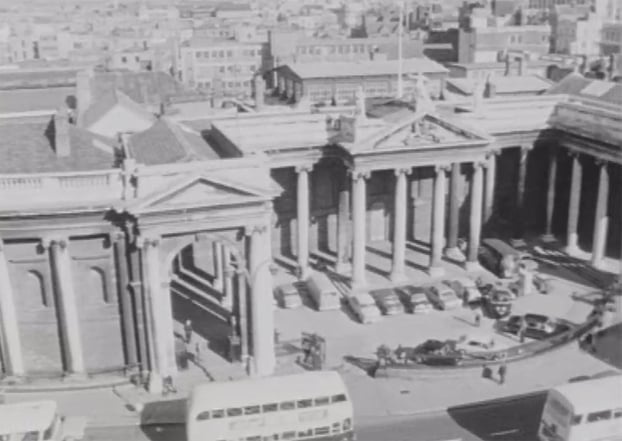 College Green, Dublin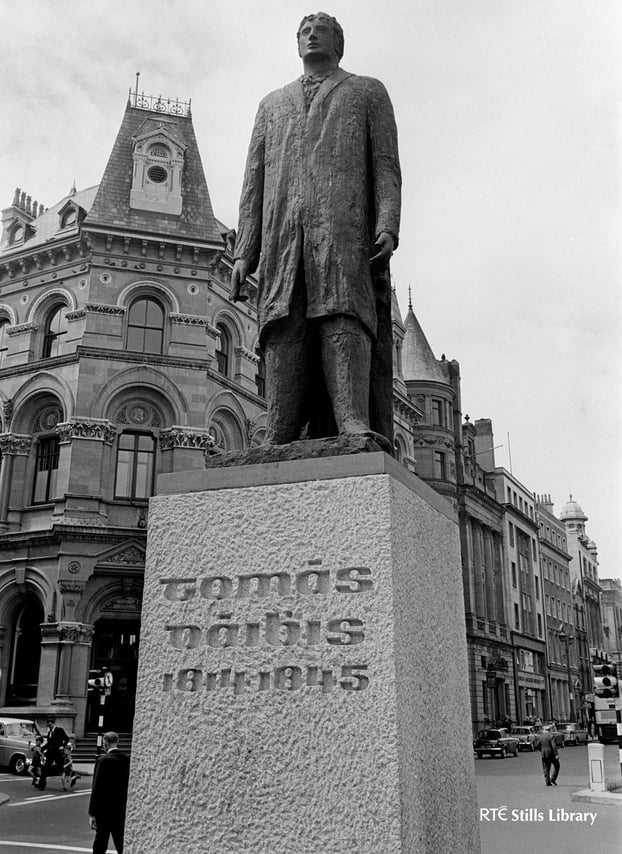 Thomas Davis Statue, College Green, Dublin