Directing traffic through a busy Dublin city centre in 1966.
Before traffic lights it was a Garda on point duty that controlled the flow of traffic at O'Connell Bridge as it travels through the streets of Dublin. Scenes of city centre traffic shown here include shots of D'Olier Street, Westmoreland Street, O'Connell Street and along the quays.
This RTÉ News footage was broadcast on 25 January 1966.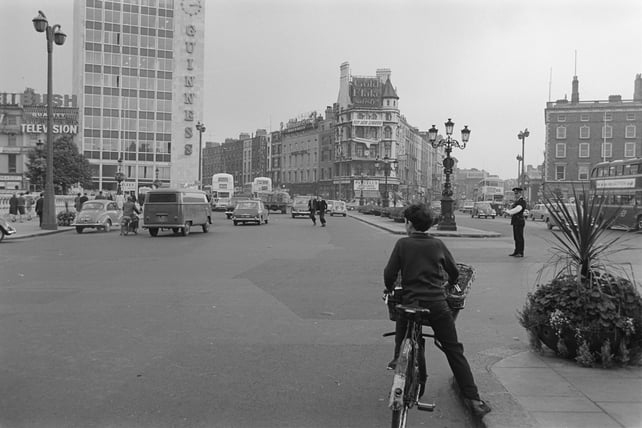 O'Connell Bridge, 1966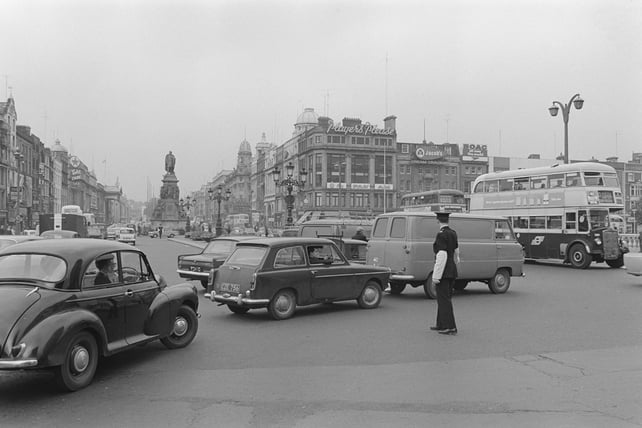 O'Connell Street (1966)