Scenes of traffic on O'Connell Street in Dublin, shot for the half-hour feature programme 'Newsbeat'.
This footage shows a bustling Dublin city centre with traffic moving south-bound on O'Connell Bridge. A Garda directs traffic at the intersection of O'Connell Bridge and O'Connell Street.
Pedestrians attempt to cross Dublin's busy main street and cyclists make their way through lines of cars. A Córas Iompair Éireann (CIE) bus driver gets into the cab of a number 10 bus departing from the Phoenix Park.
'Newsbeat' was presented by Frank Hall and ran for 7 years from September 1964 to June 1971. It went out from Monday to Friday on RTÉ television and reported on current affairs and issues of local interest from around Ireland. The final programme was broadcast on the 11 June, 1971.
This edition of 'Newsbeat' was broadcast on 27 October 1970.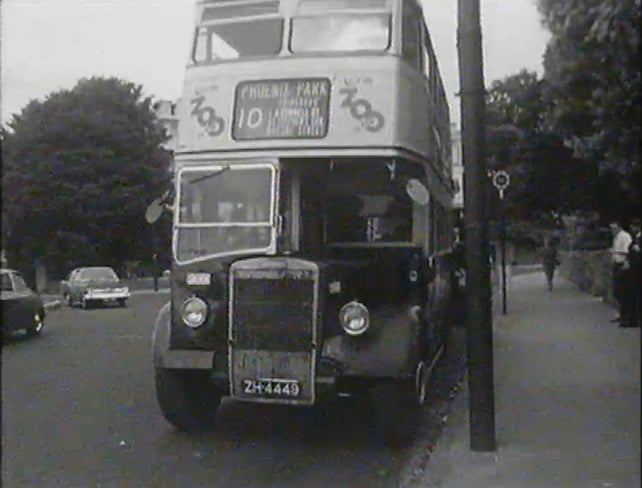 Number 10 bus in the Phoenix Park, Dublin