A look at Dublin traffic congestion from a pedestrian's viewpoint in 1969.
This 'Newsbeat' report by Frank Kelly takes a view of Dublin from the pedestrian's perspective in Dublin's North inner city. From Gardiner Street, Abbey Street, Talbot Street and around Liberty Hall, the report looks at the lack of pedestrian crossings and the difficulty of crossing the road in the busy Dublin traffic.
This episode of 'Newsbeat' was broadcast on 2 December 1969.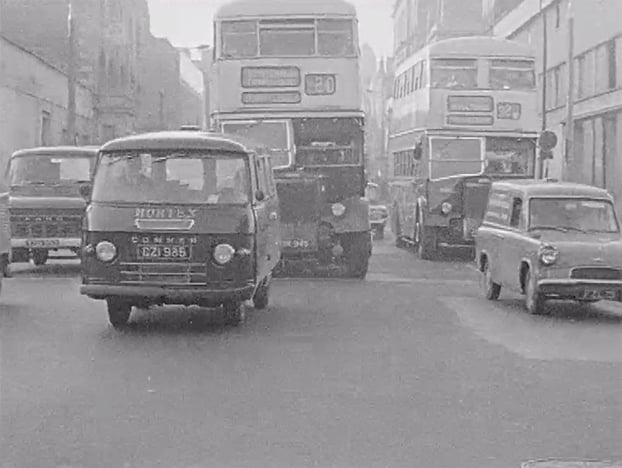 The previous month 'Newsbeat' had looked at the same issue of Dublin traffic congestion from a taxi driver's perspective.
'Newsbeat' was a half-hour feature programme presented by Frank Hall and ran for 7 years from September 1964 to June 1971. 'Newsbeat' went out from Monday to Friday on RTÉ television and reported on current affairs and issues of local interest from around Ireland. The final programme was broadcast on the 11 June, 1971.