An impression of a changing Dublin that combines sketches of classic buildings with footage of modern architecture.
This 'Newsbeat' report shows various shots of modern buildings in Dublin inter cut with sketches of the city's old buildings.
'Newsbeat' was a half-hour feature programme presented by Frank Hall and ran for 7 years from September 1964 to June 1971. 'Newsbeat' went out from Monday to Friday on RTÉ television and reported on current affairs and issues of local interest from around Ireland. The final programme was broadcast on the 11 June, 1971.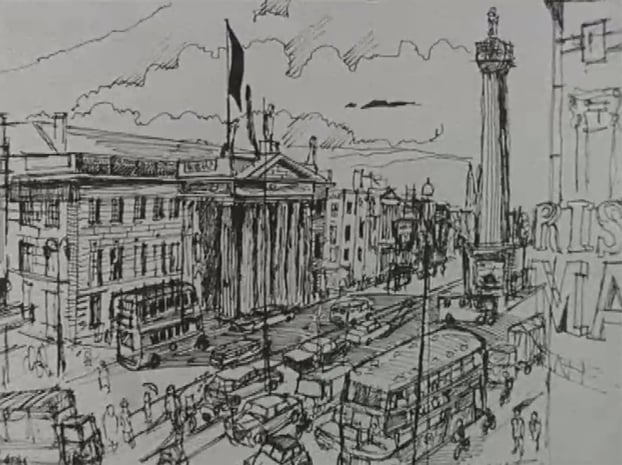 O'Connell Street, Dublin (1964)
This episode of 'Newsbeat' was broadcast on 20 October 1964.