Dublin hosts its first ever Open House event in 2006 in what is being described as the biggest exhibition that Ireland has ever seen.
Around 100 buildings in Dublin open their doors - free of charge - to the public. Event organisers say the idea is to bring architecture to everyone and the initial response has been "phenomenal".
Antoinette O'Neill of the Irish Architecture Foundation comments on the event.
We forget in Dublin that there's a wealth of interesting buildings to see.
Architect Will Dimond lives and works in an unassuming shop front on Frances Street. His home and workplace is one of many buildings open to the public. The building combines elements of the old with the new. Dimond comments
It's really facilitating people being nosy and being nosy about buildings is something that I like to encourage.
Other buildings on show include Busáras designed by Michael Scott, with access to the modernist rooftop restaurant. Roeland Van Elsen, Senior Architect with the Office of Public Works, describes Busáras as a very interesting building from an architect's perspective.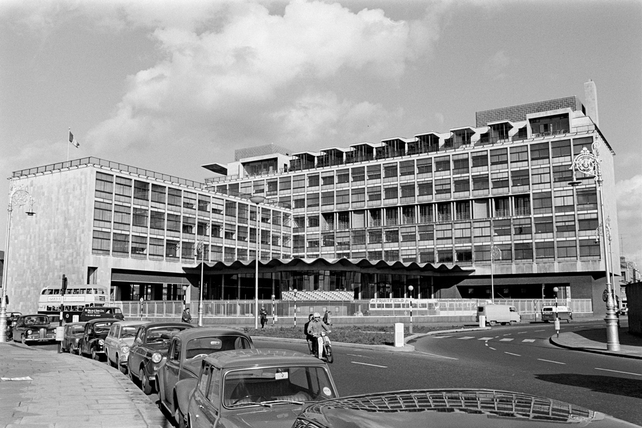 Busáras, Dublin
This weekend you have a chance to get a glimpse of the heart of the city.
An RTÉ News report broadcast on 20 October 2006. The reporter is Philip Bromwell.