The architect responsible for the Civic Offices, the Central Bank, and the ESB Headquarters in Dublin talks about his life and work.
Sam Stephenson describes the motivations behind his designs. The architect defends his sometimes controversial work in Dublin in light of planning regulations, public space and the statements his buildings make in the city.
On the Central Bank he says,
The planning acts in Dublin recognise that fact because they wrote into the planning acts specially that the Central Bank is to be a special and major building. It is a special building. It represents a major institute.
Sam Stephenson argues that the Central Bank makes a statement about the power of money in the same way that a cathedral makes a statement about the power of the church.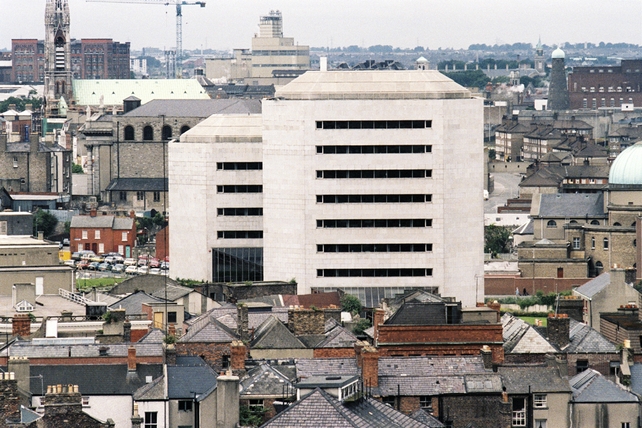 Civic Offices designed by Sam Stephenson alongside Dublin rooftops (1988)
He does not consider that a city should consist entirely of contemporary architecture.
You keep a stock of buildings, you keep the best of the past and you add to them with the best of the future.
This episode of Hanly's People was broadcast on 6 October 1986. The presenter is David Hanly.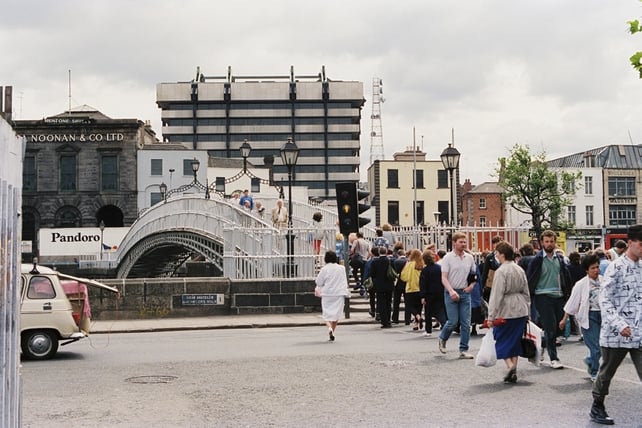 A view of the Central Bank from the Ha'penny Bridge designed by Sam Stephenson (1988)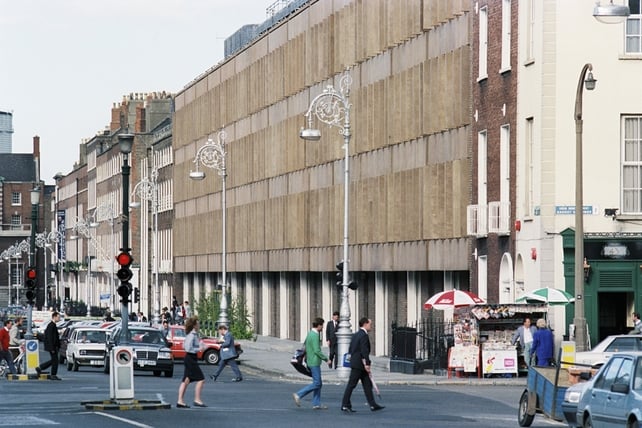 ESB Headquarters on Fitzwilliam Street designed by Sam Stephenson (1988)
'Hanly's People' was a weekly programme featuring a guest in conversation with presenter David Hanly in a living-room setting for half an hour. Each guest was someone in the news, making the news, or behind the news. They were drawn from all spheres of public life, including politics and the arts. 'Hanly's People' was first broadcast on 6 October 1986 and ended on 6 June 1991.