The first block of the civic offices is now emerging from the ground and work on the second ten storey tower will soon begin.
As protests continue over the excavations on this historic site and the construction of civic offices on what is considered to be one of the most important Viking settlements in Europe, the build carries on.
Archaeologists are shortly due to move off a section of the site and the bulldozers will move in to begin work on the second ten storey tower. The new civic buildings are now due for completion in 1982, two years behind schedule due to the delays caused by the protests and legal battles.

Archaeologists will continue excavations for a further four months on the last adjoining site, which will be the culmination of ten years of archaeological investigation.

The report features a model of what the planned site will look like when completed.
An RTÉ News report broadcast on 29 June 1980.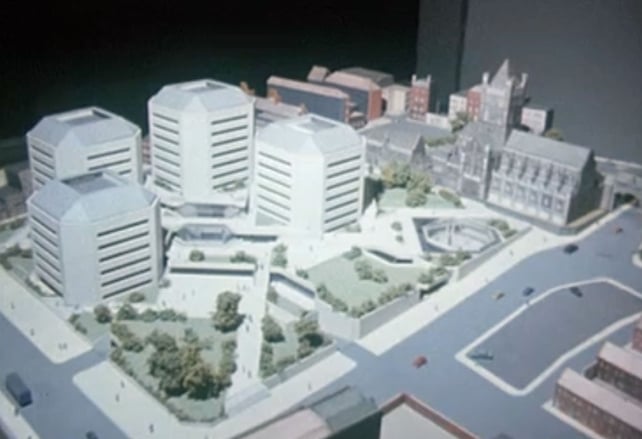 Model of Plans for Wood Quay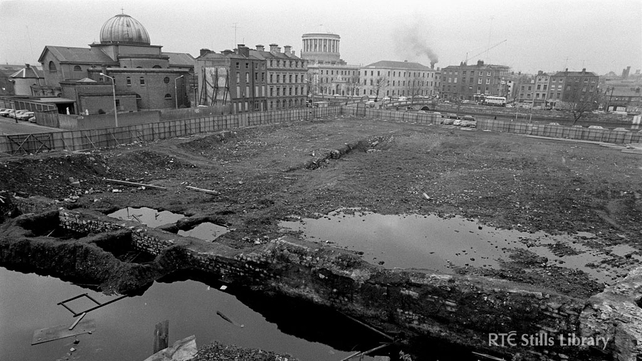 Wood Quay (1974)