In 1969 plans were afoot for the development of civic offices on the Viking site at Wood Quay in Dublin.
'Wednesday Report' took a look at some of the proposals with the architects themselves describing the pertinent points of their designs.
A series of linked urban spaces.
Proposals included a cluster of buildings, four separate blocks, an office block with a civic plaza, and a large central hall with eight office wings. Most of the proposals acknowledged the importance of preserving the views of Christ Church Cathedral.
The winning design was by Sam Stephenson and four granite-clad blocks were planned for the site. Following protests and disputes over the building of the offices on this Viking site, only two of the blocks were completed. The Corporation held a further competition for the completion of the building in the late eighties, and Scott Tallon Walker were assigned the build. Michael Scott had been a runner up in the original design competition.
This episode of 'Wednesday Report' was broadcast on 29 October 1969. The reporter is Patrick Gallagher.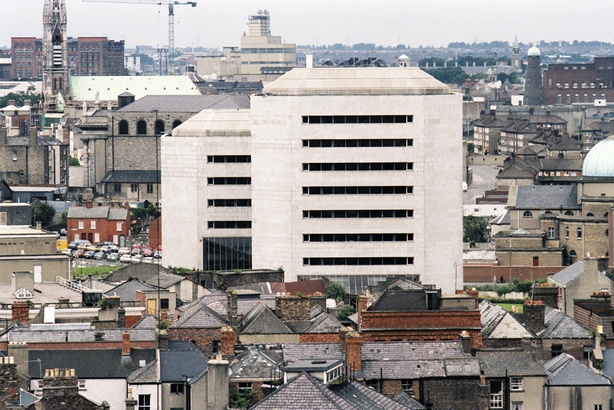 Civic Offices in Dublin