The 'Save Wood Quay' campaign was one of the most intense mobilisations of public opposition on a subject of cultural heritage in the history of the state.
In 1968 Dublin Corporation announced plans to build new civic offices on a four-acre site at Wood Quay, Dublin. Located between Christ Church and the River Liffey, Wood Quay was one of the most important Viking sites in Europe. Archaeologists carried out extensive excavations on the site and in 1978 the High Court declared the area to be a national monument. The Friends of Medieval Dublin, led by Professor F.X. Martin, began a campaign to 'Save Wood Quay'.
Public support for the preservation of the site was strong and in September 1978, an estimated 20,000 protesters took to the streets in support of the 'Save Wood Quay' campaign. In June 1979 the Friends of Medieval Dublin occupied the site in a campaign that became known as 'Operation Sitric'. Protesters sought to have the Wood Quay Viking settlement preserved and for Dublin Corporation to build the new civic offices in an alternative location. Legal battles ensued but in the end, Dublin Corporation won the battle and in 1981 work began on the civic offices and archaeological excavations ended. Phase 1 of the civic offices was completed in 1986.
An RTÉ News report broadcast on 23 September 1978.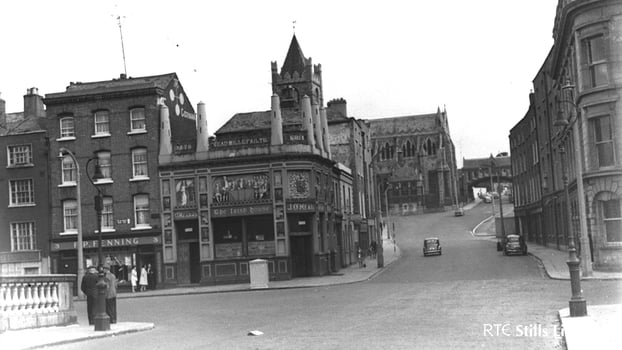 Wood Quay (circa 1950)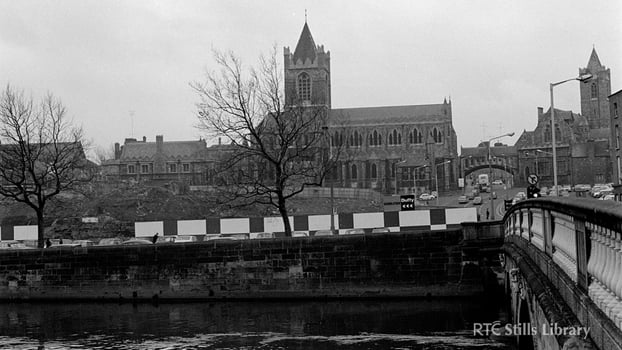 Wood Quay (1973)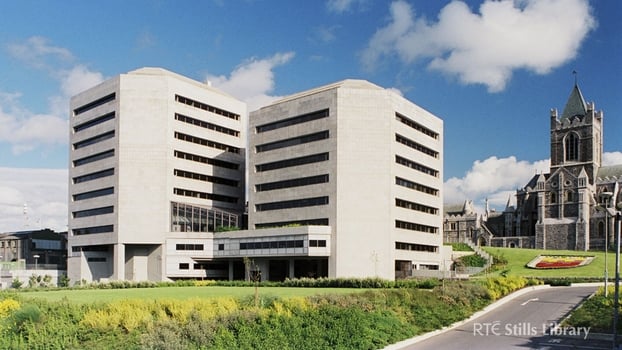 Wood Quay (1988)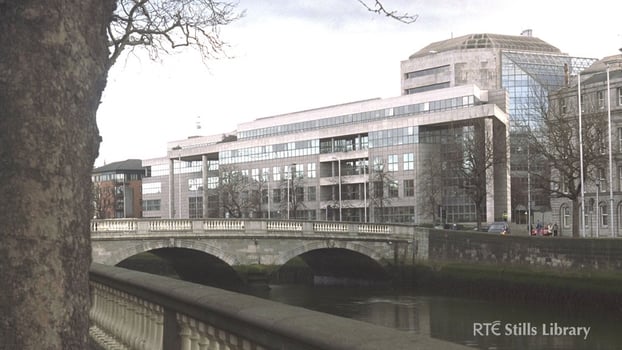 Civic Offices (2004)