Marking the end of a six year restoration project the James Gandon designed Custom House in Dublin is bathed in a spectacular light show.
The 200th anniversary of the landmark building and celebrations to mark Dublin's Year as Cultural Capital of Europe were part of a festival that featured eighteenth century costumes, parades, illumination of the Custom House, street entertainment and a Water Music concert.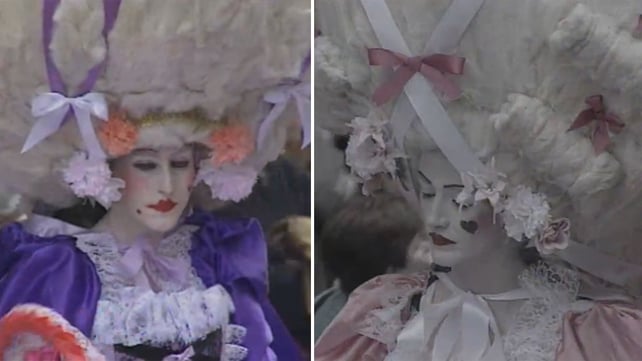 Custom House Parade (1991)
The young soprano Regina Nathan accompanied by the RTÉ Concert Orchestra and conductor Proinnsías Ó Duinn, in frock coats and white wigs, played Handel's Water Music on a floating stage on the river Liffey in front of the Custom House.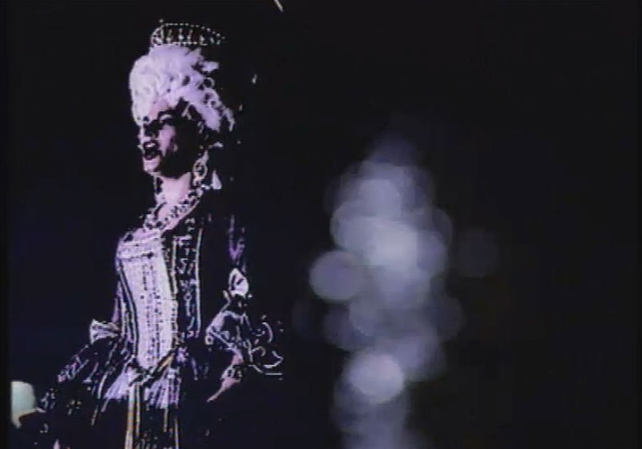 Soprano Regina Nathan performing at the Custom House Bi-Centenal Celebrations (1991)
The opening sequence in this report for 'Summer Express' includes a narration from Ulysses by David Norris.
A skiff, a crumpled throwaway, Elijah is coming, rode lightly down the Liffey, under Loopline bridge, shooting the rapids where water chafed around the bridgepiers, sailing eastward past hulls and anchorchains, between the Customhouse old dock and George's quay.
This episode of 'Summer Express' was broadcast on 28 May 1991.